Better Wireless Communication & High Speed Electronic Designs Through 1st R&D Electromagnetic Consortium in Singapore
Singapore

, (PresseBox) -
The Institute of High Performance Computing (IHPC) has initiated an 18-month research consortium valued at SGD1.5 million to leverage upon a centralised source of expertise in the area of wireless communication, high speed electronic design, and analysis of electromagnetic compatibility and interference.

Current commercial devices that use such technologies include sensors, wireless access points, Bluetooth technology devices and GPS mapping systems. Working with IHPC's technical experts in virtual product design and performance simulation, companies in this consortium can benefit from optimising the design cycle of their new prototypes and have access to IHPC's supercomputing resources.

Dr Raj Thampuran, Executive Director of IHPC said, "With the speed of technology transfer taking place rapidly within many industries, the IHPC Programme on Electromagnetic Computer-aided engineering (iPEC) consortium plays an essential role in advancing new ideas through the use of simulation and modelling to emulate complex designs and systems with a high degree of precision. Together, we can innovate and develop faster and more efficient prototypes in the areas of ultra-high speed and ultra-high capacity communications and 21st century electronics."

The consortium agreement was signed between IHPC and 5 participants from the industry, namely:

- Infineon Technologies Asia Pacific - a leading player providing integrated circuits and system development solutions in the areas of Communication, Automotive and Industry, as well as Security Systems;
- Rohde & Schwarz Systems and Communications Asia - a primary supplier of solutions in the fields of test and measurement, communications and mission-critical radiocommunications;
- ST Electronics (Info-Comm System) - a subsidiary of ST Electronics and a leading solution house in the Asia Pacific region for communications, electronics and intelligent transportation business;
- Singapore Technologies Kinetics - a company of ST Engineering and one of Asia's foremost defence and specialty vehicles company;
- Vestas Technology R&D Singapore - a subsidiary of Vestas, the world's prime supplier of wind power solutions and modern energy.

The iPEC will focus on promoting the applications of computational modelling and simulation with its 5 members under two key research projects that include System Level EMC* and Electromagnetic (EM) Wave Propagation*.

The consortium will also include structured technical workshops and seminars for its members to provide in-depth information and update from experts on fundamental electromagnetic compatibility/ interference, recognised standards, high speed electronic designs, electromagnetic emissions and immunity.

Dr Thampuran, who is also co-chair of the upcoming inaugural Asia-Pacific Symposium on Electromagnetic Compatibility (www.emc-zurich.org) , to be held from 19 - 22 May 2008 at Suntec City, adds, "This upcoming EMC Symposium serves as a platform for industry partners and researchers to participate in a scientifically rich programme with renowned speakers from all over the world. It offers academia and industry participants a broad forum for the exchange of ideas. Many of our industry partners will find the hands-on tutorials and workshops at this symposium informative and useful for finding better solutions to their different electronic applications."

* Note to Editors:
The System Level EMC project highlights issues faced by the electronic and wireless communications industry. These issues include electromagnetic radiating characteristics (i.e. how much radiation is emitted from electronic devices), electromagnetic immunity characteristics (i.e. how and whether an electronic device is subjected to external interference from other devices near-by) and electrostatic discharge problem, which may upset the normal operation of an electronic system, causing equipment malfunction or failure as well as causes product defects and reducing its product yields in certain circumstances. The projects look into these EMC-related problems and offer appropriate solutions, which may include design guidelines, shielding effectiveness of enclosures and a new methodology for complex EMC-related problems specific to its members. Electromagnetic (EM) Wave Propagation looks into the electromagnetic radiating characteristics of wire communication devices, i.e. the transmitter/receiver. The project will focus on the millimeter wave (mmWave) technology which is the next generation wireless technology that can provide large volume of data transfer via wireless connectivity for short distances between electronic devices. The mmWave technology is ideally suitable for Personal Area Network (PAN) which covers wireless communication in buildings, meeting rooms, High Definition digital home appliances, etc. It can also be used in integrated devices within radio frequency equipment. A further application of mmWave technology is on equipment used for security screening and detection purposes.
Institute of High Performance Computing
As a national research institute supported by A*STAR through SERC, the Institute of High Performance Computing (IHPC) was established in April 1998 to provide leadership in high performance computing as a strategic resource for scientific inquiry. IHPC seeks to power discoveries through advanced methodologies, techniques and new tools in modelling, simulation and visualisation. Its research focus are in the realm of complex-coupled systems, mechanics and fluid dynamics, large-scale systems, scientific computing and software development, digital modelling, adaptive and collaborative computing, data mining and analyses, computational electronics and electromagnetics, and computational material and chemistry. From mid July 2008, IHPC will relocate to Fusionopolis at One-North, which is about one kilometre from Biopolis. Fusionopolis is a "World within a City" as it connects physical science, technology and enterprise through a community of diverse scientific talent and research capabilities from around the world.

For more information on IHPC, please visit www.ihpc.a-star.edu.sg
Press releases you might also be interested in
Weitere Informationen zum Thema "Kommunikation":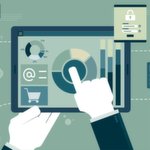 Wunsch und Wirklichkeit – der Arbeitsplatz der Zukunft
Büroar­beits­plät­ze ha­ben sich in den letz­ten Jah­ren be­reits stark ve­r­än­dert und sie wer­den sich in den kom­men­den Jah­ren noch mehr ve­r­än­dern. Mit der Di­gi­ta­li­sie­rung, die lang­sam in den Köp­fen al­ler an­kommt, wach­sen auch die An­sprüche der Ar­beit­neh­mer an ih­ren Ar­beits­platz – ins­be­son­de­re bei der jün­ge­ren Ge­ne­ra­ti­on.
Weiterlesen