COPA-DATA - brand new
do it your way
Ottobrunn

, (PresseBox) -
COPA-DATA presented itself on the Hannover Messe with a fresh design and a new logo. The European software designer has established itself in the international HMI/SCADA market with its radical software package zenon. Now was the time for a brand new look.

zenon offers its users a wide range of functions for simple handling of complex applications and individualized automation. Or, as COPA-DATA puts it, "do it your way!" This ethos is expressed dramatically by the new corporate identity.

Managing Director Thomas Punzenberger, "In the last 20 years, we have established an excellent position in the market. We have discovered new paths and set new standards. For many automobile and machinery producers, zenon has become the software of choice - and also in many other industries zenon makes automation much more efficient, simple and secure."

zenon is characterized by independence from hardware choices, 100% secure projects and simple operation. Its decentralized structures connect the infrastructure of all parts of a company - across divisions, borders and continents. Open interfaces connect to any hardware and many other systems such as ERP software. Independence, individuality and pioneering spirit are also mirrored in the new motifs of the campaign.

With a strong appearance, a fresh logo, and new colors, COPA-DATA establishes a novel and individual position on the international market. Art director Eva Plainer, "Our analyses have shown that COPA-DATA is perceived as the success-oriented challenger in the market. Our company is characterized by its open approach to customers and its effortless elegance when compared to other larger players in this industry. We have put this into practice with our new image."

For Eva, this new appearance offers many new ways of presenting topics in an interesting manner, "We cover the spectrum from the challenges of unexplored territories to constantly creative solutions in production facilities." Managing Director Thomas Punzenberger, "The new appearance and our new claim pinpoints our philosophy; do it your way!"

About zenon
zenon is an easy-to-use and powerful software package for industrial automation by the European HMI/SCADA pioneer COPA-DATA. It is used by many companies worldwide for process visualization, machine operation (HMI) and as a control system (SCADA). zenon offers simple object-oriented engineering, full compatibility from the terminal to the control room and a high level of security. Its openness allows for quick and efficient connections to any hardware or software (e.g. ERP programs). zenon delivers perfect performance on industrial PCs as well as on any other hardware running Windows CE. Companies in many different industries - like machinery construction, automotive, pharmaceutical, food&beverage, chemical engineering or energy supply - benefit from zenon.

About straton
As Hard-PLC/Soft-PLC/bus terminal controller, straton allows for the quick and secure engineering of industrial systems. It is based completely on IEC 61131-3 and works with all current Windows operating systems like Windows 2000, XP, XP embedded, Server 2003 and CE. The programming interface supports all five languages defined in the IEC (IL, ST, LD, FBD/CFC and SFC) as well as all current field bus systems. Because of the full integration of its development environment in the SCADA system zenon, the users can profit from simple variable handling, consistent support of complex data types and object-oriented engineering.
Ing. Punzenberger COPA-DATA GmbH
Die COPA-DATA GmbH ist ein europäisches Softwareunternehmen mit Sitz in München-Ottobrunn (Hauptsitz und Verwaltung Deutschland), Köln (Niederlassung), Salzburg (Headquarters) und vielen weiteren Ländern.
COPA-DATA agiert seit 1987 erfolgreich im Markt der SCADA- und HMI-Lösungen und beschäftigt heute rund 130 Mitarbeiter. Die Kernkompetenz des Unternehmens ist es, technologische HMI-/SCADA-Lösungen für durchgängige und Plattform-unabhängige Anwendungen zu entwickeln, die die Produktivität in verketteten Fertigungsprozessen steigern. Das Tätigkeitsspektrum der COPA-DATA reicht von der Beratung über die Implementierung der Softwarelösung zenon bis hin zu Schulung und Support. Seit 21 Jahren entwickelt COPADATA zenon für die Steuerung von Produktionsanlagen stetig und mit wachsendem Erfolg weiter. Bereits im Jahr 1991 brachte COPA-DATA das erste Visualisierungssystem auf den Markt, das vollständig unter Windows lauffähig war. Bis heute stehen die Innovation der Softwarelösung und der hundertprozentige Einsatz für den Kunden an erster Stelle. Und der Erfolg gibt dem marktführenden Unternehmen recht: Inzwischen kann der Software-Spezialist mehr als 50.000 Installationen vorweisen. Die breite Kundenbasis findet sich in den Branchen Automotive, Verpackung, Pharma, Food & Beverage, Gebäudeleittechnik, Papier und Druck. Zum namhaften Kundenkreis der COPA-DATA zählen z.B. Adelholzener, Alstom, Audi, Benninger, BMW Group, Daimler, Dürr, DuPont, Eisenmann, Festo, Ford, Goodyear, Hitachi, Infineon, Krones, Linde, Philips, Schuler Pressen, SIG Combibloc, etc. Volkswagen COPA-DATA ist weltweit durch eigene Niederlassungen und Kooperationspartner vertreten. Besonderen Wert legt das hoch spezialisierte Softwarehaus auch auf Technologie-Partner in verschiedenen Branchen wie Automotive, Gebäudetechnik, Verpackungstechnik.
Press releases you might also be interested in
Weitere Informationen zum Thema "Software":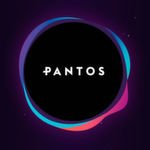 Pantos überwindet Blockchain-Grenzen
Bit­pan­da und die TU Wi­en ar­bei­ten ge­mein­sam an ei­nem Mul­ti-Block­chain-To­ken­sys­tem. Das soll Res­sour­cen bün­deln, Ar­bi­tra­ge-Han­del in Echt­zeit er­mög­li­chen und die ak­tu­el­le Sig­ni­fi­kanz ein­zel­ner Block­chains mes­sen.
Weiterlesen