Infor Introduces New Enhancements to Workforce Management Solution
Feature Pack 2 Drives Enhanced Local Labor Compliance and Introduces "Smart Rules" to Workforce Management
München

, (PresseBox) -
Infor today announced general availability of Infor HCM Workforce Management 5.0 Feature Pack 2 (formerly Workbrain 5.0). The new release marks the first enhancement Infor has delivered to the solution since its acquisition of Workbrain in June 2007 and re-affirms Infor's commitment to continue enriching, extending, and evolving this solution through a feature pack product release strategy.

The new release provides significant new enhancements and improved business-specific functionality without the cost and disruption of major upgrade releases. These enhancements include a new version of the Schedule Compliance module that ensures schedules adhere to applicable labor laws and policy. Feature Pack 2 also includes the initial release of "Smart Rules", a collection of region-specific pay rule templates, and new tools that streamline installation, software updates, and data migration to further accelerate implementation time. Through the new enhancements, Feature Pack 2 can reduce software installation time up to 66 percent.

"Since the acquisition of Workbrain, Infor's global reach has significantly increased the market for the company's Workforce Management solutions," said Bob Clements, senior director of product management - HCM solutions, for Infor. "Continuing the feature pack product strategy enables us to better address this opportunity by improving the economics, flexibility, and convenience of these solutions."

Infor HCM: A complete hire-to-retire solution
Infor provides a comprehensive HCM solution for its customers, including Core HR Management (benefits, payroll, etc.); Workforce Management (time & attendance, workforce scheduling, workforce planning, absence management, etc.), and Talent Management (recruitment, learning, etc.). These solutions enable customers to measure, analyze, improve, and control their workforce in a precise and data-centric fashion. Companies using Infor HCM can reduce costs, improve retention and transform their workforce into a competitive advantage.

"Companies have used these systems to match business demand with appropriate labor by reconciling data about sales or customer traffic with the availability, skills, and eligibility of personnel to work hours to support them," said Christa Degnan Manning, research director, AMR Research, in the report, "Workforce Management Gets Strategic Reassignment", published August 29, 2007.

"While few companies have calculated the loss to their businesses from suboptimal workforce management, many have identified the upside of an optimized workforce, including lower labor costs, elevated productivity, increased sales, improved customer service, and more employee satisfaction."
Infor Global Solutions Deutschland AG
Infor bietet geschäftsspezifische Software für erfolgsorientierte Unternehmen. In die Infor-Lösungen ist Erfahrung eingebaut: Sie ermöglichen Unternehmen jeder Größe, unternehmerisch zu handeln und sich den schnellen Entwicklungen des globalen Marktes anzupassen. Mit mehr als 70.000 Kunden setzt Infor neue Maßstäbe für das, was Unternehmen von einem Anbieter für Unternehmenssoftware erwarten. Weitere Informationen finden sich unter www.infor.com <http://www.infor.com>
Press releases you might also be interested in
Weitere Informationen zum Thema "Software":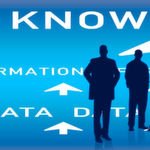 Was ist JSON?
Bei JSON (Ja­va­Script Ob­ject No­ta­ti­on) han­delt es sich um ein Text­for­mat zum Aus­tausch von Da­ten. Es ist ein­fach zu er­ler­nen und zu le­sen. JSON ba­siert auf der Ja­va­Script-Spra­che. Das For­mat kon­kur­riert beim Aus­tausch struk­tu­rier­ter Da­ten mit XML, be­sitzt aber we­sent­lich we­ni­ger Mög­lich­kei­ten.
Weiterlesen