Imtech: intelligent traffic technology leads to improved traffic management in Europe
Gouda

, (PresseBox) -
Imtech (IM-AE, technical services provider in Europe) has obtained orders of more than 35 million euro for the compiling of high-tech traffic data solutions and upgrades to the existing traffic infrastructure in various European countries. Imtech helps to realise improved traffic management in Europe with intelligent traffic technology, thus improving both traffic flows as well as road-user safety.

René van der Bruggen, CEO Imtech: 'The application of intelligent traffic technology offers road authorities the possibility to measure and regulate traffic intensity. Imtech has a broad range of effective, high-tech solutions that make it possible to utilise the existing traffic infrastructure more effectively. As a result, both traffic flow as well as road-user safety improve. An increasing number of governments within Europe are seeing the advantages of this. These new orders also make it possible for us to build a strong position in the European traffic market.'

Traffic data: source for optimal traffic management

In order to actively direct traffic streams, it is essential to compile traffic data (traffic volume, streams and composition). Various European governments are increasingly investing in this. After all, a fast traffic management response to changes in traffic patterns is only possible if traffic information is accurate and available immediately. Imtech (the Peek business unit, part of the Imtech Traffic & Infra division) has a broad range of effective high-tech traffic data solutions. In Belgium, Imtech is designing special monitoring stations with which traffic data from various motorways can be compiled and analysed. In the UK, Imtech is involved in realising a national traffic information service, a new information service that will deliver up-to-date road and traffic information to millions of motorway users. Imtech also compiles traffic data on various national roads for the Swedish national traffic authority. For this, Imtech uses the existing detection loops present under the road surface as much as possible. Measuring traffic intensity in combination with wireless communications technology makes it possible to feed traffic data to traffic authorities' control centres or data centres. Here, appropriate traffic measures can be taken and further policy analysis of the data can be conducted. This technology can also be applied in cities. For example a high-tech measuring and analysis system which detects vehicle axles is being realised for the local traffic authorities in Gothenburg in Sweden.

Prevention of flooding on Polish motorways

In Poland, Imtech will use a high-tech drainage system to reduce the flooding that occurs on the lower-lying S8 motorway, close to Konotopa in Warsaw. This causes serious traffic disruption in this densely populated area, over a stretch of approximately 10 kilometres. Imtech (Peek Polska) will ensure that the drainage system can be remotely controlled and will design and implement an innovative traffic warning system, including communications to, and monitoring from, a traffic control centre. Special sensors control the lowest areas of the road and, in case of flooding, make it possible to divert traffic or activate dynamic traffic signals from the traffic control centre.

Technical renovation in Dutch traffic tunnels

Imtech (Imtech Infra) received an order from the Dutch Ministry of Infrastructure and the Environment ('Rijkswaterstaat') for the technological renovation of four traffic tunnels in North and South Holland. The four tunnels are the Schiphol tunnel, the Velser tunnel, the Zeeburger tunnel in Noord-Holland and the Noordtunnel in Zuid-Holland.
Imtech Deutschland GmbH & Co. KG
Imtech N.V. is a European technical services provider in the fields of electrical solutions, ICT (information and communication technology) and mechanical solutions. With more than 27,000 employees, Imtech achieves annual revenue of around 4.5 billion euro. Imtech holds strong positions in the buildings and industry markets in the Netherlands, Belgium, Luxembourg, Germany, Austria, Eastern Europe, Sweden, Norway, Finland, the UK, Ireland and Spain, the European markets of ICT and Traffic as well as in the global marine market. In total Imtech serves 21,000 customers. Imtech offers added value with integrated and multidisciplinary total solutions that lead to better business processes and more efficiency for customers and the customers they, in their turn, serve. Imtech also offers solutions that contribute towards a sustainable society, for example in the areas of energy, the environment, water and mobility. Imtech shares are listed on the NYSE Euronext Amsterdam, where Imtech is included in the Midkap Index. Imtech shares are also included in the Dow Jones STOXX 600 index. Per February 2011 Imtech has been granted the designation Royal.


Press releases you might also be interested in
Weitere Informationen zum Thema "Logistik":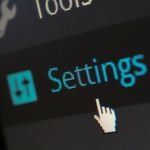 Drei Geschäftsmodelle für Embedded Software im IoT
Im Rah­men ih­rer IoT-St­ra­te­gie stel­len vie­le Her­s­tel­ler ihr Ge­schäfts­mo­dell um: vom ein­ma­li­gen Hard­wa­re­ver­kauf auf wie­der­keh­ren­de Um­sät­ze durch di­gi­ta­le An­ge­bo­te. Soft­wa­re-Up­da­tes, neue Fea­tu­res so­wie Pre­mi­um-Funk­tio­nen und Abo- und Pay-per-Use-Mo­del­le spie­len da­mit ei­ne grö­ße­re Rol­le. Vor­aus­set­zung für die­se Trans­for­ma­ti­on ist die rich­ti­ge St­ra­te­gie, die mit Em­bed­ded Soft­wa­re Ge­winn er­zielt.
Weiterlesen