Imtech to build two sustainable power plants worth 140 million euro in Limburg (Netherlands)
Mettingen

, (PresseBox) -
Gouda - Imtech N.V. (technical services provider in Europe) announces that it has been selected by the Dutch Province of Limburg as the sole responsible party for the realisation of two sustainable power plants at the 'Klavertje 4 / Greenport' site in Venlo and the 'Belvedère' site in Maastricht. Together, they form the Sustainable Power Plant Limburg. The Provincial Executive of Limburg has decided to grant Imtech an interim permit for this purpose. The Province of Limburg estimates the total investment costs at 140 million euro. The power plants will generate sustainable electricity equivalent to the needs of 65,000 households in Limburg. This project marks a mega step for the Province of Limburg towards fulfilling its sustainability targets.

René van der Bruggen, CEO Imtech: 'This represents tremendous faith in Imtech by the Province of Limburg. This once again proves that we are not only capable of combining sustainable energy technology based on sun, wind and water into a hightech total solution, but that we can also do this efficiently and therefore economically. Technology, sustainability and economic feasibility go hand in hand in achieving sustainability targets. Imtech's strength is that it applies and integrates energy technology in all its technical solutions to produce an economically profitable and sustainable total solution.'

Total energy solution based on sun, wind and water

The sustainable power plants will consist of a unique combination of hightech energy solutions based on sun, wind and water. This involves the combination of: a cogeneration plant (combined generation of heat and electricity - power - with a high yield; this technology is fully CO2 and Nox neutral), solar energy, energy from water (hydroelectric power plant), biomass and fermentation. Imtech is not only responsible for the entire realisation but also for the technical maintenance. The project for the implementation phase alone is worth around 140 million euro. Imtech will also be responsible for the longterm energy supply; however this aspect requires further elaboration but is expected to be worth tens of millions of euros.

Limburg sustainable in 2020

The Province of Limburg has set itself an ambitious target for 2020: the generation of 20% sustainable energy, 20% energy savings and a 20% reduction in CO2 emissions in Limburg. The realisation of the two power plants will make a significant contribution to achieving these targets. With the realisation of the two sustainable power plants, the Province of Limburg distinguishes itself in the Netherlands because sustainable electricity will now be generated on a large scale using a mix of at least three sustainable energy sources per site.

Imtech tender the most economically advantageous

The Province chose Imtech following a European tender procedure. From the six tenders submitted on 7 April 2010, Imtech's tender for the 'Klavertje 4 / Greenport' site in Venlo was the most economically advantageous. The Province of Limburg also decided to provisionally award the second sustainable power plant at the 'Belvedère' site in Maastricht enabling the Province to take one mega step towards achieving its sustainability targets

Energy: Imtech's core business

In Europe, Imtech is becoming an increasingly important technology partner on the growing energy market. Currently, Imtech is involved in over a hundred energy projects of varying sizes. Specific Dutch examples are: realisation of a power plant in the Eemshaven, a sustainable total energy plant for the Academic Medical Centre (AMC) in Amsterdam and a biomass plant in Eindhoven. Recently Imtech also announced that it had been chosen by Amsterdam Schiphol Airport as technology partner for an ambitious sustainability project for the airport.
Imtech Contracting GmbH
Imtech N.V. is a European technical services provider in the fields of electrical engineering, ICT and mechanical engineering. With approximately 23,000 employees, Imtech achieves annual revenue of more then 4.3 billion euro. Imtech holds strong positions in the buildings, industry and infrastructure/traffic markets in the Netherlands, Belgium, Luxembourg, Germany, Eastern Europe, Nordic, the UK, Ireland and Spain and in the global marine market. In total Imtech serves 20,000 customers. Imtech offers added value in the form of integrated and multidisciplinary total solutions that lead to better business processes and more efficiency for customers and the customers they, in their turn, serve. Imtech also offers solutions that contribute towards a sustainable society, for example in the areas of energy, the environment, water and mobility. Imtech shares are listed on the Euronext Stock Exchange Amsterdam, where Imtech is included in the Midkap Index. Imtech shares are also included in the Dow Jones STOXX 600 index.


Press releases you might also be interested in
Weitere Informationen zum Thema "Energie- / Umwelttechnik":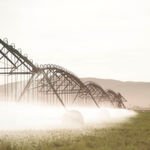 Ericsson startet Kollaborations- und Entwicklungsplattform
Der Kom­mu­ni­ka­ti­ons­spe­zia­list Erics­son hat sei­nen IoT Ac­ce­le­ra­tor Mar­ket­place er­öff­net. Die Platt­form soll An­bie­tern von mo­bil­funk­ba­sier­ten IoT-An­wen­dun­gen den Markt­zu­gang er­leich­tern und den Weg für die 5G-Tech­no­lo­gie eb­nen.
Weiterlesen