Imtech: preferred partner for 46 million bio energy project in Wales
Gouda, the Netherlands

, (PresseBox) -
Water company Dwr Cymru Welsh Water has chosen Imtech (technical services provider in Europe) as its preferred process partner for the realisation of two advanced bio digestion plants in Cardiff and Afan in Wales. Together the projects are worth approximately 46 million euro.

The high-tech plants will be developed in association with joint-venture partner Morgan Est. This will allow delivery of a total solution that embraces the design and engineering of the plants, including all technology solutions, construction and operational services. The total order comes to 77 million euro, of which Imtech will get 46 million euro (60%). Imtech Process, an Imtech business unit in the UK that specialises in bio energy and water technology, acquired the project.

5 MW of green power

The aim is to be able to generate 5 MW of green power by March 2011. After start-up the plants will play an important role in reducing Dwr Cymru Welsh Water's carbon footprint (a measure of a company's contribution to the greenhouse gas effect) by 35,000 tons of CO2 equivalent per year. This works out to 15% of the total carbon footprint of Dwr Cymru Welsh Water. Work will start in May 2009 on implementing both projects simultaneously. The generated green electricity will play a key role in achieving Dwr Cymru Welsh Water's objective to maximise use of the Renewable Obligation Certificates (ROCs) obtained with the green electricity generated. These special eco-certificates oblige energy and water companies to produce at least 9% of their energy sustainably (with February 2009 as the reference point). The government may impose fines for failure to fulfil these obligations.

Unique and multifaceted eco project

The selected process solution includes thermal hydrolysis. This is where sludge is heated up to 170 degrees Celsius, pasteurised and is then anaerobically digested. The added advantage of this sludge treatment process is that a high volume of bio gas (methane gas) is yielded. This will be used as a fuel to power five advanced combined heat and power plants of 1.4 MW that will produce up to 5.5 MW of electricity. The respective values of heat and power produced are such that each site will be self-sufficient and will also be able to run the adjacent wastewater treatment plants. Moreover, the Afan site will be capable of becoming a net exporter by delivering up to 1 MW of electricity back to the electricity grid. The treated sludge will also be dewatered and processed into a 'sludge cake' that is free of pathogens and will be used across South Wales as an agricultural fertiliser. This unique and multifaceted eco project will thus have numerous sustainable beneficial effects.

Considerable experience in UK bio projects

Imtech announced at the end of 2008 that it had won four contracts in the UK for refining sludge for use as biomass for energy recovery, wind energy, air pollution reduction at water treatment plants and energy saving in residential districts. The total value of these orders came to almost 61 million euro. Imtech is also involved long-term in the biosolids programme of water company Anglian Water and various multiyear programmes for advanced bio digestion at Dwr Cymru Welsh Water. This experience and these references were instrumental in the customer opting to do business with Imtech. Imtech's bio activities in the UK play an important role in compensating for the poor situation in the offices market, notably in London.

Strategy of Imtech for energy & environment

Imtech is securing an increasingly prominent position in the fast-growing European energy & environment market in as well as the UK, Ireland, Germany, the Netherlands, Belgium, Nordic and Spain as in the global maritime market. These range from sustainable exploration of energy sources, generation of sustainable and environment-friendly energy, energy reduction, reduced emissions of harmful greenhouse gases and other substances, reduction of emissions of particulate matter and the delivery of clean drinking water and wastewater. Imtech's energy & environment activities were worth 960 million euro in 2008, representing 25 % of total company revenues amounting to more than 3.8 billion euro. Imtech's strategy is focused on reinforcing this prominent position.
Imtech Contracting GmbH
Imtech N.V. is a European technical services provider in the fields of electrical engineering, ICT and mechanical engineering. With over 22,500 employees, Imtech achieves annual revenue of around 3.8 billion euro. Imtech holds strong positions in the buildings, industry, infrastructure and traffic markets in the Netherlands, Belgium, Luxembourg, Germany, Eastern Europe, Nordic, the UK, Ireland and Spain and in the global marine market. In total Imtech serves 19,500 customers. Imtech offers added value in the form of integrated and multidisciplinary total solutions that lead to better business processes and more efficiency for customers and the customers they, in their turn, serve. Imtech also offers solutions that contribute towards a sustainable society, for example in the areas of energy, the environment, water and traffic. Imtech shares are listed on the Euronext Stock Exchange Amsterdam, where Imtech is included in the Midkap Index. Imtech shares are also included in the Dow Jones STOXX 600 index.

Press releases you might also be interested in
Weitere Informationen zum Thema "Energie- / Umwelttechnik":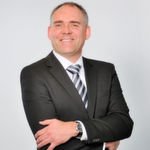 Diese Einsatzszenarien bietet die Blockchain
Die Kryp­to­wäh­rung Bit­coin macht mo­men­tan fast täg­lich Schlag­zei­len. Im Zu­ge des­sen fällt zwangs­läu­fig der Be­griff "Block­chai­n", der oft­mals fäl­sch­li­cher­wei­se als Sy­n­onym ver­wen­det wird. Doch Block­chain ist sehr viel mehr als nur Bit­coin – ei­ne zu­kunft­s­träch­ti­ge Tech­nik, die auch au­ßer­halb von Kryp­to­wäh­run­gen gro­ßes Po­ten­zial hat. Sie kann in den ver­schie­dens­ten Bran­chen im­men­se Vor­tei­le brin­gen – und das liegt an den Ei­gen­schaf­ten der Block­chain-Tech­nik an sich.
Weiterlesen