Twitter email account hack was multi-vectored but tapped into poor security safeguards says Imperva
Burlington, MA/Redwood Shores, CA

, (PresseBox) -
The hacking of a Twitter senior executive's email account was the result of a complex series of events but, says Imperva, the data security specialist, was the end result of a combination of poor security practices and safeguards.

"As expected, the modus operandi of the hacker that emailed the Twitter planning documents to TechCrunch has now been revealed, and it shows that it is possible for a hacker to retrieve an account password for a legitimate user's cloud-based email service," said Amichai Shulman, Imperva's chief technology officer.

"If you examine what actually happened, it's clear that the security system for retrieving an account password in the cloud needs to be every bit as rigorous as a customer calling, for example, their bank and identifying themselves over the phone," he added.

According to Shulman, people using cloud-based services are happy to respond to 'secret questions' such as "your childhood hero", "your pet's name" and "your mother's maiden name."

Whilst these answers, he says, are likely to be unique and relatively difficult to guess on a purely random basis, they can often be second guessed by careful observation of a person's social networking site records, which then paint a very good picture of someone's likes and dislikes.

"Because of these security shortcomings - which legal professionals may yet argue about in court if Twitter does decide to sue those concerned for publishing the data - the big question is who is to blame for this highly public account hack?"

Is fault of the email service provider or Twitter, or the senior manager concerned? says the Imperva CTO.

Or is it, as we surmise, a combination of circumstances and security failures that have conspired to create the situation?

The reality of the Twitter email account hack, says Shulman, is that the hacker exploited a complex set of security shortcomings to reach his goal of gaining unauthorised access to the documents in question.

"Companies should take note of this risk and plan their security safeguards accordingly. Today, most companies haven't properly considered the implications of employees using social networking and the information," he said.

For more on the Twitter email account hack: http://blog.imperva.com/2009/07/twitter-getting-into-the-underwear-drawer.html

For more on Imperva: http://www.imperva.com
Imperva Inc.
Imperva, the Data Security leader, enables a complete security lifecycle for business databases and the applications that use them. Over 4,500 of the world's leading enterprises, government organizations, and managed service providers rely on Imperva to prevent sensitive data theft, protect against data breaches, secure applications, and ensure data confidentiality. The award-winning Imperva SecureSphere is the only solution that delivers full activity monitoring from the database to the accountable application user and is recognized for its overall ease of management and deployment. For more information, visit www.imperva.com.




Press releases you might also be interested in
Weitere Informationen zum Thema "Sicherheit":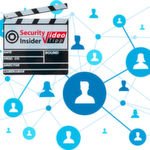 Sichere Authentifizierung mit Azure Active Directory
Im­mer mehr Un­ter­neh­men set­zen auf Cloud-Di­ens­te. Azu­re Ac­ti­ve Di­recto­ry er­mög­licht Un­ter­neh­men den Auf­bau ei­ner zen­tra­len, Cloud­fähi­gen Sing­le-Sign-on (SSO)-In­fra­struk­tur, da­mit sich An­wen­der an Cloud-Di­ens­ten si­cher au­then­ti­fi­zie­ren kön­nen. Be­nut­zer las­sen sich so­gar zwi­schen AAD und lo­ka­len AD-Ge­samt­struk­tu­ren syn­chro­ni­sie­ren.
Weiterlesen