Imperial strengthens its position in Poland and Hungary
Poznań / Győr

, (PresseBox) -
 Imperial Logistics International is continuing to enhance its position as a logistics and transport partner for the automobile industry in Poland and Hungary. The logistics specialist will operate the internal factory logistics for the vehicle assembly processes at the Audi AG business site in Győr in Hungary from 1 April 2017 onwards. Imperial will take over the employees, who are currently working for a rival company, at the same time. Audi has also appointed Imperial to manage the logistics optimisation centre for the vehicle factory in Győr once again. More than 1,100 employees – both those working externally and in the factory – ensure the flow of materials and goods for the vehicle assembly operations nearby when the factory is working to full capacity.

The expansion of operations in Győr is also linked to the extension of a contract at the Polish business location in Polkowice. Imperial will continue to provide the logistics support for the Volkswagen engine factory there, as in the past. And in Poznań, Imperial's largest business location in Poland, Volkswagen has also extended the contract for Imperial's work as a logistics partner. "As a result of the new contract in Győr and the extension of the agreements in Győr, Polkowice and Poznań, our activities in Eastern Europe are a major pillar in Imperial's growth strategy," says Rémy Hoeffler, Director Business Unit Automotive, Eastern Europe/International, commenting on the latest developments.

Imperial has also been operating a new freight forwarding department in Győr since October last year. This is Imperial's response to the growing transport market, which is developing in Hungary and the neighbouring countries of Slovakia, Slovenia and Croatia. Both Audi and Daimler, for example, are introducing new models at their Hungarian factories at the moment. This development demands new capacities in transport logistics for automobile manufacturers and their suppliers. "The goal is to gain as much of the transport business as possible for Imperial with the support of local sales teams," Rémy Hoeffler explains.  

Imperial is a logistics partner for the automobile industry at five business locations in Poland and Hungary. More than 1,000 people work at the three Polish automobile sites in Poznań, Polkowice and Gliwice. They manage the precise supplies of car and engine components to the assembly lines, handle incoming and outgoing goods, sequencing, pre-assembly work; they manage empties and clean & maintain parts containers too. They also look after repackaging work, goods transportation, packaging, dispatch services and supplying a press shop with steel coils and metal sheeting.  Imperial has been managing the logistics optimisation centre for Audi's vehicle factory at the Hungarian site in Győr for three years. In addition to automobile logistics, Imperial is expanding its range of services in the fields of engineering and plant construction as well as retail and consumer goods in Poland.
IMPERIAL Logistics International B.V. & Co. KG
As a wholly owned subsidiary of the South African company Imperial Holdings Limited, Imperial Logistics International is responsible for coordinating and managing all the international logistics business of Imperial Holdings Limited outside Africa. The varied portfolio of services at Imperial Logistics International, which has its headquarters in Duisburg, is separated into two divisions: the Group pools all its transport services in the Shipping, Road and Express Freight business units in the Imperial Transport Solutions division. The Imperial Supply Chain Solutions division covers all the services in the contract logistics, contract manufacturing and warehousing sectors for the Automotive, Industrial, Retail & Consumer Goods and Chemicals business units. Working together, both divisions provide a full and transparent range of services from one source along the complete supply chain. Beyond its pure logistics services, Imperial Logistics International has also become established as a process consultant for third parties, a fleet manager for outside car fleets and a provider of insurance services related to particular sectors. Imperial Logistics International employs more than 8,300 people and, including the new acquisition, Palletways, generates turnover amounting to EUR 1.6 billion at 170 business locations. www.imperial-international.com



Press releases you might also be interested in
Weitere Informationen zum Thema "Logistik":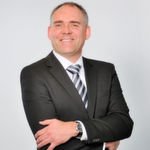 Diese Einsatzszenarien bietet die Blockchain
Die Kryp­to­wäh­rung Bit­coin macht mo­men­tan fast täg­lich Schlag­zei­len. Im Zu­ge des­sen fällt zwangs­läu­fig der Be­griff "Block­chai­n", der oft­mals fäl­sch­li­cher­wei­se als Sy­n­onym ver­wen­det wird. Doch Block­chain ist sehr viel mehr als nur Bit­coin – ei­ne zu­kunft­s­träch­ti­ge Tech­nik, die auch au­ßer­halb von Kryp­to­wäh­run­gen gro­ßes Po­ten­zial hat. Sie kann in den ver­schie­dens­ten Bran­chen im­men­se Vor­tei­le brin­gen – und das liegt an den Ei­gen­schaf­ten der Block­chain-Tech­nik an sich.
Weiterlesen