immatics completes patient recruitment in phase II study with cancer vaccine IMA901 for renal cell cancer
Clinical results for immatics' lead candidate expected by 2010
Tuebingen

, (PresseBox) -
immatics biotechnologies GmbH today announced having completed patient recruitment in a phase II trial with its cancer vaccine IMA901 in patients with advanced renal cell cancer (RCC). IMA901 is the most advanced of the innovative cancer vaccines developed by immatics.

A total of 68 metastatic RCC patients who had not responded to standard treatment, i.e. cytokine or tyrosine kinase inhibitor therapy, have been recruited. The primary objective of the trial is to measure the disease control rate after six months of treatment to assess if the vaccination is able to slow down or halt the tumor progression. The tumor assessments will be conducted via an independent central review process. Final results are expected for early 2010.

"We are very much looking forward to the results of this trial" said Dr Harpreet Singh, Chief Scientific Officer of immatics. "IMA901 is the first product candidate developed on the basis of our XPRESIDENT(TM) discovery platform. To our knowledge it is therefore the first cancer vaccine containing multiple peptides which have been confirmed to actually exist in human tumors."

Paul Higham, CEO of immatics, added: "The completion of recruitment in this our most advanced product is another important milestone for the company. It demonstrates continued good progress of our clinical development activities. Should we succeed in demonstrating good clinical effects, this trial may allow us to enter into earlier disease stages where there remains a very high unmet need for therapies that are both effective and well tolerated."

About IMA901

IMA901 is an off-the-shelf peptide-based therapeutic vaccine specifically developed for the treatment of renal cell cancer (RCC). It consists of ten fully synthetic tumorassociated peptides (TUMAPs) representing tumor antigens relevant for renal cell cancer. These TUMAPs were identified based on the analysis of primary tumor tissue with immatics' proprietary XPRESIDENT(TM) platform. Thus, they were confirmed to be immatics biotechnologies GmbH Press Release, March 2, 2009 Page 2/2 naturally presented in human tumors. In addition, the peptides were chosen due to their ability to activate immune effector cells, i.e. cytotoxic T cells and T helper cells, against renal cell cancer.

About the study

The study is designed as an open label, randomized European multicenter phase II trial for patients with advanced renal cell cancer who did not respond to first-line cytokine therapy (interferon and/or interleukin-2) or tyrosine kinase inhibitor therapy (Sutent® or Nexavar®). The study examines the effect of a second-line systemic treatment with IMA901 plus GM-CSF as immunmodulator. It also investigates whether pre-treatment with a single low-dose application of cyclophosphamide (Endoxan®) can further improve the response to IMA901 and GM-CSF. The primary endpoint of the study is the disease control rate at six months after the first vaccination. The tumor assessments will be made via an independent central review process. The secondary endpoints include safety as well as various immune response and other biological parameters.

The study has recruited 68 patients in ten European countries. Final results are expected for early 2010.
immatics biotechnologies GmbH
immatics biotechnologies is an independent biopharmaceutical company dedicated to the development of active immunotherapies against cancer. immatics' therapeutic vaccines are based on multiple tumor-associated peptides (TUMAPs) which specifically stimulate the immune system against cancer cells. Its lead products - IMA901 for the therapy of renal cell cancer and IMA910 for the treatment of colon cancer - are currently investigated in international phase II clinical studies. Since its foundation in 2000, immatics has raised more than €54 million (US$ 72million) in private equity in two financing rounds. The company has a headcount of more than 65 people and is based in Tuebingen and Munich, Germany.

For additional information please visit www.immatics.com
Press releases you might also be interested in
Weitere Informationen zum Thema "Forschung und Entwicklung":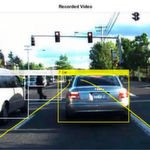 Neue Tools für Deep Learning und autonomes Fahren
Ma­thWorks stellt Re­lea­se 2018a (R2018a) mit ei­ner Rei­he neu­er Funk­tio­nen in MAT­LAB und Si­mu­link vor. Dar­un­ter fal­len u.a. die Pre­dic­ti­ve Main­tenan­ce Tool­box zum Ent­wer­fen und Tes­ten von Al­go­rith­men für die Zu­stands­über­wa­chung und Pre­dic­ti­ve Main­tenan­ce und das Ve­hi­c­le Dy­na­mics Block­set für die Mo­del­lie­rung und Si­mu­la­ti­on von Fahr­zeug­dy­na­mik in ei­ner vir­tu­el­len 3D-Um­ge­bung.
Weiterlesen