Laser thermal anneal to boost performance of 3D memory devices
Leuven (Belgium)

, (PresseBox) -
Nanoelectronics research center imec and Excico, a global leader in semiconductor laser annealing, have successfully demonstrated the application of laser thermal anneal (LTA) to boost the current in vertical polysilicon channel devices for 3D memory. Due to the larger grain size of the laser recrystallized polycrystalline channel material, up to 10 times higher read current and 2.5 times steeper sub-threshold slope could be obtained as compared to conventional polysilicon channel. This technique provides a way to higher stacking and therefore higher bit density in 3D memory.

3D vertical poly-Si channel devices are considered prominent alternatives for many technologies and in particular for new generation nonvolatile memory applications. In such solutions, vertical poly-Si channel transistors are used both as memory cells and as string select transistors. Because devices are typically fabricated with a gate-first, channel-last approach, the formation of single-crystal silicon channel is complicated or even prohibitive. As a result, electron conduction is dominated by scattering at grain boundaries and interface defects of the polycrystalline channel material, significantly decreasing the drive current needed for the read operation.

As a result, grain size engineering is required to obtain larger grains and hence less grain boundaries. Imec and Excico researchers have accomplished this by channel formation with amorphous Si deposition followed by pulsed laser annealing (Excico LTA series, wavelength λ=308 nm, pulse duration < 200 ns). LTA dose needs proper adjustment in order to optimally crystallize the channel (too low doses are not effective whereas too high doses compromise device integrity). Grain structure was inferred from TEM analysis, showing increasingly larger grains from as-deposited, to furnace, to laser recrystallized polysilicon.

In LTA recrystallized polycrystalline channel material, up to 10 times higher read current and 2.5 times steeper sub-threshold slope could be obtained as compared to other polysilicon channel. Larger grains are obtained that result in less grain boundaries which in turn leads to higher effective mobility, less temperature activation of the conduction mechanism.

Also memory operation was evaluated in cells with ONO (oxide-nitride-oxide) memory stack as well as in macaroni-type cells with a dielectric filler in the center (not shown). Main memory characteristics such as program/erase characteristics, endurance and room temperature retention on fresh and program/erase cycled devices were independent of crystallization thermal treatment, proving that optimized LTA does not impact memory operation. This observation is crucial for the successful fabrication of advanced vertical memory stacks using LTA.

These results were achieved in the framework of imec's Industrial Affiliation Program on Advanced Memory Devices, with imec's memory core partners including Intel, Micron, Samsung, SK Hynix, GLOBALFOUNDRIES, Panasonic, as well as Toshiba and SanDisk.

About Excico:

Excico is a global leader in semiconductor laser annealing. Excico is today the only provider of laser melt anneal solutions with a unique laser processing equipment portfolio for memory devices, CMOS imaging sensors and power devices. Excico solutions enable the manufacturing of next generation semiconductor devices used in our everyday life in handsets, computers, appliances and cars. Excico is headquartered in Hasselt, Belgium, and has a global reach with operations in France, Taiwan, Korea, Japan, Singapore and China.
imec
Imec performs world-leading research in nanoelectronics. Imec leverages its scientific knowledge with the innovative power of its global partnerships in ICT, healthcare and energy. Imec delivers industry-relevant technology solutions. In a unique high-tech environment, its international top talent is committed to providing the building blocks for a better life in a sustainable society. Imec is headquartered in Leuven, Belgium, and has offices in Belgium, the Netherlands, Taiwan, US, China, India and Japan. Its staff of more than 2,000 people includes more than 650 industrial residents and guest researchers. In 2012, imec's revenue (P&L) totaled 320 million euro. Further information on imec can be found at www.imec.be.

Imec is a registered trademark for the activities of IMEC International (a legal entity set up under Belgian law as a "stichting van openbaar nut"), imec Belgium (IMEC vzw supported by the Flemish Government), imec the Netherlands (Stichting IMEC Nederland, part of Holst Centre which is supported by the Dutch Government), imec Taiwan (IMEC Taiwan Co.) and imec China (IMEC Microelectronics (Shanghai) Co. Ltd.) and imec India (Imec India Private Limited).

Press releases you might also be interested in
Weitere Informationen zum Thema "Forschung und Entwicklung":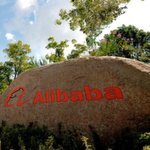 Alibaba und Mediatek verkünden IoT-Kooperation
Der Chip-Ent­wick­ler Me­dia­tek und Chi­nas IT-Gi­gant Ali­ba­ba bün­deln ihr Know-How. Mit der Zu­sam­men­ar­beit wol­len bei­de Un­ter­neh­men den Auf­bau ei­nes sprach­ge­steu­er­ten Öko­sys­tems für in­tel­li­gen­te Haus­tech­nik for­cie­ren.
Weiterlesen