Imec's Industrial-level Silicon Solar Cells Exceed 20% Efficiency
San Francisco, USA

, (PresseBox) -
At this week's Intersolar Show in San Francisco (July 9-12, 2012), imec presents a 20.04% large-area industrial-level silicon solar cell (certification results from Fraunhofer ISE-Callab). The cell combines a high efficiency with a low-cost industrial process.

Imec's proprietary PERC process maximizes the conversion efficiency of the cell through structure and material optimizations while maintaining cost effective device concepts and processing. Imec's PERC-cell is compatible with the requirements of industrial photovoltaic production. It is a large-area (125x125mm2) Cz p-type silicon cell with a simple homogeneous emitter and Ag-single screen-printed front side contacts (65µm finger width), two busbars and an adapted Al back-side metallization. This processing simplicity holds the potential for cost reduction and efficiency increase in an industrial production environment. At the moment the transfer of this process to 156x156 mm² wafers is ongoing.

The cells were processed at imec's newly completed solar cell pre-pilot line. This pre-pilot line is equipped with state-of-the-art industrial equipment for a total value of 10 million euro and is fully capable of processing 156x156mm² size solar cell wafers. The line is operated in a flexible way with the capacity to process up to several 1,000 wafers per week.

"A simple and cost effective PERC cell is imec's answer to short term aspiration of the photovoltaic industry to reduce the cost per Watt peak of silicon solar cells. Our PERC process combines a simple device structure with optimized processing to increase the efficiency," says Dr. Jef Poortmans, director Photovoltaics research at imec, "We are delighted to have achieved an efficiency of more than 20% for a standard PERC cell, featuring a large-area, only a homogeneous emitter and Ag-screenprinted contacts. This shows our capability of marrying high performance to simplified processes for crystalline Si solar cells. "
imec
Imec performs world-leading research in nanoelectronics. Imec leverages its scientific knowledge with the innovative power of its global partnerships in ICT, healthcare and energy. Imec delivers industry-relevant technology solutions. In a unique high-tech environment, its international top talent is committed to providing the building blocks for a better life in a sustainable society. Imec is headquartered in Leuven, Belgium, and has offices in Belgium, the Netherlands, Taiwan, US, China, India and Japan. Its staff of close to 2,000 people includes more than 600 industrial residents and guest researchers. In 2011, imec's revenue (P&L) was about 300 million euro. Further information on imec can be found at www.imec.be.

Imec is a registered trademark for the activities of IMEC International (a legal entity set up under Belgian law as a "stichting van openbaar nut"), imec Belgium (IMEC vzw supported by the Flemish Government), imec the Netherlands (Stichting IMEC Nederland, part of Holst Centre which is supported by the Dutch Government), imec Taiwan (IMEC Taiwan Co.) and imec China (IMEC Microelectronics (Shangai) Co. Ltd.) and imec India (Imec India Private Limited).

Press releases you might also be interested in
Weitere Informationen zum Thema "Energy / Environment":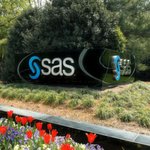 SAS ruft IoT-Division ins Leben
Der Soft­ware­her­s­tel­ler SAS hat ei­nen glo­ba­len Ge­schäfts­be­reich für das In­ter­net der Din­ge (IoT) ge­grün­det. Die neue Di­vi­si­on soll sich vor al­lem mit Bran­chen­lö­sung für bei­spiels­wei­se Fer­ti­gung, En­er­gie, öf­f­ent­li­che Ver­wal­tung und das Ge­sund­heits­we­sen be­fas­sen.
Weiterlesen