Imec and Genalyte report disposable silicon photonics biosensor chips
Embargoed until January 24, 2011, 7am Pacific time
Leuven (Belgium)

, (PresseBox) -
Imec and Genalyte announce that they have successfully developed and produced a set of disposable silicon photonics biosensor chips to be used in Genalyte diagnostic and molecular detection equipment. The chips combine imec's standard silicon photonic waveguide devices with bio-compatible modifications jointly developed by imec and Genalyte. These chips allow for high levels of multiplexed biosensing due to the high integration level of Si photonics.

The newly developed Si-photonics biosensor chips were realized at imec, as part of imec's silicon photonics CMORE service. A bio-compatible passivation technology was developed on 200mm waferscale, the chips were tested in the field, and proven to meet Genalyte's functional requirements with high yields. The chips contain up to 128 proprietary ring resonator sensors coated by Genalyte with application-specific chemistry to create very sensitive molecular detection capability. On-chip grating couplers are used to couple the infrared light from and to Genalyte's diagnostic equipment. The successful realization of these chips again confirms that imec's CMORE service is delivering customer chip solutions to its partners.

Imec's silicon photonics platform allows miniaturization of complex photonic functions on a single chip and a dense integration of photonics and electronics. The ability to use standard microelectronic CMOS manufacturing facilities and processes to realize optical functions makes silicon photonics commercially very attractive because of the potential to lower manufacturing costs and increased volume production. The high quality and reproducibility of the photonic waveguides and devices with features measuring 100-500nm requiring nm-scale accuracy are the keys to high yield.

Via its CMORE initiative, imec offers companies all the services needed to turn innovative ideas into smart packaged microsystem products. The CMORE toolbox contains a wide variety of device technologies on 200mm (e.g. CMOS, Si-photonics, MEMS, image sensors, packaging ...) as well as design, testing and reliability. Imec's services range from feasibility studies over design and technology development to prototyping and low-volume manufacturing. And through its alliances, imec can also offer a path to transfer the technology to a foundry for volume production. Imec also offers Multi-Project Wafers access to its Silicon Photonics technology under ePIXfab (www.epixfab.eu), through which Genalyte first made a proof-of-concept.

About Genalyte

Genalyte Inc. is a privately held company focused on improving the costs and performance of diagnostic and life sciences molecular testing. To this end, Genalyte has developed a next-generation molecular detection capable of higher levels of multiplexing, high sensitivity and faster time-to-result directly from clinical samples. Genalyte is located in San Diego, California. www.genalyte.com

About Ghent University

Imec's research activities in the field of silicon photonics are coordinated closely with those at Ghent University. The Photonics Research Group in the Department of Information Technology of Ghent University has been active in photonic integration for more than 20 years. Since 2000 the focus has shifted to silicon photonics. With about 70 researchers the group is working on innovative concepts for the compact integration of complex photonic functions with applications in telecom, datacom and interconnect, sensing and biosensing. The technology base for doing so encompasses imec's CMOS process technology as well as heterogeneous integration with a variety of materials and nanomaterials. These activities are complemented by research on design methodologies for photonic IC's.
imec
Imec performs world-leading research in nanoelectronics. Imec leverages its scientific knowledge with the innovative power of its global partnerships in ICT, healthcare and energy. Imec delivers industry-relevant technology solutions. In a unique high-tech environment, its international top talent is committed to providing the building blocks for a better life in a sustainable society. Imec is headquartered in Leuven, Belgium, and has offices in Belgium, the Netherlands, Taiwan, US, China, India and Japan. Its staff of about 1,900 people includes more than 500 industrial residents and guest researchers. In 2010, imec's revenue (P&L) was 285 million euro. Further information on imec can be found at www.imec.be.

Imec is a registered trademark for the activities of IMEC International (a legal entity set up under Belgian law as a "stichting van openbaar nut"), imec Belgium (IMEC vzw supported by the Flemish Government), imec the Netherlands (Stichting IMEC Nederland, part of Holst Centre which is supported by the Dutch Government), imec Taiwan (IMEC Taiwan Co.) and imec China (IMEC Microelectronics (Shangai) Co. Ltd.) and imec India (Imec India Private Limited).

Press releases you might also be interested in
Weitere Informationen zum Thema "Hardware":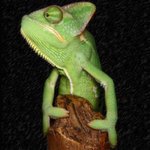 Thomas-Krenn AG zu Suse Enterprise Storage 5
Die Tho­mas-Krenn AG ge­hört zu den ers­ten, die die Ver­si­on 5 von "Su­se En­ter­pri­se Sto­ra­ge" im­p­le­men­tiert ha­ben, in ei­ne Ap­p­li­an­ce. Der Ser­ver-Her­s­tel­ler führt vie­le gu­te Grün­de für die­se Va­ri­an­te des Soft­wa­re De­fi­ned Sto­ra­ge an. Denn: SDS kommt jetzt aus der Test­pha­se her­aus und wird pro­duk­tiv ge­nutzt. Vor­rei­ter da­bei ist "Ce­ph", Open-Sour­ce-Soft­wa­re, die in Ver­si­on 5 ei­nen ekla­tan­ten Leis­tungs­schub er­fah­ren hat.
Weiterlesen