Flemish Government to Support imec's 450mm Clean Room
San Francisco, USA

, (PresseBox) -
The Flemish Minister of Innovation, Ingrid Lieten, has announced to invest in the building of imec's 450mm clean room facilities. Imec strives to keep playing a world-leading role in research on the most advanced semiconductor processes and technologies. With the combination of a state-of-the-art 300mm clean room and the transition to 450mm, imec will be able to keep on delivering its partners topnotch research on (sub)-10nm devices enabling the future growth of the global nanoelectronics industry.

To secure the future of the semiconductor industry in Europe, Europe must play a leading role in R&D on processes and systems on 450mm wafers. A European 450mm R&D initiative, bringing together the world's leading R&D centers, chip manufacturers and material and equipment suppliers, will make Europe a powerful engine of innovation, fueling the global nanoelectronics industry. This groundbreaking initiative will stimulate the European industry and create jobs. The support of the Flemish Government will enable the building of the 100 million euro clean room infrastructure, and help imec to further extend the investment to a total of 1 billion euro in the next 5 years. This further investment is needed for the installation of the 450mm compatible tools and equipment in the new clean room. Imec is negotiating the investment with the European Commission for funding, and with its global industrial partners: foundries, fabless and fablite companies, equipment and material suppliers. The aim is to open the new 450mm clean room facilities in 2015.

"The continuous growth of imec into a high-tech knowledge pole has only been possible thanks to the support of the Flemish Government. We are therefore very thankful for the extra support of the Flemish Government for our 450mm clean room initiative," stated Luc Van den hove, President and CEO at imec. "It is the confirmation of the clear vision of the Flemish government on nanotechnology and micro-electronics and an example of the pro-active attitude of our government in these domains. It is also an illustration of the confidence of our government in imec as a world leading R&D centre in nanoelectronics and an engine of innovation in ICT, healthcare, energy, automotive, ... contributing to a more sustainable society."

"Powerful and cheap ICs are the core of next-generation mass consumer electronics, such as game consoles, smart phones, tablets, ... But they are also essential to provide solutions for the challenges our society is facing, such as the ageing of the population and climate change. Imec is a world-leading research centre in nanoelectronics, and we want to secure this position for the future. The Flemish Government therefore supports imec to switch, together with the industry, towards 450mm wafers, and to continue its groundbreaking research with applications in healthcare and sustainable energy," stated Ingrid Lieten, Flemish Minister of Innovation. "With this investment, we also enable imec to attract international top researchers in nanoelectronics, and this will translate to more societal breakthroughs."

Meanwhile, imec has already set up collaborations on the 450mm transition with world-leading equipment suppliers. As announced today, the first 450mm capable wafer defect inspection system from KLA-Tencor, Surfscan SP3 450 will be installed at imec. "Collaborations with leading equipment suppliers, such as this one with KLA-Tencor, are crucial for successful implementation of 450mm in R&D, leading to fab integration. This tool will be essential to detect ultra-small defects which have a substantial impact on yield when scaling to the (sub)-10nm technology nodes;" continues Luc Van den hove.
imec
Imec performs world-leading research in nanoelectronics. Imec leverages its scientific knowledge with the innovative power of its global partnerships in ICT, healthcare and energy. Imec delivers industry-relevant technology solutions. In a unique high-tech environment, its international top talent is committed to providing the building blocks for a better life in a sustainable society. Imec is headquartered in Leuven, Belgium, and has offices in Belgium, the Netherlands, Taiwan, US, China, India and Japan. Its staff of close to 2,000 people includes more than 600 industrial residents and guest researchers. In 2011, imec's revenue (P&L) was about 300 million euro. Further information on imec can be found at www.imec.be.

Imec is a registered trademark for the activities of IMEC International (a legal entity set up under Belgian law as a "stichting van openbaar nut"), imec Belgium (IMEC vzw supported by the Flemish Government), imec the Netherlands (Stichting IMEC Nederland, part of Holst Centre which is supported by the Dutch Government), imec Taiwan (IMEC Taiwan Co.) and imec China (IMEC Microelectronics (Shangai) Co. Ltd.) and imec India (Imec India Private Limited).

Press releases you might also be interested in
Weitere Informationen zum Thema "Forschung und Entwicklung":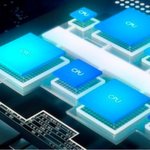 ARM kündigt dedizierte mobile KI-Prozessorfamilie an
NVI­DIA, Goog­le und In­tel ha­ben es vor­ge­macht, nun wirft auch ARM sei­nen Hut ins KI-Ren­nen: Mit Pro­jekt Tril­li­um ent­hüllt das Un­ter­neh­men ei­ne drei­tei­li­ge Vi­si­on für spe­zi­ell auf Künst­li­che In­tel­li­genz und ma­schi­nel­les Ler­nen opti­mier­te Pro­zes­sor-Lö­sun­gen.
Weiterlesen