ASML and imec launch Advanced Patterning Center
New Center will offer the global semiconductor ecosystem crucial patterning knowledge for sub-10nm technologies
Leuven, Belgium / Veldhoven, the Netherlands

, (PresseBox) -
Today, ASML and imec announced the next major step in their extensive collaboration, with the launch of the Advanced Patterning Center. Together they plan to tackle upcoming scaling challenges due to the chip industry's move towards single digit nanometer dimensions. The Center will be located at the imec campus in Leuven and is expected to grow to close to 100 engineers over the next couple of years.

To guarantee critical dimension uniformity and overlay control, soon to be measured in fractions of one nanometer, imec and ASML will collaborate to investigate the practical interaction between all the different steps in the chip patterning process. The Advanced Patterning Center will use actual devices to analyse and optimize process steps as well as materials and device architecture choices, while applying integrated metrology.

The Advanced Patterning Center combines imec's and ASML's complementary expertise, engineering capabilities and patterning infrastructure to tackle these challenges, the infrastructure investments and the patterning knowledge requirements.

Imec will bring to the partnership its world leading clean room infrastructure (full 300mm pilot line with extension to 450mm) through which it supports a unique partner network of material and equipment suppliers, IDMs, foundries and fabless companies.

ASML will support the Advanced Patterning Center by making available its most advanced scanners, metrology systems and holistic lithography solutions, and by using the Center's resources to optimize its offerings for the fab environment.

"ASML and imec have been partners for almost as long as both organizations exist, and while we have both benefited from this relationship, I believe the biggest beneficiary has been the chip industry which has gained faster access to breakthrough technology. I'm extremely confident that this continued investment in our joint capabilities will further accelerate technology development and new device introductions," said Martin van den Brink, President and Chief Technology Officer at ASML.

"In order to stay ahead in today's fast-evolving and equipment-intensive semiconductor business, it is critical that the entire semiconductor eco system has insight and access to state-of-the-art technology," said Luc Van den hove, President and CEO at imec. "By bringing our collaboration to the next level, we will be able to expand our knowledge base more quickly and drive lithography advancements. In this way the global partner network of both companies will have access to the most advanced patterning processes for sub-10 nanometer technologies. This is crucial to better address future scaling and infrastructure challenges."

As a result of the intensified collaboration between imec and ASML, the global semiconductor ecosystem will gain access to best-in-class patterning solutions for next-generation chip manufacturing, paving the way to future technology leadership and commercial success.

About ASML

ASML makes possible affordable microelectronics that improve the quality of life. ASML invents and develops complex technology for high-tech lithography machines for the semiconductor industry. ASML's guiding principle is continuing Moore's Law towards ever smaller, cheaper, more powerful and energy-efficient semiconductors. Our success is based on three pillars: technology leadership combined with customer and supplier intimacy, highly efficient processes and entrepreneurial people. We are a multinational company with over 70 locations in 16 countries, headquartered in Veldhoven, the Netherlands. We provide employment for more than 12,400 people on payroll and flexible contracts (expressed in full time equivalents). Our company is an inspiring place where employees work, meet, learn and share. ASML is traded on Euronext Amsterdam and NASDAQ under the symbol ASML. More information about ASML, our products and technology, and career opportunities is available on:

www.asml.com
imec
Imec performs world-leading research in nanoelectronics. Imec leverages its scientific knowledge with the innovative power of its global partnerships in ICT, healthcare and energy. Imec delivers industry-relevant technology solutions. In a unique high-tech environment, its international top talent is committed to providing the building blocks for a better life in a sustainable society. Imec is headquartered in Leuven, Belgium, and has offices in Belgium, the Netherlands, Taiwan, US, China, India and Japan. Its staff of more than 2,000 people includes more than 650 industrial residents and guest researchers. In 2012, imec's revenue (P&L) totaled 320 million euro. Further information on imec can be found at www.imec.be.

Imec is a registered trademark for the activities of IMEC International (a legal entity set up under Belgian law as a "stichting van openbaar nut"), imec Belgium (IMEC vzw supported by the Flemish Government), imec the Netherlands (Stichting IMEC Nederland, part of Holst Centre which is supported by the Dutch Government), imec Taiwan (IMEC Taiwan Co.) and imec China (IMEC Microelectronics (Shanghai) Co. Ltd.) and imec India (Imec India Private Limited).


Press releases you might also be interested in
Weitere Informationen zum Thema "Forschung und Entwicklung":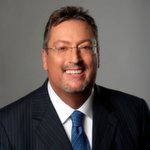 Das sind die wichtigsten Techniktrends 2018
In den nächs­ten zehn Jah­ren wer­den fünf Mil­li­ar­den An­wen­der über Hoch­ge­schwin­dig­keits­netz­wer­ke ver­bun­den sein. Ne­ben Men­schen ge­hen auch Bil­lio­nen von Ma­schi­nen ans Netz. Da­mit ein­her geht ei­ne neue Art zu ar­bei­ten. Neue Soft­wa­re treibt die di­gi­ta­le Trans­for­ma­ti­on voran und er­mög­licht im­mer in­tel­li­gen­te­re Un­ter­neh­men.
Weiterlesen