Imagination accelerates Debian development for 64-bit MIPS CPUs
Newly donated appliances to support open source Debian ports for MIPS architectures
London, UK

, (PresseBox) -
Imagination Technologies (IMG.L) announces it is working with the Debian Project to accelerate development of the popular, open source Debian operating system (OS) for the 64-bit MIPS architecture. Imagination is donating several high-performance SDNA-7130 appliances to the Debian Project for port development and maintenance.

The SDNA-7130 (Software Defined Network Appliance) platforms are developed by Rhino Labs, a leading provider of high-performance data security, networking, and data infrastructure solutions.

Says Ian Oliver, VP of developer tools at Imagination: "The new devices from Rhino Labs represent an important part of Imagination's commitment to offer Debian developers free access to a wide range of 32- and 64-bit MIPS-based platforms. We encourage the community to take advantage of the new hardware available and join us in the quest to provide the latest features of the 32- and 64-bit MIPS architecture to the widest possible range of Debian users."

The SDNA-7130 appliances feature enterprise-grade Cavium OCTEON® III CN7130 chips that include quad-core MIPS64 processors clocked 1.5 GHz as well as powerful floating point units (FPUs). The high-performance quad-core Cavium processors enable a reduction in package build times and let Debian developers access the advanced feature set of the MIPS64 Release 5 architecture.

Developers interested to get started with GNU/Linux for MIPS CPUs will find the latest kernel releases at https://community.imgtec.com/developers/mips/linux. The website also provides links to other affordable development systems available from Imagination for developers who want to contribute to Imagination's Debian work. For example, the Creator Ci20 microcomputer features a dual-core MIPS32 processor clocked at 1.2 GHz and the Creator Ci40 IoT hub includes a 550MHz dual-core, dual-threaded MIPS32 interAptiv CPU; both platforms support Debian 8 as well as other popular GNU/Linux distributions such as OpenWrt and Buildroot.

Debian MIPS ports are also possible thanks to donations from the aql hosting service provider, the Eaton remote controlled ePDU, and many other individual members of the Debian community.

Supporting quotes

Says Dr Adam Beaumont, CEO and founder of aql: "The MIPS processor architecture lends itself to many high-performance embedded and low power IoT applications and as M2M specialists, we recognise the need to support innovators and key enablers in this sector. We are very happy to give something back to the open source community, as our engineers have been using Debian for many years now."

Says Aurelien Jarno, member of the Debian project: "The SDNA-7130 devices come with local storage, which simplifies the administration of the machines. The floating point units allow us to build and test computation intensive software on the MIPS architecture, providing users with a consistent set of packages across multiple CPU architectures."

Says Guy Marom, president of Rhino Labs: "The SDNA-7130 family of appliances are powerful and reliable general purpose appliances supporting numerous interfaces that can accommodate a wide range of applications and use cases. We're delighted that these platforms will be used to further Debian development on the MIPS architecture."

About aql

aql are an Ofcom regulated telecommunications operator. The company provides wholesale integrated communications services ranging from mobile messaging, IP telephony, fibre and wireless leased lines, secure datacentre hosting to machine-to-machine (M2M) services for the growing demand of the Internet of Things (IoT) marketplace. See www.aql.com

About Debian

The Debian Project is an association of Free Software developers who volunteer their time and effort in order to produce a completely free operating system known as Debian. See www.debian.org

About Rhino Labs

Rhino Labs Inc. is a leading provider of high-performance data security, networking, and data infrastructure solutions. Rhino Labs' products are used by a growing base of OEM customers, from large enterprises to small and mid-size businesses, in applications focused on Cyber Security, Network Monitoring, SDN, NFV and Traffic Management. The company's standard and customized products include Intelligent Bypass NICs, Smart NICs, and a variety of network, security, and storage appliances. Rhino Labs' line of integrated solutions is driven by a team of experts in system integration, logic design, software programming, and hardware design that specialize in architecting solutions that meet complex and demanding embedded system design requirements. Rhino Labs is a privately held company headquartered in Santa Clara, CA with local engineering and manufacturing facilities, and high volume manufacturing facilities in Malaysia. See www.rhinolabsinc.com
Imagination Technologies Ltd.
Imagination is a global technology leader whose products touch the lives of billions of people across the globe. The company's broad range of silicon IP (intellectual property) includes the key processing blocks needed to create the SoCs (Systems on Chips) that power all mobile, consumer and embedded electronics. Its unique software IP, infrastructure technologies and system solutions enable its customers to get to market quickly with complete and highly differentiated SoC platforms. Imagination's licensees include many of the world's leading semiconductor manufacturers, network operators and OEMs/ODMs who are creating some of the world's most iconic products. See: www.imgtec.com.

Follow Imagination on Twitter, YouTube, LinkedIn, RSS, Facebook and Blog.

Imagination Technologies, MIPS, and the Imagination Technologies logo are trademarks of Imagination Technologies Limited and/or its affiliated group companies in the United Kingdom and/or other countries. All other logos, products, trademarks and registered trademarks are the property of their respective owners.

Press releases you might also be interested in
Weitere Informationen zum Thema "Software":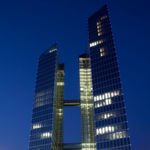 Intelligentes Cloud Content Management überwindet regulatorische Grenzen
"Wir be­fin­den uns mit­ten in ei­ner Re­vo­lu­ti­on bei der Un­ter­neh­mens­soft­wa­re, die von künst­li­cher In­tel­li­genz und ma­schi­nel­lem Ler­nen be­feu­ert wird und Box ma­chen wir zur in­tel­li­gen­tes­ten Cloud Con­tent Ma­na­ge­ment Platt­form der Wel­t", er­klär­te Aa­ron Le­vie, Mit­grün­der und CEO von Box im ver­gan­ge­nen Jahr an­läss­lich der gro­ßen Kun­den- und Part­n­er­kon­fe­renz Box­Works.
Weiterlesen