Free five-year hardware guarantee makes an IGEL investment even better
IGEL thin clients typically offer active service for six to eight years, which is twice as long as traditional workstation PCs / This level of reliability is now reflected in IGEL's standard hardware guarantee
Reading, UK

, (PresseBox) -
Germany's leading thin client manufacturer, IGEL Technology, will be offering a five-year standard hardware guarantee for the IGEL UD2, UD3 and UD5 series at no extra cost from 15 October 2011. All IGEL customers need to do to take advantage of the new 5-year guarantee is complete a one-off registration on the company's website after making their purchase. The extended guarantee demonstrates IGEL's commitment to and confidence in their products and at the same time gives IGEL customers more transparency and tighter control over their IT costs.

The guarantee will apply to IGEL's latest generation UD5, with its hardware based on a powerful but energy-efficient architecture built around a VIA Nano CPU, along with all UD2 and UD3 models sold on or after 15th October.

In order for IGEL customers to get the maximum benefit from the new hardware guarantee, the company will continue to provide software updates for any model for a full three years after it has been discontinued. The system management solution IGEL Universal Management Suite (UMS) comes standard with all devices.

"IGEL thin client solutions are designed to offer our customers the best possible protection for their investment", says Dirk Dördelmann, Managing Director of IGEL. "The extended guarantee period is in recognition of the product quality and the proven longevity of our thin client hardware."

For IGEL UD9 models with integrated 21.5" (54cm) TFT monitor, there is still the option of extending the standard hardware guarantee by one year to a total of three years. The hardware guarantee cannot however be extended for optional accessories.

IGEL thin clients, developed and assembled in Germany using top-quality components from Asia, are known for their reliability and longevity. With over 1 million thin clients sold, more than 10,000 customers globally, a 3,000-strong reseller network and around 1,000 Authorized IGEL Partners (AIP), today IGEL has representation in over 50 countries worldwide as well as local employees in Germany, England, the USA, Singapore, Hong Kong and China.

IGEL is a registered trademark of IGEL Technology GmbH. All hardware and software names are brand names or registered trademarks of their respective manufacturers. All other herein named or otherwise recognizable brands and registered brand names for goods and services are the property of their respective owners. Errors and omissions excepted. Specifications subject to change without notice.
IGEL Technology GmbH
IGEL Technology is one of the world's major manufacturers of thin client hardware and software and is the market leader in Germany. IGEL develops, makes and sells Linux-based and Microsoft® Windows®-based terminals in various designs, including conventional desktop thin clients and devices integrated into LCD monitors. When it comes to software, IGEL also offers its powerful, productive Universal Desktop Converter (UDC). The UDC software equips older PCs as well as thin clients and nettops from selected third party companies with the latest IGEL Universal Desktop firmware. A typical feature of IGEL is the universal access to centralized IT infrastructures. This Universal Desktop strategy allows IGEL customers great flexibility in selecting a server-based solution. To implement this, IGEL has integrated a broad range of software clients, tools and protocols in its powerful firmware solution. In addition to permitting conventional forms of access to Server Based Computing in Windows®, Citrix® and Linux, these services also allow direct access to virtual desktops (VMware®, Citrix®, Microsoft®, RedHat® etc.), legacy host, SAP, Java and Web-based applications as well as VoIP. For the greatest possible security, all IGEL devices also support VPN and smartcard use. All Universal Desktop models can be centrally administered in a convenient, standardized and economical manner using the IGEL Universal Management Suite, which comes standard with the management software included with each unit. Furthermore, IGEL's collaboration with experienced, capable partners and IT-sector specialists allows it to supply fast and flexible customized solutions right on location whenever necessary.

IGEL Technology is a member of the global Melchers Group and a member of BITKOM. In addition to having its headquarters in Bremen, Germany and its R&D department in Augsburg, Germany, IGEL is represented through a subsidiary in Great Britain as well as by representative offices in Hong Kong, Singapore and Shanghai. Beyond this, IGEL is also active through partner distributors and Authorized IGEL Partners in the United States and over 45 other countries.

Further information is available on the Internet at www.igel.com.


Press releases you might also be interested in
Weitere Informationen zum Thema "Hardware":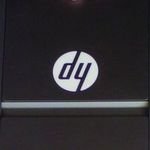 Verräterisches Logo: Aus "HP" wird "dy"
Of­fen­bar ar­bei­tet Hew­lett-Pa­c­kard (HP) an ei­ner Um­fir­mie­rung. Zum 1. April die­ses Jah­res sind Auf­nah­men des neu­en Lo­go-Schrift­zu­ges "dy" auf­ge­taucht. Die Ge­rüch­te­küche über die Hin­ter­grün­de bro­delt.
Weiterlesen