World Robotics Federation (IFR): Industrial robots post a new sales record in 2015 - a rise of 8 percent
Frankfurt am Main

, (PresseBox) -
In 2015 the number of industrial robots sold worldwide surpassed the 240,000 unit mark for the first time. This corresponds to global year-on-year growth of 8 percent. The greatest demand was again registered by the automotive industry – according to the IFR's Statistical Department.

Robotics markets around the world continue to grow

In a comparison of global markets, China continues to exhibit the highest demand for industrial robots – sales rose by 16 percent. Despite the general perception of a "reluctant" investment climate, China extended its leading position as the number one sales market worldwide with unit sales reaching 66,000. This includes the units sold by local Chinese suppliers. Total sales in China, however, remained below the original IFR forecast of 30 percent. Demand in Asia, excluding China, remained at a high level with 78,000 units sold.

Sales of industrial robots in Europe rose by a record of 9 percent to nearly 50,000 units. Eastern Europe, with growth of 29 percent, proved to be one of the fastest growing regions globally. The number of units deployed in North America also broke a new record: in the U.S., Canada and Mexico a total of 34,000 units were sold in 2015 representing year-on-year growth of 11 percent.

Robot types and expanding application categories   

Articulated robots are by far the most sold robot type. The diverse range of applications across which they are deployed, coupled with the broad range of models available, has helped to drive sales of this robot type across all regions to over 150,000 units in 2015 (CAGR 2010-2015 = +16 percent) - a new high.

CEO Market Outlook 

Stefan Lampa, President and CEO of KUKA Roboter: "In the age of Industry 4.0, the automotive industry is taking a leading role when it comes to flexible and state-of-the-art automation solutions and the direct collaboration between humans and robots", says Stefan Lampa, President and CEO of KUKA Roboter. "Moreover, the demand for automation solutions is constantly growing in nearly all sectors. New markets are evolving where automation has not been a major topic until now. A particularly important market for us is the electronics sector: the electronics industry is confronted with an increasing number of new products, an accelerating pace of development and short product life cycles. Here too, flexibility is the be-all and end-all in the industry."

Olaf C. Gehrels, CEO of FANUC Europe Corporation: "The growth on the world robotics market is being driven forward at a rapid pace", says Olaf C. Gehrels, CEO of FANUC Europe Corporation. "Along the way, two technological milestones have been set: collaborative robots based upon standard robots equipped with tested and proven controllers have demonstrated their readiness for routine use in the industrial environment and the introduction of high-payload robots capable of handling items weighing up to 2,300 kg now allows the employment of totally new manufacturing concepts."

 Per Vegard Nerseth, Managing Director of ABB Robotics: "Global robot shipments in 2015 confirmed that these are very exciting times to be in the robotics industry", says Per Vegard Nerseth, Managing Director of ABB Robotics.

"As we move into 2016, the traditional drivers in our industry are now being complemented by the tremendous demand for solutions related to the Internet of Things, Services and People, all of which lead me to believe that this year will be yet another record year for all concerned."      
IFR International Federation of Robotics
The International Federation of Robotics: www.ifr.org

The IFR Statistical Department publishes two robotics studies each year:

World Robotics - Industrial Robots: This unique report provides global statistics on industrial robots in standardised tables and enables national comparisons to be made. It contains statistical data from around 40 countries broken down into areas of application, industrial sectors, types of robots and other technical and economic aspects. Production, export and import data is listed for selected countries. It also describes the trends in relation to robotic density, e.g. the number of robots per 10,000 employees in relevant sectors.

World Robotics - Service Robots: This unique report provides global statistics on service robots, market analyses, case studies and international research strategies on service robots. The study is jointly prepared with our partner Fraunhofer IPA, Stuttgart.

Press releases you might also be interested in
Weitere Informationen zum Thema "Elektrotechnik":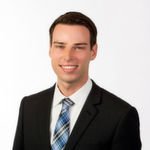 Das IoT steht in Deutschland kurz vor dem Durchbruch
Mehr als die Hälf­te der deut­schen Un­ter­neh­men pla­nen für das lau­fen­de Jahr die Ein­füh­rung von IoT-Platt­for­men. Das legt die Stu­die "In­ter­net of Things in Deut­sch­land 2018" na­he, für die das Markt­for­schungs­un­ter­neh­men IDC im Ja­nuar 2018 ins­ge­s­amt 444 Or­ga­ni­sa­tio­nen mit mehr 100 Mit­ar­bei­tern be­frag­te. Vie­le der Um­fra­ge­teil­neh­mer wol­len dem­nach auch neue Tech­ni­ken wie Block­chain und Da­ten­ana­ly­se "at the ed­ge" nut­zen.
Weiterlesen