Nürnberg

, (PresseBox) -
Icinga the Nagios fork, released version 1.10 of their open source monitoring solution for download. A product of community contribution, the release features performance and usability enhancements in the core and web interfaces, beside intuitive filters and live search in the Classic UI.

Usability features high in the new Icinga release. Especially in the Classic user interface, which introduces intuitive, click filters and a new live search with regular expression capabilities, color-coded to indicate status. This search functionality is complemented by filters that allow users to view hosts or services with a particular status or attribute in a few clicks on the interface as opposed to traditional key entry via URL.

Access to information on custom variables was also simplified, now appearing in host and service detail views, saving users the hassle of searching in core configurations. Coupled with a new 'partial service group' function that restricts user access to specified services of a service group, the focus on user friendliness in this release was apparent. As Classic UI developer, Ricardo Bartels notes:

"Version 1.10 of the Classic UI puts information at admins' fingertips. Live search, click filters, custom variable views and partial service groups all make life easier for sys admins- especially in larger environments. Even better though, is that much of the impetus came from the community through feature ideas and code."

Similarly, Icinga Web offers improved usability through a new expand/collapse style menu with additional categories and new commands to delete comments and disable all notifications on multiple instances with expiry. Various new 'problems' cronk widgets with color-coded hard and soft state types were also added, both outcomes of community contributions that allow users to identify potential problems quicker and more accurately.

In the Core, usability was also enhanced in configuration, adding 'exclude (!)' functionality to regular expression matches and vim highlighting. Above all, performance was improved in the core and IDOUtils by enabling multiple IDO modules, adding table trimming options for downtime history and the option to disable status updates on custom variables; ultimately reducing systems load.

Icinga project members released version 1.10 during their attendance at the OSMC in Nuremberg, Germany, the traditional gathering of the open source community. On this backdrop, Icinga co-founder and project coordinator, Bernd Erk reaffirmed the importance of the community in Icinga development:

"We have many community members to thank for this release. In all areas - Core and IDOUtils, Classic UI and Web, users were active in feature requests and patch submissions. Their input is invaluable and is what makes Icinga such a great open source project."

For more information, the Icinga project is found at: www.icinga.org

Icinga 1.10 Change Log

Upgrade Notes
Icinga Web 1.10 requires IDOUtils from Icinga Core 1.10 due to major changes in the host and service status tables.

Core
- Allow exclude (!) to work for regexp matches as well #3720
- Added check source to checkresult/status data #4709
- Multiple idomod modules: Only first gets data from registered call back functions #4199
- Added Manpages from Debian upstream #4055
- Added Vim highlight script for Icinga syntax #4150

Classic UI
- Added display filter modification for status.cgi #852
- Added live search #1657
- Show custom variables in extended info #4390
- Allow to exclude custom variable name/value based on pattern #4390
- Added option for partial service groups #2740
- Show check source in extinfo #4709

IDOUtils
- Added a table trimming option for 'downtime history' #3989
- Allow to disable custom variable status updates with Dump_customvar_status=0|1 in idomod.cfg #4479
- Added object_id (host, service) to log entries status updates/state changes #4754
- Removed SLA history, timed events functionality #4363 #4482

Web
- Menu categories split and layout changed #4807 #4691
- All problem Cronks for hosts, services and split view #4167
- Instance Cronk made more useful and can disable all notifications #3956 #3888
- All comments of a host or service can now be deleted by a command #2636
- All "Problems" Cronks now have the state type available #3529

For more details and the full change log see:

Icinga Wiki
Core Change Log: https://wiki.icinga.org/display/Dev/Icinga+Core+Changelog
Web Change Log: https://wiki.icinga.org/display/Dev/Icinga+Web+Changelog

Icinga Project Roadmap
https://dev.icinga.org/projects/icinga-development/roadmap
Icinga c/o NETWAYS GmbH
Icinga is an enterprise grade open source monitoring system which keeps watch over a network and any conceivable network resource, notifies the user of errors and recoveries, and generates performance data for reporting. Scalable and extensible, Icinga can monitor complex, large environments across dispersed locations. Icinga is a fork of Nagios and is backward compatible.

Though Icinga retains all the existing features of its predecessor, it builds on them to add many long awaited patches and features requested by the user community. This has culminated in standout features such as PostgreSQL and Oracle database support, improved extensibility through robust REST and plugin APIs as well as a user-friendly, dynamic web interface

Concurrent to improving Icinga as a fork of Nagios, the Icinga Project is also actively developing Icinga 2, a Nagios core rewrite and core framework replacement.


Press releases you might also be interested in
Weitere Informationen zum Thema "Software":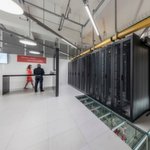 Huawei ergänzt die E-Shelter-Testumgebungen um In-Memory-System
Co-Lo­ca­ti­on-An­bie­ter und Cloud-Hos­ter müs­sen sich zu­neh­mend an­st­ren­gen, sich vom Wett­be­werb zu un­ter­schie­den. E-Shel­ter bie­tet in Frank­furt ein "Inn­va­ti­on Lab". Die­ses di­ent der Durch­füh­rung von Pro­of-of-Con­cepts so­wie Va­li­die­rung von Use-Ca­ses. Rund 50 Part­ner stel­len auf 110 Quad­r­at­me­tern ih­re Tech­ni­ken zur Ver­fü­gung. Jüngs­tes Mit­g­lied: Hua­wei.
Weiterlesen