Research centre Jülich and ibidi launch in vivo-like cell cultivation on soft surfaces
München

, (PresseBox) -
In cooperation with scientists from the research centre Jülich, ibidi GmbH, a supplier of solutions for BioMicroscopy, announces the launch of a new soft surface for cell cultivation. The new elastic supported surfaces (ESS Slide) allow the cultivation of heart or retina cells as well as microscopic evaluation via fluorescence microscopy.

Cell types such as smooth muscle cells, some primary cells and cardiac fibroblasts are difficult to cultivate on glass. Since the regular tissue structure is not rigid, these cells require softer surrounding surfaces. Processes such as differentiation, formation of protein complexes and cell morphology are strongly dependent on the elasticity module of the surface.

ibidi's research was conducted in cooperation with B. Hoffmann and R. Merkel from the research centre Jülich. In cooperation, they managed to establish an elastic soft surface that combines the requirements of low rigidity for in vivo-like cell cultivation and modern imaging. Initial results published in volume 78 of the Review of Scientific Instruments show that the carriers drive the development of cytoskeleton and facilitate other cell functions such as differentiation in a fashion closer to in vivo cell growth than on standard slide preparations. The µ-Slides ESS are exclusively distributed worldwide by ibidi.
ibidi GmbH
ibidi® GmbH, Munich, Germany, develops, produces and distributes micro-Slides (µ- Slides), a "Lab-on-a-Slide®" technology for the analysis of cells and biomolecules. The µ-Slides represent a new family of flow through devices for the functional analysis of living cells. The µ-Slide product family consists of different slide types for cell-culture and high end optical microscopy.
Press releases you might also be interested in
Weitere Informationen zum Thema "Software":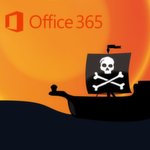 Das gekaperte Office 365-Konto
Of­fice 365 ist nicht nur bei Un­ter­neh­men be­liebt, son­dern zu­neh­mend auch bei Cy­ber­kri­mi­nel­len. Im­mer häu­fi­ger wer­den Of­fice 365-Kon­ten durch ge­ziel­te Phis­hing-At­ta­cken ge­ka­pert. Die An­g­rei­fer nut­zen dann die ge­stoh­le­ne Iden­ti­tät um wei­te­re An­grif­fe inn­er­halb des Un­ter­neh­mens aus­zu­füh­ren.
Weiterlesen