Leading RTOS & middleware companies integrate with IAR Embedded Workbench to become part of unique development tools ecosystem
Uppsala, Sweden

, (PresseBox) -
IAR Systems today announced the launch of their new RTOS & Middleware Partner Program for IAR Embedded Workbench. By selecting some of the best and most recognized RTOS products from around the world, the Program will provide a broad and comprehensive development tools ecosystem of RTOS and middleware products, all highly integrated with IAR Embedded Workbench.

Current companies have been selected for the program are: CMX, eForce, Express Logic, FreeRTOS, Micrium, Micro Digital, Quadros, Sciopta, SEGGER and Wittenstein. New partners may be added in the future.

With the growing usage of 32bit architectures among IAR Embedded Workbench customers, and the development of more complex embedded systems, there is an increased demand for RTOSes and middleware. However, the choice of RTOS and middleware is very dependent on the embedded system being designed. Some of IAR Systems' customers develop safety critical applications requiring an RTOS that compiles with high integrity standards. For other customers, it is the ability to support external communication such as TCP/IP and USB, or a very small memory footprint that are the important criteria. The IAR RTOS & Middleware Partner Program has been designed to meet these customer requirements, and to simplify the usage of RTOS and middleware in our customer's embedded systems.

Stefan Skarin, CEO IAR Systems comments, "We recognize that embedded developers really appreciate when software solutions have been preintegrated and fully tested. We don't think that "one solution fits all" so we are working very closely with our selected RTOS partners to ensure a high level of technical integration into IAR Embedded Workbench. By our combined efforts we are greatly aiding development efficiency, and this leads to reducing development time and costs. Integrated RTOSes & middleware will be available in the distribution of IAR Embedded Workbench & IAR KickStart Kits."

The Program will provide and support a broad offering of RTOSes and middleware that are highly integrated with IAR Embedded Workbench. This is a technical integration that ensures everything is ready from the port to IAR Embedded Workbench, the RTOSaware debugging, example projects prepared, and all information about integrated products.

IAR Embedded Workbench is one of the most widely used embedded development tool chains in the world, with the broadest support for different architectures.

Quotes from some of the IAR RTOS Partner Program partners:

CMX

"CMX is pleased to further our long standing relationship with IAR Systems and our mutual customers by participating in the RTOS partner program" stated Chuck Behrmann, of CMX Systems. "IAR Systems offers a superior line of development tools and our products play complementary roles in assisting our mutual customers in delivering efficient embedded software".

Express Logic

"Many of our customers use IAR Embedded Workbench for their ThreadX RTOSbased designs," commented William E. Lamie, CEO of Express Logic, Inc. "We are pleased to join with IAR Systems in this new partner program which promises to deliver even greater value for our common customers."

Micrium

"We have considered IAR Systems an important partner for more than 10 years," said Jean Labrosse, president and CEO of Micrium. "The new IAR RTOS Partner Program is an extension of what is already a great relationship between our two companies. We anticipate that the results of this program will offer even greater benefits to our customers going forward."

Micro Digital

"Many of our smxRTOS customers use IAR Embedded Workbench as their preferred development environment," said Ralph Moore, President of Micro Digital Inc. "Through the IAR RTOS Partner Program, customers can see upfront that we offer a complete embedded solution for all popular ARM processors. Our companies have worked together for years to accomplish this and will continue to do so through the IAR RTOS Partner Program to offer good value to our joint customers."

Quadros

"Our ecosystem partnership with IAR gives customers tight integration between the IAR Embedded Workbench development tools and the RTXC family of realtime operating systems," said Stephen Martin, vice president of sales and marketing for Quadros Systems. We are pleased to support this RTOS Partner Program which enhances an already successful relationship between our companies."

SEGGER

"SEGGER and IAR Systems have been working in close cooperation for many years. Both companies are committed to serve the industry with state of the art development tools. IAR Embedded Workbench and SEGGER's middleware components are considered one of the most attractive, powerful and valuable packages available to engineers designing worldleading embedded products. We are looking forward to continue our successful RTOS cooperation within the IAR RTOS Partner Program", says Ivo Geilenbruegge, Managing Director at SEGGER.

Wittenstein

"From my perspective embedded developers need suppliers to collaborate and provide solutions which they can rely on. This initiative to build a broad spectrum of partners for IAR tools is a really positive step for developers." Comments David Brook, Head of Sales & Marketing, Wittenstein.
IAR Systems GmbH
IAR Systems is the world's leading supplier of software tools for embedded systems that enable large and small companies to develop premium products based on 8-, 16-, and 32bit microcontrollers, mainly in the areas of industrial automation, medical devices, consumer electronics and automotive products. IAR Systems has an extensive network of partners and cooperates with the world's leading semiconductor vendors. Established in 1983, IAR Systems is part of the Intoi Group since 2005. For more information, please visit www.iar.com.

Press releases you might also be interested in
Weitere Informationen zum Thema "Software":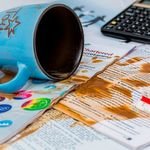 Blockchain jenseits des Hypes
Block­chains ma­chen die Welt de­mo­k­ra­ti­scher. Sie er­fin­den die IT-Land­schaft neu, ma­chen Ma­na­ger über­flüs­sig – ach was, gan­ze Staa­ten! Und Ban­ken? Braucht kein Mensch mehr. Zur Ab­wechs­lung be­trach­ten wir Block­chain-Tech­no­lo­gi­en ein­mal kri­tisch bis nüch­t­ern.
Weiterlesen