Hugo Beck is once more among the most innovative 'TOP 100' SMEs in Germany
Dettingen / Erms

, (PresseBox) -
Hugo Beck Maschinenbau GmbH & Co. KG is a recipient of the 'TOP 100' award for the most innovative SMEs in Germany for the third time. Thanks to a radical reorganization of the production process, the manufacturer of flowpack, film packaging, and post-print processing systems prevailed in the selection procedure for the management and success of innovations. On June 24, mentor of the innovation contest Ranga Yogeshwar presented the 'TOP Innovator' seal of approval during the German SME Summit in Essen.

Hugo Beck has operated a fully modular system throughout its entire production process since 2015. This means that the various basic packaging system models have been modularized so that the sales team can prepare complex and detailed offers without having to draw up comprehensive engineering designs beforehand. Customers receive an offer containing a summary of the components used in the configuration of the system more quickly, which increases transparency for the customer and reduces the lead time. Depending on the size of the system, the saving in time spent on design is significant, which increases profitability and productivity. Production process control is based on the Kanban method. Production is purely order-based. Required subassemblies are received on the assembly line directly from the in-house pre-assembly line or the supplier just in time.

After 2006 and 2011, the innovative capacity of the Dettingen-based family-owned business has been recognized once again. "Switching over our production was a true feat of strength. Nonetheless, everything is running smoothly now," say Managing Director Horst Heimann and Sales Director Timo Kollmann. "Restructuring our production processes has enabled us to remain broad-based and flexible enough to deliver customers from various industries around the world all the packaging services they need," Kollmann goes on to explain. This was preceded by refocusing the company on three business segments in 2014: Pharmaceuticals, Food & Cosmetics, Print & Paper, Household, Construction & more. Hugo Beck now has the world's most comprehensive manufacturing program in film packaging. The mechanical engineering company generated 70 percent of last year's sales with innovative customized solutions, which constitutes the company's core competency.

The Top 100's mentor, science journalist and television presenter Ranga Yogeshwar, is impressed by the quality of the companies and hopes they will become role models. 'The way in which the Top 100 companies generate new ideas and develop groundbreaking products and services based on them is remarkable in the truest sense of the word. I am delighted that the award highlights these qualities. I hope their success will encourage others to follow in their footsteps, because this culture of innovation is going to become increasingly important for all companies."

The Top 100 are among the pacesetters in their sectors. Statistics reveal that the evaluation process included 97 German market leaders and 32 global market leaders. On average, they generated 40 per cent of their recent revenue from innovations and product improvements, which they brought to the market before their competitors. Their revenue growth rate was 28 percentage points higher than the average for their industries. In the last three years, these SMEs have together applied for a total of 2,292 German and international patents. This ability to innovate also pays dividends in terms of jobs, with the Top 100 planning to take on around 9,500 new employees in the next three years.

The Top 100 competition
Since 1993, compamedia has been awarding the Top 100 seal of approval to SMEs with a particular ability to innovate and above-average success rates for innovations. This project has been coordinated by Professor Nikolaus Franke from the Institute of Entrepreneurship and Innovation at the Vienna University of Economics and Business since 2002. The Top 100 is mentored by science journalist and television presenter Ranga Yogeshwar and organised in partnership with the Fraunhofer Society for the Promotion of Applied Research and the German Association for Small and Medium-Sized Businesses (BVMW). manager magazin provides media support for the company benchmarking competition. Further information is available at www.top100.de.
Hugo Beck Maschinenbau GmbH & Co. KG
Hugo Beck is one of the world's leading manufacturers of flowpack, film packaging, and post-print processing systems in the 3,000 to 18,000 cycle-per-hour performance range. Versatile feeders and peripheral devices are available for every system. Besides series machines, Hugo Beck also offers a wide range of custom-made solutions. Cutting-edge manufacturing processes used in-house make it possible to respond flexibly to virtually any requirement the customer may have.

Hugo Beck machines are used successfully across the globe in various industries, including print and paper, pharmaceuticals and cosmetics, food, textiles, glass, and wood.

Established in 1955 and based in Dettingen an der Erms (near Stuttgart), Hugo Beck now has the world's most comprehensive manufacturing program in the film packaging industry. Some 110 specialists develop and manufacture the innovative packaging solutions at the company's site. This family-owned business is now represented by a network of partners around the world.

www.hugobeck.de


Press releases you might also be interested in
Weitere Informationen zum Thema "Mechanical engineering":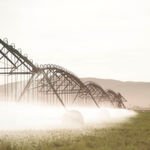 Ericsson startet Kollaborations- und Entwicklungsplattform
Der Kom­mu­ni­ka­ti­ons­spe­zia­list Erics­son hat sei­nen IoT Ac­ce­le­ra­tor Mar­ket­place er­öff­net. Die Platt­form soll An­bie­tern von mo­bil­funk­ba­sier­ten IoT-An­wen­dun­gen den Markt­zu­gang er­leich­tern und den Weg für die 5G-Tech­no­lo­gie eb­nen.
Weiterlesen