HUBER+SUHNER to present new thin-wall signalling cables with electron-beam crosslinked insulation materials
New generation of RADOX® cable offers thin, lightweight cables with extreme resistance to chemical, electrical and mechanical loads
Herisau

, (PresseBox) -
HUBER+SUHNER presents its latest generation of RADOX® EN 50306 300V and RADOX® TENUIS-TW 600V cable families with new electron-beam crosslinked insulation materials. The company is responding to current market demands and using its many years of experience in the development and production of cables for the railway market. These very lightweight, thin-walled products are also particularly stable under extreme loads.

As the amount of electrical equipment installed in trains rises, so does the need for an increasing number of cables. Today, there can be between 40 and 80 km of cable installed per 100 metre length of train. This makes use of space and weight of cabling a critical factor. As a result there is a high demand for cable that is as thin-walled and lightweight as possible, without reduction in the required fire protection.

HUBER+SUHNER's new generation of cable families, the RADOX® EN 50306 300V and RADOX® TENUIS-TW 600V are a direct response to this market demand. The extremely thin and light products are insulated with RADOX® EI 306 electron-beam crosslinked material and RADOX® EM 104 sheath material.

Electron-beam crosslinked sheath materials

HUBER+SUHNER is already well-known for its electron-beam crosslinked RADOX insulation and sheath materials. These are particularly resistant to chemical, electrical and mechanical loads. They do not melt even at extremely high temperatures and remain dimensionally stable even in the case of short circuiting. They also withstand extremely low temperatures.

These performance characteristics are also of particular benefit to the new cable generation of RADOX® EN 50306 300V and RADOX® TENUIS-TW 600V. With their thin-walled design, they require little space and therefore contribute to weight reduction. Thanks to their extreme robustness, these cables perform reliably, guarantee a long life and therefore minimise life-cycle costs. They also meet the strict environmental requirements of EN 50306 and all the fire safety specifications of EN 45545-2, DIN 5510-2, NFF 16-101 and NFPA 130.

A product family for worldwide applications

In addition to their extremely robust construction, the cables offer customers further advantages: customers can, with one single product family, serve countries with different fire protection requirements and a variety of applications. A new core design means that the cables can also be stripped even more easily and rapidly. This saves installation time and therefore cuts costs.

Core competence in development and production

The new products demonstrate once again HUBER+SUHNER's core competence. The company develops and manufactures single cores and cables based on plastic compounds specially developed for insulation and jackets. The company's continuous investment in machinery and a complete quality testing process - certified according to IRIS, ISO 9001 and ISO 14001 - guarantees the quality of the end product.
HUBER+SUHNER AG
HUBER+SUHNER, based in Switzerland, is a globally active developer and supplier of components and system solutions for electrical and optical connectivity. Through its production of cables, connectors and systems in the three key technologies of radio frequency, fiber optics and low frequency, the company serves three markets: Communications, Transportation and Industrial. Its products are set apart by their excellent performance, quality, reliability and durability, even under challenging conditions. HUBER+SUHNER has a global production network and provides local customer support via branch offices and representatives in over 60 countries. For more information on the company, visit www.hubersuhner.com.


Press releases you might also be interested in
Weitere Informationen zum Thema "Electrical Engineering":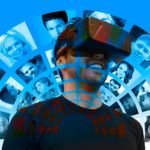 12 Augmented- und Virtual Reality-Start-ups
Start-ups sind in den ver­gan­ge­nen Jah­ren wie Pil­ze aus dem Bo­den ge­schos­sen – so auch im Be­reich Vir­tual oder Aug­men­ted Rea­li­ty. Nut­zer in vir­tu­el­le Wel­ten ver­set­zen oder ih­nen vir­tu­el­le Ele­men­te in die Rea­li­tät zu­spie­len, di­ent nicht nur dem En­ter­tain­ment. Viel­mehr kön­nen VR und AR Un­ter­neh­men da­bei hel­fen, Ar­beit­s­pro­zes­se zu opti­mie­ren. Wir zei­gen ei­ni­ge Bei­spie­le.
Weiterlesen