Suprasetter Range from Heidelberg Features even Higher Productivity and Greater Flexibility
Heidelberg

, (PresseBox) -
.
- Throughput speed increased to 38 plates per hour
- Even higher throughput and better quality printing results in combination with Saphira printing plates
- Customized punching systems
- New service functions

The Suprasetter range from Heidelberger Druckmaschinen AG (Heidelberg) has been a real hit with customers since it was launched at drupa 2004. Users are particularly impressed by the high quality, modular design and reliability of the system, which was developed exclusively by Heidelberg. In the run-up to this year's drupa, Heidelberg has taken its entire Suprasetter range to a new level, equipping all models with new and improved functions for greater productivity and flexibility. The fast response times enabled by Remote Services and the use of various Saphira printing plates make it possible to flexibly adapt the system to meet the requirements of the pressroom.

More powerful laser diodes for faster imaging speeds

Heidelberg has increased the power of its laser diodes by around 60 percent, which enables a much higher plate throughput per hour and shortens the imaging time for individual plate sets. In addition, Suprasetter models 74 and 105 are now available in three and four speed levels respectively, increasing after drupa to four and five levels with a maximum throughput of 38 plates an hour. The extended speed selection available with the new models represents a secure investment, as the Heidelberg service team can upgrade the Suprasetter on site.

Higher productivity with chemical-free or processless printing plates

These high speeds really come into their own with chemical-free or processless printing plates. Thanks to the higher imaging energy, these types of plates can be imaged far faster - by around 35 percent in the case of the Saphira Chemfree plate from Heidelberg, for example.

In addition to the Saphira printing plates, Heidelberg has now approved some 40 different printing plates for use in Suprasetter models.

Two resolution levels

Customers can choose between two imagesetter resolutions. Laser heads are available in resolutions of 2,540 dpi and 2,400 dpi, ensuring that the imagesetter is compatible with all customary workflow solutions.

Third generation Single Cassette Loader

Depending on the season and the region in which the machine is installed, climatic conditions are sometimes not ideal for easily removing the slip sheet from the printing plate. Consequently, Heidelberg is equipping all Suprasetter loaders with a new suction system to counteract this effect.

Customized plate punches for all punching systems

Press-specific punches are now available for all Suprasetter models. They are compatible with practically all products on the market and make inaccurate, manual punching for printing plates a thing of the past. This reduces makeready times for presses and avoids registration problems.

New service functions increase availability

Since the introduction of our web-based Remote Services, the availability of Suprasetter models has increased significantly thanks to a reduction in the number of site visits. The aim of intelligent service functions is to identify a fault even before there is a stoppage. For example, the new Suprasetter models inform operators that the coolant has to be replaced and warns them of wear on the punches or dirty suction filters before the press stops working. This makes it possible for customers to call Heidelberg Service in good time to request the service they require.

Additionally, the operator or prepress manager can set up the system so that they receive an e-mail or text message in case of a malfunction, allowing them to intervene immediately. This function is particularly useful if the print shop has to image plates overnight without supervision.

All functions are available now - worldwide.

"The Suprasetter series sets the standard for thermal CtP systems. It offers an excellent price-performance ratio, and the A-series models in particular enable smaller print shops to get a foothold on the CtP market. The fact that well in excess of 1,500 systems have been sold so far underscores the success of this series. We have thoroughly revised the series in the run-up to drupa 2008 and equipped the models with the latest technology to deliver additional customer benefits," explains Dr. Jürgen Rautert, Management Board Member for Engineering and Manufacturing at Heidelberg.
Press releases you might also be interested in
Weitere Informationen zum Thema "Produktionstechnik":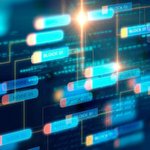 Blockchain wird 2018 das IoT revolutionieren
Nach Ein­schät­zung des eco-Ver­bands wird 2018 ein "ech­tes" Block­chain-Jahr. Die Zahl der kon­k­re­ten Bu­si­ness-An­wen­dun­gen wächst ste­tig. Neue Block­chain-Kon­zep­te wie Ethe­re­um oder Hy­per­led­ger Fa­bric sor­gen für mehr Per­for­man­ce und kom­men so dem In­ter­net der Din­ge (IoT) zu­gu­te.
Weiterlesen