Heidelberg Withdraws 3,322,658 Shares
Heidelberg

, (PresseBox) -
On March 30, 2007 the Management Board of Heidelberger Druckmaschinen AG (Heidelberg) decided to withdraw 3,322,658 no-par bearer shares (four percent of outstanding shares) by means of a simplified capital retirement process in compliance with the Stock Corporation Act, Section 71 para. 1 no. 8 sentence 6.

The Management Board was authorized accordingly by the Annual General Meetings of July 20, 2005 and July 20, 2006. The Supervisory Board agreed with this measure during its board meeting on March 30, 2007.

The company's capital stock now amounts to 204,103,795.20 Euro and is divided into 79,728,045 no-par bearer shares.

The current share buyback program will be continued unchanged up to a level of five percent. The shares purchased in this context will in part be used for employee share participation programs and/or for a further capital retirement.
Heidelberger Druckmaschinen AG
Die Heidelberger Druckmaschinen AG ist mit rund 24.200 Mitarbeitern in mehr als 170 Ländern weltweit führender Lösungsanbieter für die Printmedien-Industrie. Mit Hauptsitz in Heidelberg, Deutschland, bietet das Unternehmen Produkte von der Druckvorstufe über die unterschiedlichsten Druckverfahren bis hin zur Weiterverarbeitung. So entwickelt und fertigt die Heidelberg Gruppe Software, elektronische Prepress-Produkte, Bogenoffset-, Rollenoffset- und digitale Druckmaschinen sowie Weiterverarbeitungssysteme. Das Unternehmen hat bei weitem das größte Service- und Vertriebsnetz der Branche. Mit 18 internationalen Standorten und 250 Vertriebsniederlassungen werden 240.000 Kunden weltweit optimal betreut. Heidelberg generiert seinen Umsatz zu 85 Prozent durch eigene Vertriebsgesellschaften. Im Geschäftsjahr 2002/2003 erreichte Heidelberg einen Umsatz von rund 4,1 Milliarden Euro.
Press releases you might also be interested in
Weitere Informationen zum Thema "Produktionstechnik":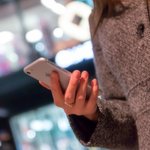 Wie die Digitalisierung 2018 den Handel beeinflusst
Schon jetzt sind Tech­no­lo­gi­en für neue Er­fah­run­gen und Ein­kauf­s­er­leb­nis­se im Ein­zel­han­del kei­ne Sci­en­ce-Fic­ti­on mehr. Händ­ler tun gut da­ran, sich 2018 auf die mo­der­ne Tech­nik und die ent­sp­re­chen­den Kun­den­be­dürf­nis­se ein­zu­s­tel­len.
Weiterlesen