A World First - Prinect Now Enables Full Postpress Integration in the Complete Print Shop Workflow
Automated workflow now possible across print shops' entire value-added chain / Prinect Postpress Manager is coming to drupa 2008
Heidelberg

, (PresseBox) -
At the upcoming drupa 2008 trade show, Heidelberger Druckmaschinen AG (Heidelberg) will be demonstrating how Prinect now enables postpress to be fully integrated into the complete print shop workflow. This marks the final part of the company's JDF-based (JDF = Job Definition Format) process integration, making Heidelberg the first supplier in the industry to integrate all a print shop's processes - from management and prepress to press and postpress - in a single end-to-end workflow. Prinect Postpress Manager is thus the logical addition to the Prinect Integration System and Prinect Pressroom Manager integration modules unveiled by Heidelberg at Ipex 2006.

"The incorporation of postpress in a complete integrated workflow for drupa 2008 will provide print shops with significant further potential for productivity gains. It will be possible to control print jobs automatically across a printshop's entire value-added chain, process them without wasting any unnecessary time, repeat them easily and carry out precise preliminary and actual costing. The scalability of the solutions allows customers to adapt their systems to their particular growth trajectory, and the modular design also safeguards their investment in the long term. This is exactly what our customers have been waiting for," states Dr. Jürgen Rautert, Director for Engineering and Manufacturing at Heidelberg, as he sums up the significant customer benefits of Prinect based end-to-end process integration.

Prinect Postpress Manager enables Heidelberg postpress equipment to be linked up online via a JDF interface, providing bidirectional data exchange with a print shop's management information system (MIS). The TH/KH series of folders, saddlestitchers from the Stitchmaster ST 350 model onwards, the Eurobind 4000 perfect binder and the Dymatrix/Diana die-cutters and folder gluers can all be linked online. This will also be possible for POLAR cutters at a subsequent stage. The Prinect Data Terminal facility allows the remaining Heidelberg postpress systems that cannot be linked up online and third-party equipment to be integrated in the Prinect workflow. This means that postpress too can benefit from fully automated central production data entry and comprehensive evaluation options such as actual costing of jobs.

Licensed users can obtain an overview of the status of a print job at the prepress, press and postpress stages at any Prinect workstation or "cockpit". What's more, machine operators are able to download job information such as customer data and details on paper, format, print run etc. online, directly onto the relevant machine. Once the job has been completed, the machine returns the analysis data (setup, startup and production times, for instance) directly to the MIS for actual costing.

Analyze Point - detailed evaluations of print jobs
As with the Prinect integration solutions for prepress and press, Analyze Point is a Prinect Postpress Manager option for on-screen display of the current status of all jobs and postpress machines. The machine status, the postpress speed, a variety of job and counter information, and details of the job currently loaded can all be displayed in graphic form. The module also compiles job reports that can be used to analyze the previous 15,000 jobs produced and display them graphically. This means that it is possible to show both the status and progress of the process.

Process integration with Prinect - the story so far
For a number of years now, Heidelberg has gradually been developing various Prinect components to visualize the complete integration of all a print shop's processes in an end-to-end workflow. The company recently introduced the Prinect Integration System at Ipex 2006 in Birmingham - a system for centralized JDF-based data management at print shops. Also unveiled in Birmingham, the Prinect Pressroom Manager is the world's first purely JDF-based pressroom system for controlling and managing all the different data required for print production. For some years now, it has been possible to integrate industry software into a JDF workflow using Prinect Prinance, and the same applies to prepress thanks to the Prinect Printready System. The introduction of the Prinect Postpress Manager now means that all the key areas of a print shop are integrated in an end-to-end workflow.
Heidelberger Druckmaschinen AG
Die Heidelberger Druckmaschinen AG ist mit rund 24.200 Mitarbeitern in mehr als 170 Ländern weltweit führender Lösungsanbieter für die Printmedien-Industrie. Mit Hauptsitz in Heidelberg, Deutschland, bietet das Unternehmen Produkte von der Druckvorstufe über die unterschiedlichsten Druckverfahren bis hin zur Weiterverarbeitung. So entwickelt und fertigt die Heidelberg Gruppe Software, elektronische Prepress-Produkte, Bogenoffset-, Rollenoffset- und digitale Druckmaschinen sowie Weiterverarbeitungssysteme. Das Unternehmen hat bei weitem das größte Service- und Vertriebsnetz der Branche. Mit 18 internationalen Standorten und 250 Vertriebsniederlassungen werden 240.000 Kunden weltweit optimal betreut. Heidelberg generiert seinen Umsatz zu 85 Prozent durch eigene Vertriebsgesellschaften. Im Geschäftsjahr 2002/2003 erreichte Heidelberg einen Umsatz von rund 4,1 Milliarden Euro.
Press releases you might also be interested in
Weitere Informationen zum Thema "Produktionstechnik":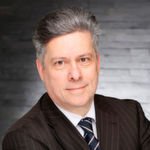 IoT Analytics vereint zwei Datenwelten
Die Kom­bi­na­ti­on von IoT- und Ge­schäfts­da­ten bie­tet ganz neue Ein­bli­cke in Ge­schäft­s­pro­zes­se. IoT-Ana­lytics-Ap­p­li­ka­tio­nen hel­fen, Un­ter­neh­men ef­fi­zi­en­ter zu steu­ern und neue Märk­te zu er­sch­lie­ßen.
Weiterlesen