News from Oerlikon Graziano
Oerlikon, a Suisse industrial holding, worldwide leader in high-tech solutions, at SAE 2008 World Congress April 14-17, 2008
Detroit

, (PresseBox) -
As customer needs change, and change comes very quickly in the automotive industry as we are all learning, the supplier base has to move to meet such changes, or simply fall by the wayside. Graziano Trasmissioni SpA is progressively spreading its presence further around the world, having plants long established in India, more recently in China, and a presence in North America through the acquisition of Fairfield Manufacturing Co. Inc.

The most recent plant to come on stream is Graziano Trasmissioni Czech s.r.o., in Cerveny Kostelec, Czech Republic.

New Manufacturing in Czech Republic
The company was established in February 2006 as a Czech company, and is a wholly owned subsidiary of Graziano Trasmissioni SpA. The main reason for the creation of this plant is offer our customers the benefits of a skilled but low cost labour force, as well as a location which can serve our customers in Europe, as well as those customers plants elsewhere in the world.

The first machining operations started in May 2006, and by October 2006, machining and heat treatment was fully operational, and the gear manufacturing plant was in production.

In November 2007, the first full assembly program was started for the production Torque Hub ® planetary gear drive assemblies for Fairfield Manufacturing Co. Inc., a sister company in USA.

In the meantime, Oerlikon Graziano had won two new contracts for the manufacture of automotive Power Transfer Units for 4WD cars, both of which were to be manufactured in the Cerveny Kostelec plant. Also in the second half of 2007, the installation and testing of these new assembly lines was completed, and the two PTUs recently started in production.

Today, the company has about 75,000 sq ft of manufacturing space (about 7,000 sqm), it employs 160 people, it covers all major gear making technologies (turning, hobbing, shaping, shaving using machining centres drilling and milling, vertical turning, gear grinding, face grinding, internal diameter grinding), heat treatment (carburizing, quenching loose, under press and on the plug, etc), and painting of the final assemblies.

Transmission and Driveline Controls Technology
Vocis Driveline Controls was formed in September 2006, in late 2006 Graziano Trasmissioni SpA became a major shareholder, and the development of the company over the last 18 months has been almost unprecedented, expanding from the original five people to reach 20 by the end of 2008. To house this continued growth, Vocis recently moved to a much larger new premises with further room for expansion. Secure workshop facilities are planned to be added for the site in 2009 allowing a central location for much of the company s business and the safe housing of customer test vehicles.

From its starting point specialising in DCT s/w and TCU design, Vocis can now offer hydraulic controls design and integration expertise, active axle control s/w, and as a result of the new MIRA membership, Vocis has test track facilities at its disposal.

Also, by May 2008 Vocis will have an on site garage and workshop within the well appointed K3 building at MIRA. This will allow Vocis and Oerlikon Graziano excellent 'on the doorstep facilities for customer programmes and its own development work. The immediate test track access and closely linked satellite office will allow Vocis engineers to make rapid progress in customer application programmes.

Current contracts are obviously confidential, but some notable achievements and programmes are:

- Very high performance 7 speed DCT application completed in only 2 months.
- B/C segment 7 speed DCT demonstrator application completed in only 3 months.
- In conjunction with Oerlikon Graziano, Vocis is responsible for the complete s/w design, development, application and calibration of a new Oerlikon Graziano designed 7 speed DCT for a new high performance sports car.
- In a second 7 speed DCT programme for a range of high performance sports cars, Vocis is working closely with Oerlikon Graziano the transmission designer, assisting with the effective integration of the hydraulic actuation system.
- Vocis is also working with Oerlikon Graziano on a new designed 7 speed AMT for a new high performance sports car, where Vocis is responsible for the complete s/w design, development, application and calibration.
- A major North American OEM has included Vocis in its own DCT s/w development team to supply a major element of the control s/w, fully integrated with its own in house activities.

A number of DCT demonstrator programmes have already been completed or are in progress where Vocis has been a key contributor. Typical Vocis involvement has included the full s/w supply and the provision of the TMS-20 TCU s to enable initial rig testing, and later in vehicle testing. Over 40 units have been manufactured and used to support a wide variety of customer projects. This unit allows the use of fixed point, production implementable s/w in an easy to package robust design. When used in conjunction with Vocis 'Siena based s/w, it avoids traditional, bulky and expensive 'rapid prototype development systems.

This TCU and Vocis 'Siena suite of s/w was developed on the first Vocis DCT demonstration/development vehicle (an Audi A3 3.2L equipped with the VW/Audi DSG transmission), and has been successfully used as the basis for all of these projects. This vehicle was completed in March 2007, after just 18 weeks of design, development, and application work.

This vehicle now successfully doubles as a platform for some aspects of customer programme software development. This capability is particularly useful where customer prototype transmission hardware is not yet available, thus saving valuable development time within the customer s programme.

For 2008, Vocis will introduce a revised TMS-20 featuring a mechanical design allowing greater flexibility in manufacturing volumes. In addition, multiple main and monitor processors have been catered for to allow OEMs to choose their preferred supplier.

A Volkswagen Golf equipped with the new DQ200 7 speed dry clutch DCT transmission will be used as the basis for a second DCT demonstrator/development programme for this new TCU. This will show the dry clutch and dry DCT control capability of Vocis and the application possibilities with this type of transmission.

A further new development for Vocis, in a joint project with Oerlikon Graziano, is a new eLSD (Electronically Limited Slip Differential) demonstrator/development vehicle programme. This programme will demonstrate the full experience of Vocis and Oerlikon Graziano in the field of active torque distribution systems, and the vehicle should be available for customer evaluation by mid 2008.

During 2007, Vocis has developed a close working relationship with hofer mechatronic GmbH, a large and well respected German specialist transmission and driveline consultancy. This relationship has resulted in a number of joint projects, with more planned.

Vocis is also working with Antonov plc, a specialist transmission design and development company. A major Antonov project is the new TX6 six speed automatic transmission which operates without a torque converter, and a joint venture is under way for manufacture in China. Vocis is the key supplier of all s/w and TCU s for this transmission during this prototype phase. This is currently in the initial prototype rig test evaluation phase, and several development vehicles are currently being prepared to accept these first units for further testing and customer development programmes.

Oerlikon Graziano Product Policy
The automotive business of Oerlikon Graziano is being concentrated in specialist applications, principally in the areas of:

- High Performance Manual Transmissions - the company is best known for the design and manufacture of transaxles for virtually all of the world s top sports and GT cars
- Advanced technology products, such as Dual Clutch Transmissions for high performance cars
- Controls technology through Vocis for Oerlikon Graziano transmissions as well as for our customers own drivelines
- 4WD/AWD medium-high volume products - this is a newer departure expanding further on the gear design and manufacturing expertise
- Niche markets, such as electric and hybrid vehicles

Product on display:
- AWD 6 speed mid-engine manual and AMT transaxles for AUDI R8
- 6 speed rear manual transaxle for ASTON MARTIN DB9, V8 VANTAGE and DBS
- 6 speed rear AMT transaxle for ALFA ROMEO 8C, with the Electro Hydraulic Actuation System by Magneti Marelli
- Rear limited slip differential module for MASERATI Quattroporte and GranTurismo
- Electric gearbox for Th!nk city (Norway) zero emission vehicle
- Power transfer unit for a global platform mid size AWD passenger car
-, Automated manual transmission with control system by Oerlikon Graziano
- GT-ME1 : transaxle for high performance cars
- Vocis TMS-20 Mk3 Transmission Control Unit
- Antonov TX-6 primary valve block
- DCT gear actuation assembly (provided by hofer mechatronic GmbH)
- Mechatronic module (provided by hofer mechatronich GmbH)

COME VISIT US AT SAE 2008 CONGRESS - BOOTH 2113
GRAZIANO Trasmissioni SpA
Oerlikon (SWX: OERL) is among the world's most successful industrial high-tech companies focusing on machine and systems engineering. Oerlikon stands for leading industrial solutions and cutting-edge technologies in textile production, thin film coating, drive systems, precision and vacuum technology. As a company with Swiss roots and a 100-year tradition with CHF 5.6 billion in sales in 2007, nearly 20,000 employees at 170 locations in 35 countries, Oerlikon has evolved into a global player today. The company is ranked first or second in each of its respective markets.
Press releases you might also be interested in
Weitere Informationen zum Thema "Produktionstechnik":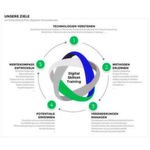 Datavard und +Rasmussen gründen Joint Venture
Das Soft­wa­re- und Be­ra­tungs­un­ter­neh­men Da­ta­vard und das Be­ra­tungs­un­ter­neh­men +Ras­mus­sen ha­ben ein Jo­int Ven­tu­re un­ter dem Na­men In­no­vard GmbH ge­grün­det.
Weiterlesen