Gold Leveling Guides has announced Warcraft Dugi Dungeon Guide v4.2.08
Warcraft Dugi Dungeon Guide v4.2.08 - Games & Entertainment / Online Gaming Software
El Paso

, (PresseBox) -
UltimateWoWGuide has produced the ULTIMATE in-game guide for hungry World of Warcraft players that desperately want to reach the highest level and make lots of gold. It guides you through dungeons to lvl 80. Dugi Dungeon Guide works inside the game, to constantly tell the player what to do, step-by-step. Get more gold, more experience per hour gained and best items for power leveling with Dugi's 1-85 Horde Alliance Dungeon Guide.

Dugi's Horde Alliance WoW Dungeon Leveling Guide Features:

- 100% In-Game Horde and Alliance WoW Dungeon Leveling Guide

Our guide uses the fastest leveling path to take you from level 1 - 85 using the dungeon finder. Levels 1-16 take you on a normal solo questing path to get you setup and ready to begin your first dungeon.

After level 16 the guide is separated by different dungeons with pre-requisite quests for each dungeon. The combination of completing these quests along with the dungeons enables you to level up the fastest way possible and also gives you maximum experience and rewards.

- Detailed In-Game Dungeon Maps

Blizzard doesn't include any dungeon maps for Classic and The Burning Crusade dungeons. So we have created them for you! Each detailed map includes hints, quest locations and boss locations.

- Easy Quest Skipping Feature (ideal for Recruit-a-Friend and Heirloom)

- This feature is a combination of our 'Chain Quest Linking', 'Quest Level Detection' and 'Color Coding' feature.

- Automatic Quest History Tracking

Latest technology allows us to track your character's quest history and automatically tick all the quests that your character has already done. So the guide will NEVER ask you to complete a quest that you've already done.

- Automatic Step Detection

- Easy Quest Item Feature

- Automatic Waypoints

- Detailed Tooltip Description

- Automatic Class Quest Detection

BONUS: In-Game WoW Leveling Talent Guide! $17 Value FREE
BONUS: 10 Class Gear Guide! $37 Value FREE

Pricing and Availability

Warcraft Dugi Dungeon Guide v4.2.08 runs under WinXP,WinVista,WinVista x64,Win7 x32,Win7 x64,Win2000,WinOther,Other,Win98 and is available for $37.00 (US). Licensed users are entitled to the fully-functional copy of the software.

Further information on the product, as well as its free evaluation copy is available from http://dungeonguidedugi.goldlevelingguide.com. The software comes with an installer and uninstaller for easy handling.

Product page link: http://dungeonguidedugi.goldlevelingguide.com
Download link: http://dungeonguidedugi.goldlevelingguide.com/download/dungeonguidedugi_guide_portal.exe (2.05 Mb)
PAD File: http://dungeonguidedugi.goldlevelingguide.com/dungeonguidedugi.xml
Company website: http://www.goldlevelingguide.com
Gold Leveling Guides
Gold Leveling Guides comes from El Paso, United States of America. The company is proud to be a member of the following organisations: ShareIt (http://www.shareit.com/ - 200079035).

For further information about Gold Leveling Guides visit http://www.goldlevelingguide.com. You will also find all contact details as well as a profil there.
Press releases you might also be interested in
Weitere Informationen zum Thema "Software":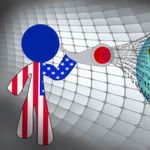 Supreme Court stellt Microsoft-Verfahren ein
Cloud Act, zwei­ter Teil: Das Ver­fah­ren ge­gen Mi­cro­soft zur Her­aus­ga­be von in Ir­land ge­spei­cher­ten Da­ten ist letz­te Wo­che vom Obers­ten Ge­richts­hof der Ve­r­ei­nig­ten Staa­ten ein­ge­s­tellt wor­den. Was sich zu­nächst po­si­tiv an­hört, könn­te weit­rei­chen­de Aus­wir­kun­gen auf das in­ter­na­tio­na­le Cloud Bu­si­ness ha­ben - Stich­wort Da­ten­schutz.
Weiterlesen