Hearst Magazines Selects GMG ColorProof Certified Color Proofing System
New software enables publisher to dial in accurately and consistently to any color target, saving time and money on production and printer makereadies
Hingham, MA USA

, (PresseBox) -
GMG Americas, the US office of Germany-based GMG, supplier of high-end color management and proofing solutions, has announced that Hearst Magazines, Manhattan, a unit of Hearst Corporation, has installed GMG's award-winning ColorProof proofing solution to boost the accuracy and consistency of its color proofing workflow for editorial pages.

Most of Hearst's 19 U.S. magazines (including Cosmopolitan, Esquire, Harper's BAZAAR, O, House Beautiful, Town & Country and others) have their own production departments, as well as a digital imaging specialist who performs color corrections and scanning. Page layouts and internal proofs are also performed by these magazines. Completed pages are sent to Hearst's central prepress department, where they are trapped, preflighted, double-checked, reproofed using GMG ColorProof, and sent to the printer.

GMG ColorProof, a color management software system, provides the most accurate way of calibrating digital inkjet proofing engines to produce digital contract color proofs, precisely matched to the printing press. It contains a variety of professional tools and output modules for a wide range of output devices and can be calibrated against all standard color charts using a spectrophotometer. GMG ColorProof supports all currently available spot color systems, including the recent Pantone Goe, and is compatible with standard ICC profiles, which can be combined with GMG device link profiles.

Internal Consistency, Reduced Cycle Time The need for consistency was the primary reason Hearst sought a new color management and proofing solution. Because the company operates no less than 26 individual proofing systems, "Trying to get everyone on the same page was important," says Michael Patrissi, Color & Quality Assurance Analyst, who reports that the magazines are happier with what they're getting on the proof because they now have the reasonable expectation of a good match when they go to press. "Since we have implemented GMG ColorProof, the magazines have the confidence that when they send us a file, it will look the same when we're finished with it. The proofs we produce have the same color match as the proofs they have produced using their own GMG ColorProof systems."

External Consistency

Like most publishers, Hearst agrees with its printers to set up to one particular color standard - normally SWOP - in order to ensure a good match between proof and press. With GMG ColorProof, Hearst is consistently able to prove how accurately it can supply proofs to that standard. Affirms Patrissi, "As long as the printer does the same, we end up with good results."

Armed with an accurate SWOP proof, Hearst's multi-plant printers can now work more efficiently and accurately on press with a minimum of tweaking. Prior to the installation, says Patrissi, "feedback from our printers was that although our proof-to-press accuracy was good, in certain areas of the color gamut it could have been better." Post-installation, he confirms, "Our printers have commented how they can achieve a closer match to our proofs, resulting in faster makereadies. We can stand behind what we send out now because GMG ColorProof is able to verify a closer match to any particular color target."

Out of the Box Accuracy, A Stock Question The goal of any color proofing system is to achieve a perfect match between proof and press. In reality, however, that perfection is elusive, and users of most systems typically expect to perform fine color adjustments to compensate for a less-than-accurate match. With that expectation in mind, Hearst was pleasantly surprised to find that GMG ColorProof demonstrated an ability to achieve most basic Pantone colors "straight out of the box," Patrissi says. "We didn't anticipate that when we brought it in. We expected to do a little tweaking, then found we didn't have to." Hearst's move to GMG ColorProof also has enabled the company to profile and output on different types of stocks, expanding their in-house capabilities with newsprint, poster and photographic media.

Hearst's knowledgeable prepress team installed the GMG ColorProof software itself, and then trained the imaging specialists to calibrate the systems. With standard profiles, users of GMG ColorProof need run only a single printer calibration process, while the redesigned user interface makes navigating in GMG ColorProof more intuitive, enabling users to get up to speed more quickly. Patrissi agrees: "The interface makes it fast and convenient to administer and calibrate our machines. Once the target is achieved, only a routine calibration is necessary."

Hearst's experience demonstrates that GMG ColorProof meets all contract proofing requirements, including color accuracy and repeatability, even in the most demanding environments. "Of the systems we evaluated, GMG ColorProof was one of the best solutions for achieving a very accurate match to any target," Patrissi says. "It's customizable in the sense that you can take SWOP or GRACoL or anything else and match to it. If you're looking for day-to-day repeatability, GMG ColorProof is an excellent tool."
GMG GmbH & Co. KG
Die Firma, 1984 mit Sitz in Tübingen gegründet, ist ein Softwareunternehmen mit einem weltweiten Vertriebsnetz und eigenen Niederlassungen in Großbritannien, Spanien, Frankreich, Benelux, Nordic den USA und Asien. Das Unternehmen hat sich auf das High-end Farbmanagement für die gesamte Druckindustrie spezialisiert. Heute sind über 8.000 Systeme im ganzen Spektrum der Industrie, von Werbeagenturen, Druckvorstufenfirmen und Offsetdruckereien bis hin zu internationalen Tiefdruckereien, im Einsatz.. Das GMG ColorProof System ist zum defacto Standard für die große Tiefdruckindustrie Europas geworden.

Über die GMG Produktfamilie: GMG ColorProof, eine Colormanagement Software, wird den höchsten Qualitätsansprüchen an farbverbindliche Kontraktproofs auf den unterschiedlichsten Inkjet Ausgabegeräten gerecht. GMG DotProof® dient zur Herstellung farbverbindlicher Rasterproofs unter Verwendung der Original-Bitmapdaten. Auf die Anforderungen der Verpackungsindustrie zugeschnitten ist GMG FlexoProof, das u.a. spezielle Datenformate unterstützt und eine vollständige Pantone® Sonderfarbenlibrary beinhaltet. GMG ColorServer ist eine Lösung für automatische Farbraumtransformationen - CMYK-to-CMYK, RGB-to-CMYK und RGB-to-RGB - um Workflows effizienter zu gestalten. GMG InkOptimizer sorgt automatisiert für eine signifikante Buntfarbenreduktion im Druck und damit erheblichen Kosteneinsparungen. GMG ProofControl ist die ideale Lösung für die sekundenschnelle, verbindliche Verifizierung von Proofs. GMG Media umfasst eine Bandbreite von Proofingmedien für die gängigsten Drucker. GMG PrintControl ist eine Software, um den Druckprozess von Anfang bis Ende zu standardisieren. GMG RapidCheck ist eine Prüfsoftware, die es erlaubt, mit wenigen Mausklicks die Einhaltung der Druckprozessnormen zu kontrollieren. Die Medien werden entsprechend den hohen Anforderungen gefertigt, die an farbkritische Anwendungen gestellt werden. Die Medien sind in unterschiedlichen Formaten verfügbar.

© 2008 GMG GmbH & Co. KG. GMG, das GMG-Logo und bestimmte Produktbezeichnungen sind eingetragene Warenzeichen oder Warenzeichen der GMG GmbH & Co. KG. Alle anderen Bezeichnungen und Produkte sind eingetragene Warenzeichen oder Warenzeichen der jeweiligen Firma. Änderungen technischer und sonstiger Art vorbehalten.

Weitere Informationen erhalten Sie unter www.gmgcolor.com.
Press releases you might also be interested in
Weitere Informationen zum Thema "Software":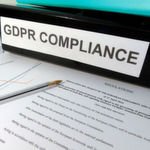 DSGVO-Guide: Welche Bereiche sind eigentlich betroffen?
Be­vor Un­ter­neh­men fest­s­tel­len kön­nen, wo sie ei­gent­lich bei der Um­set­zung der Da­ten­schutz-Grund­ver­ord­nung (DSG­VO / GD­PR) ste­hen, müs­sen sie wis­sen, wel­che Be­rei­che im Un­ter­neh­men da­von über­haupt be­trof­fen sind. Die­ser Gui­de nennt die wich­tigs­ten Punk­te.
Weiterlesen