GMG to present solutions for large-format printing at FESPA 2010
Tuebingen

, (PresseBox) -
GMG, developer and supplier of highend color management and proofing solutions, will be presenting software solutions for largeformat printing at the exhibition booths of its technology partners HP (Hall B2, 120), Mimaki (Hall B2, 270) and Roland (Hall B2, 340) during FESPA 2010.

The latest software solutions from GMG enable businesses involved in largeformat printing to simply and efficiently meet the growing quality demands of their customers. GMG will present the extensive functions of the new GMG SmartProfiler software application, which printers can use to create their own color profiles and printer calibrations for largeformat printing systems. This significantly improves not only a company's production reliability and productivity, but also the color quality of the products.

GMG SmartProfiler is an additional option for GMG ColorServer, the central color management solution. Thanks to perfect execution of all necessary color conversions, GMG ColorServer ensures maximum color accuracy, repeatability, and consistent color results on any printing system. The result is colors that match those of print media produced by conventional methods, such as offset printing, as well as an identical color impression on multiple largeformat printers of the same or a similar type.

At the HP booth, visitors to the exhibition will be able to see the GMG ColorServer/SmartProfiler color management solutions in action for creating profiles and calibrating HP Scitex largeformat printers, for example.

At the Mimaki booth, GMG will be showing how coloraccurate packaging proofs and packaging mockups can be produced in top quality. The combination of GMG ColorServer/GMG SmartProfiler color management software and the UJF-706 UV inkjet printers from Mimaki permits digital proofing on original substrates, as well as the production of absolutely coloraccurate packaging mockups. White and varnish are supported in this context. The GMG/Mimaki solution is suitable for virtually any substrate.

The GMG solution for the UJF-3042 A3 flatbed printer from Mimaki with UVcuring inks will also be on display for the first time.

GMG ColorServer and SmartProfiler are likewise available for all largeformat printers from Roland. In particular, the joint solution in conjunction with the Roland VersaUV LEC-330 printer will be presented at the Roland exhibition booth during this year's FESPA. Users can expect maximum color accuracy, reproducibility, and color consistency in such special packaging applications as the production of coloraccurate mockups from original substrates, as well as proofing applications for the packaging market. Among other things, the output material can be printed with spot varnishing and white ink, as well as cut and scored.

"Following our resoundingly successful presentation at IPEX, we will now also be demonstrating at FESPA that the wide range of GMG solutions can readily be integrated in numerous applications," says Paul Willems, Managing Director of GMG GmbH & Co. KG. "Particularly in largeformat printing, color management with GMG ColorServer and SmartProfiler is a highly convincing solution, thanks to its versatility, flexibility and, on the bottom line, outstanding quality."
GMG GmbH & Co. KG
The software company founded in 1984 and located in Tuebingen, near Stuttgart, Germany, has a worldwide distribution network with local presence in France, Spain, Benelux, Nordic, the UK, Asia and the Americas. GMG has specialized in highend color management for the entire graphic arts industry. Today, more than 10,000 systems have been sold across the industry spectrum from ad agencies, prepress houses and offset printers to newspapers, flexo converters and international gravure printing plants. In fact, the GMG ColorProof system has become the defacto standard of Europe's extensive gravure printing industry.

About the GMG family of products: GMG ColorProof, a color management software system, provides the most accurate way of calibrating digital inkjet proofing engines to produce digital contract color proofs, precisely matched to the printing press. GMG DotProof® enables users to generate contract quality halftone proofs, using the original bitmap data of the output RIP. Specifically tailored to the needs of the packaging industry is GMG FlexoProof, which supports specific flexo file formats and includes a complete Pantone® spot color library, along with other functions. GMG ColorServer is a tool for automatic color conversions - CMYKto-CMYK, RGBto-CMYK and RGBto-RGB - for more efficient workflows. The GMG SmartProfiler wizard allows the profiling and calibration of different output devices, such as digital presses or large format systems, easily and quickly. GMG InkOptimizer automatically reduces chromatic colors, thus providing cost savings by reducing unnecessary ink usage, along with better print stability on press. GMG ProofControl is the ideal solution for instant, coloraccurate verification of proofs. GMG PrintControl is one single software for standardizing the press from start to finish. GMG Media is a range of proofingspecific papers and films for the most popular inkjet printers. They are manufactured to high tolerances for color critical applications, available in a range of sizes.

© 2010 GMG GmbH & Co. KG. The GMG product names mentioned in this document are trademarks or service marks of GMG GmbH & Co. KG and may be registered in certain jurisdictions. Other company, brand, product and service names are for identification purposes only and may be trademarks or registered trademarks of their respective holders. Data is subject to change without notice.

For more information see www.gmgcolor.com


Press releases you might also be interested in
Weitere Informationen zum Thema "Software":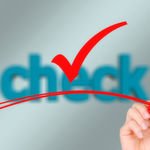 Box bietet neue Services rund um Compliance und DSGVO an
Die Frist bis zum In­kraft­t­re­ten der neu­en eu­ro­päi­schen Da­ten­schutz-Grund­ver­ord­nung (DSG­VO) rückt im­mer näh­er und die meis­ten Un­ter­neh­men sind von den neu­en Richt­li­ni­en be­trof­fen. Box kün­digt nun zwei neue Ser­vices an, um sei­ne Kun­den auf die DSG­VO im Mai vor­zu­be­rei­ten.
Weiterlesen