GMG strengthens its technological leadership withColorProof o5
The Proof Standard technology of GMG and a completely new user interface make proofing easier and more reliable than ever
Tübingen

, (PresseBox) -
GMG, supplier of high-end color management and proofing solutions, announced today that GMG ColorProof o5 is immediately available through its channel partners. GMG ColorProof o5 is a completely revised version of the company's highly successful and multiple award winning proofing software GMG ColorProof o4. Among industry experts, it is well-known for the provision of best possible quality and color accuracy when producing contract proofs. The brand-new Proof Standard technology implemented in GMG ColorProof o5 ensures maximum production reliability and opens up numerous opportunities to save costs. The completely new user interface has made proofing easier than ever.

SIMPLE, INTUITIVE USER INTERFACE

75% of the typical tasks can now be directly handled when files are selected for proofing. The Workflow overview provides a graphic representation of the complete system, including hotfolders, associated workflows and printers, so that the user can immediately access parameter settings when necessary and check system utilization. Every job is displayed on the user interface, making it instantly possible to see whether an image is missing or an existing image needs to be rotated, resized or positioned differently on the print form.

TOTAL QUALITY ASSURANCE THANKS TO THE PROOF STANDARD TECHNOLOGY AND CALIBRATION SETS

The predefined GMG Proof Standards and the calibration sets enhance production reliability and cost savings. The user now only has to select the appropriate Proof Standard. The rest is handled automatically by GMG ColorProof o5. A Proof Standard defines all parameters necessary for correct, color accurate proofs:
- the printing standard to be simulated (ISO, SWOP, in-house standard, etc.),
- the corresponding GMG color profile (MX4) or ICC profile,
- the medium used for proofing,
- the printer used for printing,
- the calibration set used.

The calibration sets include among other things all calibration files (MX3) for the different measuring instruments, necessary printer settings, quality criteria and tolerances for printer calibration.

The software selects automatically the profile and calibration for a certain printer including the appropriate paper. If the parameters do not match the actual settings, the job is automatically stopped for checking. Therefore, possible sources of error, such as incorrect printing settings, calibration files or color profiles, are reduced dramatically. Costs caused by misprints are avoided.

REMOTE PROOFING

Complete proofing jobs, including all settings and the respective Proof Standard, can be exported and imported. The same results can now be achieved at both the creator's end and the remote site without any major effort.

SOFTPROOFING

GMG ColorProof o5 can provide monitor-based viewing of jobs in soft proof quality, with a correctly calibrated and profiled monitor.

LOAD BALANCING

If required, GMG ColorProof o5 automatically distributes the proofing jobs among all available printers in order to optimally utilize their capacity and maximize productivity.

FILTER RULES FOR AUTOMATED PRODUCTION

Filter rules enable various workflows with different processing steps to be assigned to one hotfolder. The user can put all files in one single hotfolder - GMG ColorProof o5 automatically handles the correct further processing.

OPTIMIZED COMBINED FORM FUNCTION

Various proofing jobs using different color profiles can now be output on one proofing medium.

GMG DOTPROOF AND GMG FLEXOPROOF

The new user interface and the ergonomic improvements of GMG ColorProof o5 are correspondingly implemented in GMG DotProof and GMG FlexoProof. More information about GMG ColorProof o5 is available at www.gmgcolor.com.

"We are proud that GMG ColorProof has earned a reputation for delivering exceptional color accuracy. And with its outstanding performance, GMG ColorProof o5 will continue to serve its traditional markets of repro and prepress businesses, print shops, agencies and publishing houses. However, with its simple user interface and the introduction of automatically installed Proof Standards, GMG expects increasing interest among print buyers, creative workers and photographers," says Robert Weihing, CEO of GMG GmbH & Co. KG.
GMG GmbH & Co. KG
About GMG: The software company founded in 1984 and located in Tuebingen, near Stuttgart, Germany, has a worldwide distribution network with local presence in France, Spain, Benelux, Nordic, the UK, Asia and the Americas. GMG has specialized in high-end color management for the entire graphic arts industry. Today, more than 9,000 systems have been sold across the industry spectrum from ad agencies, prepress houses and offset printers to newspapers, flexo converters and international gravure printing plants. In fact, the GMG ColorProof system has become the de-facto standard of Europe's extensive gravure printing industry.

About the GMG family of products: GMG ColorProof, a color management software system, provides the most accurate way of calibrating digital inkjet proofing engines to produce digital contract color proofs, precisely matched to the printing press. GMG DotProof® enables users to generate contract quality halftone proofs, using the original bitmap data of the output RIP. Specifically tailored to the needs of the packaging industry is GMG FlexoProof, which supports specific flexo file formats and includes a complete Pantone® spot color library, along with other functions. GMG ColorServer is a tool for automatic color conversions - CMYK-to-CMYK, RGB-to-CMYK and RGB-to-RGB - for more efficient workflows. GMG InkOptimizer automatically reduces chromatic colors, thus providing cost savings by reducing unnecessary ink usage, along with better print stability on press. GMG ProofControl is the ideal solution for instant, color-accurate verification of proofs. GMG PrintControl is one single software for standardizing the press from start to finish. GMG RapidCheck is a verification tool to control the printing process at a click of the mouse. GMG Media is a range of proofing-specific papers and films for the most popular inkjet printers. They are manufactured to high tolerances for color critical applications, available in a range of sizes.

© 2009 GMG GmbH & Co. KG. The GMG product names mentioned in this document are trademarks or service marks of GMG GmbH & Co. KG and may be registered in certain jurisdictions. Other company, brand, product and service names are for identification purposes only and may be trademarks or registered trademarks of their respective holders. Data is subject to change without notice.

For more information see www.gmgcolor.com

Press releases you might also be interested in
Weitere Informationen zum Thema "Software":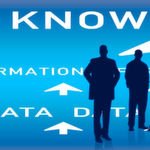 Was ist JSON?
Bei JSON (Ja­va­Script Ob­ject No­ta­ti­on) han­delt es sich um ein Text­for­mat zum Aus­tausch von Da­ten. Es ist ein­fach zu er­ler­nen und zu le­sen. JSON ba­siert auf der Ja­va­Script-Spra­che. Das For­mat kon­kur­riert beim Aus­tausch struk­tu­rier­ter Da­ten mit XML, be­sitzt aber we­sent­lich we­ni­ger Mög­lich­kei­ten.
Weiterlesen