GMG opts for the original Adobe interpreter in its software products for the first time
Tübingen

, (PresseBox) -
GMG, supplier of high-end color management and proofing solutions, today announced that its ColorProof version 4.5.2 will incorporate new RIP interpreter technology based on the latest Adobe® PDF Print Engine technology.

PDF has been accepted as the de facto standard for dependable and more secure electronic information exchange in the graphic arts industry. Adobe Acrobat is the leading software for streamlining creative workflows and managing PDF files. Implementation of the Adobe PDF Print Engine technology in GMG ColorProof now guarantees 100% compatibility with Adobe Acrobat® software and Adobe Creative Suite® versions 2 and 3. For GMG users, this means that GMG ColorProof produces precisely the same results as displayed in Adobe Acrobat.

Additional benefits include enhanced font handling with fewer errors, optimized transparency handling and qualitatively better support of PDF and PDX files. Further, new PDF specifications can be implemented much faster than in previous versions.

In addition to integrating Adobe PDF Print Engine technology, GMG ColorProof 4.5.2 also features other new functions, such as:

- Halftone proof support of the HP Z 6100
- The high-quality mode of the Epson 4880, 7880 and 9880 with smoother appearance, e.g. for photo prints
- High-speed printing for form proofs, likewise for the Epson 4880, 7880 and 9880
- 16-bit support for data import

Version 4.5.2 is available free of charge to users of GMG ColorProof 4.5 and customers with a service agreement. Owners of an older version can purchase the update from authorized GMG dealers.

Adobe PDF Print Engine technology will be integrated not only in GMG ColorProof, but also in GMG DotProof, GMG FlexoProof, GMG ColorServer, and GMG InkOptimizer. The new versions will be available starting in March.

"GMG is dedicated to supporting standards. Since Adobe is the RIP standard in the graphic arts industry, it was only logical for GMG to go for this standard in its software as well. This enables us to guarantee the support of complex workflows," says Jawdatt Mawassii, Vice President Business Development and Strategy of GMG GmbH & Co. KG.

"Adobe is pleased that GMG has adopted the Adobe PDF Print Engine technology at the heart of its software," said Raman Nagpal, director for product management and engineering, Print Technologies at Adobe. "GMG is growing rapidly in the proofing sector and Adobe s technology is helping them to address market segments such as gravure printing, packaging and flexo."
GMG GmbH & Co. KG
Die Firma, 1984 mit Sitz in Tübingen gegründet, ist ein Softwareunternehmen mit einem weltweiten Vertriebsnetz und eigenen Niederlassungen in Großbritannien, Spanien, Frankreich, Benelux, Nordic den USA und Asien. Das Unternehmen hat sich auf das High-end Farbmanagement für die gesamte Druckindustrie spezialisiert. Heute sind über 8.000 Systeme im ganzen Spektrum der Industrie, von Werbeagenturen, Druckvorstufenfirmen und Offsetdruckereien bis hin zu internationalen Tiefdruckereien, im Einsatz.. Das GMG ColorProof System ist zum defacto Standard für die große Tiefdruckindustrie Europas geworden.

Über die GMG Produktfamilie: GMG ColorProof, eine Colormanagement Software, wird den höchsten Qualitätsansprüchen an farbverbindliche Kontraktproofs auf den unterschiedlichsten Inkjet Ausgabegeräten gerecht. GMG DotProof® dient zur Herstellung farbverbindlicher Rasterproofs unter Verwendung der Original-Bitmapdaten. Auf die Anforderungen der Verpackungsindustrie zugeschnitten ist GMG FlexoProof, das u.a. spezielle Datenformate unterstützt und eine vollständige Pantone® Sonderfarbenlibrary beinhaltet. GMG ColorServer ist eine Lösung für automatische Farbraumtransformationen - CMYK-to-CMYK, RGB-to-CMYK und RGB-to-RGB - um Workflows effizienter zu gestalten. GMG InkOptimizer sorgt automatisiert für eine signifikante Buntfarbenreduktion im Druck und damit erheblichen Kosteneinsparungen. GMG ProofControl ist die ideale Lösung für die sekundenschnelle, verbindliche Verifizierung von Proofs. GMG Media umfasst eine Bandbreite von Proofingmedien für die gängigsten Drucker. GMG PrintControl ist eine Software, um den Druckprozess von Anfang bis Ende zu standardisieren. GMG RapidCheck ist eine Prüfsoftware, die es erlaubt, mit wenigen Mausklicks die Einhaltung der Druckprozessnormen zu kontrollieren. Die Medien werden entsprechend den hohen Anforderungen gefertigt, die an farbkritische Anwendungen gestellt werden. Die Medien sind in unterschiedlichen Formaten verfügbar.

© 2008 GMG GmbH & Co. KG. GMG, das GMG-Logo und bestimmte Produktbezeichnungen sind eingetragene Warenzeichen oder Warenzeichen der GMG GmbH & Co. KG. Alle anderen Bezeichnungen und Produkte sind eingetragene Warenzeichen oder Warenzeichen der jeweiligen Firma. Änderungen technischer und sonstiger Art vorbehalten.

Weitere Informationen erhalten Sie unter www.gmgcolor.com.
Press releases you might also be interested in
Weitere Informationen zum Thema "Software":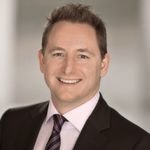 Sophos: MSPs sind langfristig profitabler als Reseller
Zu den An­bie­tern, die Ma­na­ged Se­cu­ri­ty Ser­vices kon­se­qu­ent pro­pa­gie­ren, zählt So­phos. Mi­cha­el Gutsch, MSP Chan­nel Ac­co­unt Exe­cu­ti­ve bei dem Her­s­tel­ler, er­läu­tert den Nut­zen des Kon­zepts. So­phos tritt beim HSP Sum­mit 2018 als Pre­mi­um-Spon­sor auf.
Weiterlesen