GMG announces the commercial availability of OpenColor: the most accurate way to predict spot colour print simulations
Spectral-based technology, years in the making, creates high-quality multicolour profiles simulating the printing behaviour of diverse printing variables-without the need of 'proprietary chart based' press fingerprinting
Tübingen

, (PresseBox) -
GMG, a leading developer and supplier of high-end colour management software solutions, announces the commercial launch of GMG OpenColor, a software system that offers precise and predicable spot colour simulation-and with less effort than other systems.

While producing accurate colour proofs for most print applications is a relatively easy process -particularly when using GMG ColorProof-creating accurate proofs for packaging is still quite difficult. Package printers are increasing use of multicolour printing. Yet, standardisation does not exist because spot colours and custom ink sets with more than four colours are typically used, along with a wide range of print processes and substrates. Many times, these sets are comprised of solely spot colours, without CMYK. In addition, brand owners expect tight colour tolerances and reliable results for their brand colours, which require a good understanding of overprinting-the behaviour of inks when printed on top of each other. And, offset doesn't overprint like gravure-ink film thickness and trapping properties are very different. Thus, printing and packaging companies spend an extraordinary amount of time fingerprinting their presses for all possible job variations, which includes a wide range of substrates, from paper to foils. This process is expensive, cumbersome and unreliable.

"Everyone in the packaging supply chain, from brand owners to design firms to package printers are dealing with a wide range of printing challenges," observes Victor Asseiceiro, Director Business Unit Packaging. "They have to work with a wide variety of printing conditions with alternating numbers of colours, including CMYK and spots. GMG OpenColor offers an easy-to-use proofing solution. Brand owners have very high colour accuracy expectations, no matter where something is printed. GMG OpenColor is designed to address this complex and error prone problem in package production."

GMG OpenColor offers precise and predicable spot colour simulation and overprinting behavior or colour interplay. It creates high-quality multicolour profiles simulating the printing behaviour of diverse printing technologies and media types-if necessary, without use of 'proprietary chart based' press fingerprinting. Its unique, spectral-based colour model results in better colours simulations than any other proofing solution available.

New spectral modeling algorithms are coupled with spectral ink measurements that analyze spectral properties of each ink colour, as well as the substrate's colourimetric properties. The measurement information is applied to a specific printing process (flexo, offset, gravure). Then process specific information is added (ink rotation, trapping, screening, etc.), and the final press condition is simulated. The process of profile creation is reduced from days to minutes, without expert knowledge. And, if needed, additional accuracy can be attained by taking additional overprint readings to meet the quality requirements of the customer.

GMG OpenColor offers significant timesavings and predictable print results. With GMG OpenColor, one single proof can accurately simulate all colours of the design. This reduces the complexity and the number of proofs. It subsequently simplifies the colour communication process between the partners in the supply chain. Colour matching at press is easier and it eliminates test runs at the press and improves customer satisfaction due to predictable results and saves costs.

Different versions of GMG OpenColor to choose from

OpenColor comes with options for different printing technologies, including offset, flexo, or gravure. Each option contains its own specific profile creation algorithm. While selection of one printing technology is required, it is possible to license all options.

GMG OpenColor is available in both a Basic or Plus version. The Plus version offers additional features for even greater quality to meet process control demands. These include:
- Use of the Create Profile Wizard for full control of the profiling process
- The ability to manually edit profiles; for example, substrate overprint behaviour or dot gain corrections.
- Enhanced print charts for even more precise overprint simulations. Spot colours can be characterised with charts that contain overprints.
- Export of static MXN profiles for offline use or to prevent profiles from dynamically-or unintentionally-changing.

"With GMG OpenColor, once prediction of overprint behaviour of inks is available, prepress companies and converters can eliminate colours within a job, reducing press stations without compromising critical brand colours. While done today, this process can be very expensive and is often created by trial and error," explains Asseiceiro. "Accurate proofs help to prepare data, flexo plates and gravure printing cylinders correctly. The risk of having to stop the production because of wrong plates is significantly lower. The best part is that OpenColor offers simple proofing with easy profile creation-anyone can do it."

© 2012 GMG GmbH & Co. KG. The GMG product names mentioned in this document are trademarks or service marks of GMG GmbH & Co. KG and may be registered in certain jurisdictions. Other company, brand, product and service names are for identification purposes only and may be trademarks or registered trademarks of their respective holders. Data is subject to change without notice.

For more information see www.gmgcolor.com, http://www.gmgcolorla.com, www.facebook.com/gmgcolor.en, http://twitter.com/gmgcolor
GMG GmbH & Co. KG
GMG is a leading developer and supplier of high-end color management software solutions, founded in 1984 and located in Tuebingen, Germany. With more than 25 years of experience in the graphic arts industry, the GMG brand is synonymous with a guarantee for high-quality solutions for everything to do with color. GMG's goal is to provide complete solutions for standardizing and simplifying the color management workflow in order to achieve consistent colors on all media types and with any printing technology. Today, more than 11,000 systems are in use among customers around the globe. These span a wide range of industries and application areas including advertising agencies; prepress houses; offset, flexo, packaging, digital, wide format and gravure printers. GMG is represented by branches and authorized dealers the world over.

About the GMG solutions: Based on the 4-D color-transformation engine, the proofing solution GMG ColorProof provides the most accurate way of calibrating digital inkjet proofing devices to produce contract color proofs precisely matched to the printing process. GMG DotProof® enables users to generate contract quality halftone proofs, using the original bitmap data of the output RIP. GMG FlexoProof is specifically tailored to the needs of the packaging industry, simulating any kind of substrate structures and creating contract quality halftone proofs. GMG OpenColor offers precise and predictable spot color reproduction and creates high-quality multicolor profiles based on its unique spectral color management technology. GMG ProofControl guarantees reliable and complete quality control of digital color proofs based on a defined standard. GMG ProofMedia is a range of proofing-specific substrates manufactured to strict tolerances specifically for color critical applications. www.proofr.com is an internet platform enabling online proofing services in GMG quality through a worldwide network of remote proofing locations. GMG ColorServer, with automatic hotfolder technology and based on the Adobe® PDF Library, provides fully automatic color conversions for all printing processes - CMYK-to-CMYK, RGB-to-CMYK and RGB-to-RGB. GMG InkOptimizer automatically reduces chromatic colors, thus providing cost savings by reducing unnecessary ink usage, along with better print stability on press. GMG FlowConnect enables the complete integration of the color management solutions GMG ColorServer and GMG InkOptimizer into current workflow systems. The GMG SmartProfiler wizard allows the profiling and calibration of different output devices, such as digital presses or large format systems, easily and quickly. United in this one application, the GMG ProductionSuite offers the entire range of functions required today in a modern wide-format production environment: efficient job preparation, data preflight, color management, identical repetition, lower cost through reduced ink consumption, etc. GMG CoZone is a modular, cloud-based solution for professional media and color management users to interact with clients and suppliers to approve, manage and deliver design work and multimedia files.


Press releases you might also be interested in
Weitere Informationen zum Thema "Software":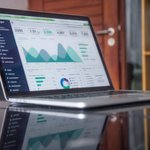 10 ERP-Trends für 2018
Die Di­gi­ta­li­sie­rung ist Front im Mit­tel­stand an­ge­kom­men. Je nach­dem, wie in­ten­siv sich die Un­ter­neh­men da­mit be­fas­sen, ste­hen im neu­en Jahr völ­lig un­ter­schied­li­che Schwer­punk­te für ERP-An­wen­der an.
Weiterlesen