GMG FlowConnect integrates color management solutions in DALiM TWiST workflows and ES
GMG FlowConnect increases the productivity of DALiM TWiST workflows by enabling a networked and automated color management workflow with GMG ColorServer
Tuebingen

, (PresseBox) -
GMG, developer and supplier of highend color management and proofing solutions, is pleased to announce that the workflow integration software GMG FlowConnect is now available for DALiM TWiST and DALiM ES. DALiM TWiST is a fullyautomated often used premedia job processing system, designed to automate the internal production workflow processes.

Based on job tickets, GMG FlowConnect enables the centralized operation and control of the GMG ColorServer and GMG InkOptimizer 4.6 color management solutions for all jobs within a production workflow.

This results in less training, because the operators can still work in their familiar DALiM TWiST environment, and less manual, errorprone work as all color management tasks are automated in an intelligent way by DALiM TWiST.

The administrative effort is reduced because:

- only a few hot folders have to be configured
- profiles and settings are synchronized from one workstation for the entire network leading to cost savings and higher efficiency.

GMG FlowConnect with DALiM TWiST is extremely easy to install: the new Dalim Software Module "GMGLink" automatically configures FlowConnect. Thereafter, the status of all jobs can be tracked completely in DALiM TWiST. Once installed, GMG color management processes take place fully automatically in the background.

Additionally, GMG FlowConnect permits load balancing across several GMG color management systems, thus ensuring optimum capacity utilization and, if one system fails, guarantees that all jobs continue to be processed.

GMG FlowConnect is also supported by DALiM ES. With its new ES technology, Dalim Software delivers a streamlined customerfacing environment for online file delivery and approval. Sharing joint projects with all participants of the production workflow from creative to print production is made easy with an intuitive interface through any standard web browser. The process is fully automated, yet customizable for specific needs. FlowConnect extends this functionality with projectbased color management. GMG color management can be scheduled and monitored as a "milestone" in each project. ES can also manage color by customer base, so that all customerspecific projects use of the same color management settings to ensure consistent results.

"GMG and Dalim Software are established strategic partners and we have many joint customers. With GMG FlowConnect we combine the best from both companies", says Paul Willems, CEO of GMG GmbH & Co. KG.

Carol Werlé, CEO of Dalim Software GmbH, adds "We will further enhance our close worldwide partnership in the future to benefit current and future customers by further developing and integrating new and interesting products like ES. A proof of our close collaboration is that GMG FlowConnect is sold by the GMG and Dalim Software dealer channel."
GMG GmbH & Co. KG
The software company founded in 1984 and located in Tuebingen, near Stuttgart, Germany, has a worldwide distribution network with local presence in France, Spain, Benelux, Nordic, the UK, Asia and the Americas. GMG has specialized in highend color management for the entire graphic arts industry. Today, more than 10,000 systems have been sold across the industry spectrum from ad agencies, prepress houses and offset printers to newspapers, flexo converters and international gravure printing plants. In fact, the GMG ColorProof system has become the defacto standard of Europe's extensive gravure printing industry.

About the GMG family of products: GMG ColorProof, a color management software system, provides the most accurate way of calibrating digital inkjet proofing engines to produce digital contract color proofs, precisely matched to the printing press. GMG DotProof® enables users to generate contract quality halftone proofs, using the original bitmap data of the output RIP. Specifically tailored to the needs of the packaging industry is GMG FlexoProof, which supports specific flexo file formats and includes a complete Pantone® spot color library, along with other functions. GMG ColorServer is a tool for automatic color conversions - CMYKto-CMYK, RGBto-CMYK and RGBto-RGB - for more efficient workflows. The GMG SmartProfiler wizard allows the profiling and calibration of different output devices, such as digital presses or large format systems, easily and quickly. GMG InkOptimizer automatically reduces chromatic colors, thus providing cost savings by reducing unnecessary ink usage, along with better print stability on press. GMG ProofControl is the ideal solution for instant, coloraccurate verification of proofs. GMG PrintControl is one single software for standardizing the press from start to finish. GMG RapidCheck is a verification tool to control the printing process at a click of the mouse. GMG Media is a range of proofingspecific papers and films for the most popular inkjet printers. They are manufactured to high tolerances for color critical applications, available in a range of sizes.

Press releases you might also be interested in
Weitere Informationen zum Thema "Software":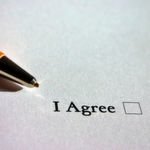 In 90 Tagen zur DSGVO-Compliance
Mi­cro­soft hat den Com­p­li­an­ce Ma­na­ger für Azu­re, Dy­na­mics 365 und Of­fice 365 Bu­si­ness and En­ter­pri­se in Pu­b­lic Clouds, den Com­p­li­an­ce Sco­re für Of­fice 365 so­wie den Azu­re In­for­ma­ti­on Pro­tec­ti­on Scan­ner ge­ne­rell ver­füg­bar ge­macht.
Weiterlesen