GMG ColorServer and GMG SmartProfiler updates give users even more ease of use
GMG color management solutions with integrated expert knowledge for standardization perfectly fit users' needs
Tübingen

, (PresseBox) -
GMG, developer and supplier of highend color management and proofing solutions, has announced updated versions of its established color management software products GMG ColorServer and GMG InkOptimizer, as well as an update of the profiling and printer calibration tool GMG SmartProfiler.

In version 4.6.2 of GMG ColorServer and GMG InkOptimizer the new Windows 7 operating systems is supported, as well as the latest advances in computer hardware with 64bit computing.

The number of included reference profiles has been updated to allow fast and efficient usage directly after installation. Based on the latest Adobe PDF library, the products ensure enhanced production reliability and highend color quality at any time by any user.

GMG ColorServer 4.6.2 is the base for a modular scalable software platform. As different markets - like digital printing, large format printing or commercial printing and prepress - have different color management requirements, additional ColorServer versions, tailored for market segments, will be available in the future. These ColorServer versions will be further preconfigured for different applications and printer configurations to allow out of the box production and enhance ease of use.

GMG SmartProfiler is a wizard providing customers the possibility to calibrate and profile different output devices, such as digital presses or large format systems, easily and without profound knowledge of color management. After close cooperation with customers the ease of use of the software has been significantly improved. New tools analyze the condition of the printer as a first step. This allows customers choosing the optimum profiling strategy and to detect if the printer might need maintenance before profiling starts. Additionally the printerdependent presets for fast and simple profiling and calibration have been optimized.

GMG SmartProfiler offers international language support for English, German, French, Spanish, Italian, Portuguese, Chinese Simplified, Chinese Traditional, Japanese and Korean.

"Our color management products offer great benefits and have huge potential for our customers," says Paul Willems, CEO of GMG GmbH & Co. KG. "Color management is more and more important, especially in market segments such as large format and digital printing. This is confirmed by the increasing number of partners we have in this area, like HP, Mimaki and Roland. We expect more to come in the future and will work hard to be the benchmark for color management standardization tools", he adds.

At IPEX, GMG color management solutions will be demonstrated on the GMG stand (Hall 9-E322) as well as on the partner stands of HP (Hall 12-AB150), Mimaki Europe BV (Hall 12-C120) and Roland DG (UK) (Hall 12-C140).
GMG GmbH & Co. KG
The software company founded in 1984 and located in Tuebingen, near Stuttgart, Germany, has a worldwide distribution network with local presence in France, Spain, Benelux, Nordic, the UK, Asia and the Americas. GMG has specialized in highend color management for the entire graphic arts industry. Today, more than 10,000 systems have been sold across the industry spectrum from ad agencies, prepress houses and offset printers to newspapers, flexo converters and international gravure printing plants. In fact, the GMG ColorProof system has become the defacto standard of Europe's extensive gravure printing industry.

About the GMG family of products: About the GMG family of products: GMG ColorProof, a color management software system, provides the most accurate way of calibrating digital inkjet proofing engines to produce digital contract color proofs, precisely matched to the printing press. GMG DotProof® enables users to generate contract quality halftone proofs, using the original bitmap data of the output RIP. Specifically tailored to the needs of the packaging industry is GMG FlexoProof, which supports specific flexo file formats and includes a complete Pantone® spot color library, along with other functions. GMG ColorServer is a tool for automatic color conversions - CMYKto-CMYK, RGBto-CMYK and RGBto-RGB - for more efficient workflows. The GMG SmartProfiler wizard allows the profiling and calibration of different output devices, such as digital presses or large format systems, easily and quickly. GMG InkOptimizer automatically reduces chromatic colors, thus providing cost savings by reducing unnecessary ink usage, along with better print stability on press. GMG ProofControl is the ideal solution for instant, coloraccurate verification of proofs. GMG PrintControl is one single software for standardizing the press from start to finish. GMG RapidCheck is a verification tool to control the printing process at a click of the mouse. GMG Media is a range of proofingspecific papers and films for the most popular inkjet printers. They are manufactured to high tolerances for color critical applications, available in a range of sizes.

© 2010 GMG GmbH & Co. KG. The GMG product names mentioned in this document are trademarks or service marks of GMG GmbH & Co. KG and may be registered in certain jurisdictions. Other company, brand, product and service names are for identification purposes only and may be trademarks or registered trademarks of their respective holders. Data is subject to change without notice.


Press releases you might also be interested in
Weitere Informationen zum Thema "Software":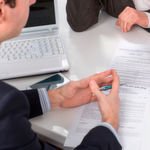 ADP führt Binding Corporate Rules ein
Mit Ge­neh­mi­gung der 28 EU-Da­ten­schutz­be­hör­den führt ADP Bin­ding Cor­po­ra­te Ru­les (BCR) ein. Das gab der An­bie­ter Cloud-ba­sier­ter HCM-Lö­sun­gen jetzt be­kannt und wirbt mit sei­nem En­ga­ge­ment in Sa­chen Da­ten­schutz.
Weiterlesen