South American Leader PrintLaser Chooses GMC PrintNet™ Software for New Full Color and Transpromo Initiative
South America's largest service bureau now positioned to expand communications services
Appenzell

, (PresseBox) -
São Paulo, Brazil and New York, NY – GMC Software Technology, the standard in personalized communications, today announced that PrintLaser, South America's largest service bureau, has selected GMC PrintNet software as its enterprise platform to anchor its new full color and transpromo initiative. With PrintNet design, production and workflow capabilities, PrintLaser will be the first company in Brazil to offer a complete transpromo solution, continuing a tradition of pioneering innovation for the South American market.

As part of its full service offering, PrintLaser creates critical customer communication documents for clients in telecom, insurance, credit card, banking and other industries. PrintLaser handles volumes of billions of images a year, putting them among the ten largest transactional print service providers worldwide. With PrintNet, PrintLaser anticipates significant operational cost savings and dramatic reductions in time to develop, update and bring client documents to market.

"GMC has exceeded PrintLaser's goals in technical evaluation with agility and quality. PrintLaser will benefit from GMC's proven track record in building solid business partnerships backed by international expertise in complex project development", said Alexandre Batista, Vice President for Business of PrintLaser.

PrintLaser customers will now benefit from the ability to merge variable marketing messaging, color graphics and data driven images into transactional documents like account statements, bills and invoices. With transpromo capabilities, these documents and other routine business communications are transformed into highly effective marketing and information vehicles benefiting both sender and customer.

"We are pleased that Print Laser chose PrintNet as their application development and workflow platform, especially since we competed against a strong incumbent and other market leaders," said Dr. René Müller, CEO of GMC Software Technology. "As Print Laser once again takes the lead in their market with new transpromo applications, PrintNet will help them create these complex documents with efficiency and effectiveness. At the same time, PrintNet automation will significantly reduce the company's overall cost of doing business."

PrintLaser developers will find the PrintNet GUI easy to use, resulting in more rapid application development, updates and time to market for new products. PrintNet will also reduce programming time and electronic proofing with PrintNet will provide PrintLaser with exact PDF replicas of what will print for increased efficiency across many departments. PrintLaser will gain the ability to accept all types of data, including AFP, eliminating the need for additional data transformation steps.

PrintNet will contribute to the company's goals of zero defects and mail piece tracking. PrintNet Version Control will let PrintLaser segregate programming and testing from production for added security. It will also provide reporting information needed by customers who have strict regulatory and compliance requirements. For added control, PrintLaser will be able to restrict access to data, documents, and processes and view a complete log history of document access and change.

"GMC is the perfect partner to PrintLaser in delivering a complete transpromo, full color solution to the Brazilian market," stated Batista.

About Print Laser
Print Laser (www.printlaser.com.br) specializes in print and electronic documentation. Clients are industry leaders in telecom, insurance, credit cards, banks and other segments. Print Laser specializes in printing variable data, graphics and personalized images for each customer and manages the final logistics and document delivery through an integrated post office service. Print Laser is seventh in the world in the printing and finishing arena in terms of capacity. Established in 1993, Print Laser has established itself as an industry pioneer and innovator. For example, the company initiated the outsourcing of electronic printing in the Brazilian market.
GMC Software AG
GMC Software Technology hilft Unternehmen bei der Implementierung hoch wirksamer, personalisierter Kommunikationsanwendungen, welche die Kundenzufriedenheit und -treue steigern, die Kundengewinnung vorantreiben und Kosten einsparen. Unsere preisgekrönte PrintNet-Software ist eine einfach einzubindende Vollspektrumlösung, die volle Datenintegration und -verarbeitung, Design und Komposition, Zusammenarbeit und Begutachtung, verteiltes Output-Management und Prozessautomatisierung für zielgenaue Druckwerbung und elektronische Kommunikation bietet. GMC bietet außerordentlich zuverlässige Technologien und Dienstleistungen an, die auf der weltweiten Zertifizierung ISO 9001:2000 und der CMMI-Entwicklungsmethode beruhen. Wir bedienen weltweit Tausende von Benutzern und viele unserer Kunden produzieren mehr als 100 Millionen personalisierter Dokumente pro Monat - einschließlich Direkt Mail, Erklärungen, Kostenvoranschläge, Marschrouten, Kataloge, Korrespondenz- und Transpromo-Material. www.gmc.net.
Press releases you might also be interested in
Weitere Informationen zum Thema "Software":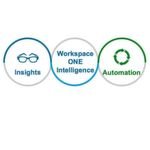 Digitaler Arbeitsplatz mit künstlicher Intelligenz
VM­wa­re er­wei­tert die Platt­form Work­s­pace One: "In­tel­li­gen­ce" kom­bi­nie­re per De­ci­si­on Ma­chi­ne die Ag­g­re­ga­ti­on und Kor­re­la­ti­on von Be­nut­zer-, An­wen­dungs-, Netz­werk- und End­punkt­da­ten, "Trust Net­wor­k" in­te­grie­re Part­ner-Si­cher­heits­lö­sun­gen, "Air­Lif­t" mo­der­ni­sie­re das Win­dows-10-Ma­na­ge­ment.
Weiterlesen