GMC Software Technology Announces New Release of PrintNet™ Designer Software
Users benefit from design and production workflow enhancements
Appenzell

, (PresseBox) -
GMC Software Technology, the standard in personalized communications, today announced the latest release of its flagship PrintNet Designer software. The new PrintNet Designer enhancements will be among the featured exhibits at Graph Expo 2007, being held in Chicago, Illinois from September 9-12, 2007.

PrintNet Designer enables easy, rapid creation and production of complex personalized documents, including direct marketing materials, on-demand publishing and transaction applications. PrintNet also helps businesses develop hybrid transpromo documents, such as financial and investment statements enriched with integrated marketing messages.

"Our goal is continuous improvement to ensure that PrintNet stays at the forefront of personalized communications, and the latest software enhancements feature innovation that cements our leadership in this area," said Dr. Rene Mueller, CEO of GMC Software Technology. "Marketing, graphic arts, printing and other professionals will be impressed with the ways we've made it even easier for them to create personalized communications that deliver results."

PrintNet Design Enhancements

The latest version builds on PrintNet's industry-leading functionality and usability. Charting enhancements include true three-dimensional light and shadow effects for more eye-pleasing data display. Users can create communications with more impact, especially with color. A new definable icon bar enables designers to group most-used functions into a single toolbar so they can customize their workspace for more efficiency. Enhancements to vector drawing tools make it easier to create complex objects that are scalable and thus more efficient to process and print.

Graphic arts applications draw on multiple sources for content, and a new plug-in for Microsoft Word adds an "Export to PrintNet" for simpler job submission. Native support of AFP images and resources in page layout is also now available.

PrintNet Production Enhancements Integrated support has been added for EMC Documentum as a document archive and asset repository.

Graphic arts operations involved in variable data applications benefit from smoother data integration with document workflow, storage and access. GMC PrintNet software integrates with the EMC Documentum content management system for enterprise-wide creation, collaboration, approval, delivery, storage and management of personalized print and electronic communications.

A new "Windows to PrintNet" printer driver allows Windows users to create optimized print streams for input to PrintNet for additional customization, or as output streams for PrintNet production protocols.

Workflow Parameters settings now available in the Proofing module enhance simulation production environments. This is valuable for testing variable applications as it increases output integrity. SQL commands and parameters can now be passed to the production module at run time for on-the-fly SQL control. As a result, graphic arts users can make late changes more easily.
GMC Software AG
GMC Software Technology hilft Unternehmen bei der Implementierung hoch wirksamer, personalisierter Kommunikationsanwendungen, welche die Kundenzufriedenheit und -treue steigern, die Kundengewinnung vorantreiben und Kosten einsparen. Unsere preisgekrönte PrintNet-Software ist eine einfach einzubindende Vollspektrumlösung, die volle Datenintegration und -verarbeitung, Design und Komposition, Zusammenarbeit und Begutachtung, verteiltes Output-Management und Prozessautomatisierung für zielgenaue Druckwerbung und elektronische Kommunikation bietet. GMC bietet außerordentlich zuverlässige Technologien und Dienstleistungen an, die auf der weltweiten Zertifizierung ISO 9001:2000 und der CMMI-Entwicklungsmethode beruhen. Wir bedienen weltweit Tausende von Benutzern und viele unserer Kunden produzieren mehr als 100 Millionen personalisierter Dokumente pro Monat - einschließlich Direkt Mail, Erklärungen, Kostenvoranschläge, Marschrouten, Kataloge, Korrespondenz- und Transpromo-Material. www.gmc.net.
Press releases you might also be interested in
Weitere Informationen zum Thema "Software":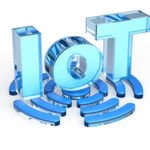 Wie wird der Umsatz mithilfe des Internet of Things smart?
Wer mit smar­ten Pro­duk­ten und Ser­vices Geld ver­die­nen will, muss die­se nicht nur ent­wi­ckeln und an­bie­ten. Viel­mehr sind die pas­sen­den Er­lös­mo­del­le ein ent­schei­den­der Be­stand­teil von IoT-Pro­jek­ten. Und die­se un­ter­schei­den sich zum Teil deut­lich von den Um­satz­prak­ti­ken bei klas­si­schen Pro­dukt­ver­käu­fen und Sup­port-An­ge­bo­ten. Die Er­lös­mo­del­le auf die An­for­de­run­gen des IoT an­zu­pas­sen, ist we­ni­ger ei­ne tech­ni­sche als ei­ne kul­tu­rel­le Her­aus­for­de­rung.
Weiterlesen