EuroSHOP 2014: GK SOFTWARE presents complete omni-channel package and the "store in the cloud"
Schöneck

, (PresseBox) -
GK SOFTWARE AG will be presenting a complete omni-channel software package for retailers at the upcoming EuroSHOP retail trade fair in Düsseldorf (hall 6/41) for the very first time; it will cover all the components ranging from the store operations to the backend systems and even customer mobility and complete webshop integration and enable retailers to manage all the consumer interfaces. This new package for the retail trade enables GK SOFTWARE to offer the complete store software in a cloud and create huge benefits in terms of retailers' efficiency. The "app-enabled POS" will also be making its debut at the EuroSHOP fair and it too will open up completely new prospects for retailers.

Unparalleled omni-channel package from the market leaders

GK SOFTWARE will be presenting the only complete omni-channel software package for retailers at the EuroSHOP fair for the first time in Europe; all the systems components will set new standards in their areas. The market-leading components GK Store Solution, SAP Backend, SAP Hybris Webshop and the Customer Mobility platform from "valuephone" have all been integrated for the first time and will be presented as a seamless package; this is a world first and the elements are already available for use. The central component is the GK Retail Bus, which enables operators, for example, to manage an open transaction through all the channels, change it at various points and complete it online, on a mobile phone or from a fixed position. As a result, GK SOFTWARE is able to map typical and future omni-channel issues end-to-end and in a transparent manner. The market-leading solution in Europe for mobile payments and mobile loyalty, which has been developed by "valuephone", forms a fully integrated part of GK SOFTWARE's omni-channel package. This means that the comprehensive GK/Retail store package now includes all the processes related to mobile customers too - and in absolute top quality. The new customer apps provide a completely new shopping experience for consumers.

The complete store software in a cloud

A cloud makes it all possible: GK SOFTWARE offers the fastest till in the world based on the HANA technology. But the till is not the only element to benefit from the use of cloud technology: the other components in the store suite can all be accessed in real time too. And there is another important factor: the cloud reduces the complexity and costs of store infrastructure many times over.

To summarise, the technology is known as "GK-in-the-Cloud". This new distinct form of the GK/Retail Business Suite allows operators to make use of all the GK software solutions - ranging from POS to Backoffice and even solutions for corporate-wide systems management or sales and marketing (promotions, loyalty etc.) - and this takes place either at the retailer's data centre (a private cloud) or in a public cloud in future. GK SOFTWARE can now guarantee the necessary performance for real-time processes on every channel because all the latest GK solutions fully operate with the SAP HANA inMemory technology. The slim GK Smart Clients developed by GK SOFTWARE ensure reliability in stores. As long as the GK Smart Clients are online, all the processes take place directly in the cloud on central servers and the terminal device in the store, e.g. a tablet, is only used to input data and for visualisation purposes. It is possible to continue using the Smart Clients in offline mode without any network connection too.

App-enabled POS

Another highlight at the retail fair on GK SOFTWARE's stand will be the new distinct form of the till software designed to integrate apps. New apps can be downloaded directly into the POS system without any outlay for development and configuration work; they can then be quickly put into operational use without any migration or rollouts. This will enable retailers to use apps to easily integrate new issues like dynamic pricing, awarding or recommendations in the till environment in future without any major effort.
GK Software AG
GK SOFTWARE AG is one of Europe's leading technology developers and providers of standard software for the retail sector, and offers an extensive range of products for stores and enterprise headquarters. Thanks to its open software solutions in the GK/Retail Suite, which can be used with any platform and is fully programmed in Java, the company has established itself as one of the retail market's leading providers of technology and innovations. Its software enables retail chains with numerous stores to optimally manage their business operations, offering them significant potential for saving costs and implementing customer loyalty programs and hence helping them to improve their competitiveness.

The company employs 567 members of staff (figures for 30 September 2013) across its headquarters in Schöneck (Germany) and other business locations in Germany, Czech Republic, Switzerland, Russia and USA. GK SOFTWARE AG's customers include many well-known retailers from both Germany and beyond, including Galeria Kaufhof, Parfümerie Douglas, Coop (Switzerland), EDEKA, Fressnapf, Hornbach, JYSK Nordic (Danmark), Lidl, Migros (Switzerland), MPREIS (Austria), Netto Marken-Discount, Tchibo, Unicare (Ireland) and X5 Retail Group (Russia). The software is currently being used at 175,800 installations across approximately 36,000 stores in more than 35 countries. The company has grown rapidly in recent years and its sales revenues totaled EUR 28.4 million in 2012. Since launching the company in 1990, the two founders Rainer Gläß (CEO) and Stephan Kronmüller (deputy board member), together with the experienced management team, have shaped GK SOFTWARE AG into a profitable company exhibiting strong growth.

Further information about the company: www.gk-software.com
Press releases you might also be interested in
Weitere Informationen zum Thema "Software":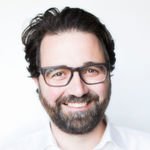 Zendesk stellt Guide Enterprise vor
Mit Gui­de En­ter­pri­se will Zen­desk Wis­sens­lü­cken im Kun­den­ser­vice sch­lie­ßen. Die KI-ge­stütz­te Self-Ser­vice-Lö­sung ist für den Ein­satz in Groß­un­ter­neh­men kon­zi­piert.
Weiterlesen