N.A.T. NATIVE-STARTER-PLUS: Use ALL benefits of the open MicroTCA standard
Sankt Augustin

, (PresseBox) -
N.A.T. paves the way to migrate from other standards to MicroTCA without changing drivers or applications. NATIVE-STARTER-PLUS is your entry point to showcase new innovations to your end customers in shortest time. Enjoy the freedom to combine any AMC-, PMC-, PCI-, cPCI- and IP- hardware in your MicroTCA system.

N.A.T., expert for high-performance network interfaces and industrial computers, at "embedded world" 2009 will show a complete portfolio of products to be more innovative with MicroTCA. This is complemented by products to easily migrate from other standards to MicroTCA without changing any driver or application.

The NATIVE product family offers a range of preinstalled AC/DC MicroTCA systems (5U, 2U, 1U, 19 inch and box solution). All of them allow the free selection and mixture of AMC boards from different vendors.

The new NATIVE-STARTER-PLUS is a turnkey MicroTCA system for evaluation and development. It is ready-to-run with preinstalled Ubuntu Linux OS and remote management and maintenance software NATView. The CPU board NAMC-T7400 is a 2.16 GHz Core2Duo T7400 processor (fan less) with 2 GB ECC SDRAM. It is connected via PCIe-X4 with the AMC graphic board NAMC-HDDGX with a dual display controller and via SATA with the onboard hard disk. The AMC extender NAMC-EXT allows easy measurement. A second CPU and hard disk or three midsize AMC-IO cards can be added.

Compared to low cost, but partly proprietary MicroTCA systems a special feature of the NATIVE-STARTER-PLUS is, that all MicroTCA features are included as in the standard defined. Therefore all components (AMC and MCH) can be exchanged with any component based on the open standard. Other operating systems like Windows Server 2003, Windows XP, QNX were tested and can be installed by the customer.

Also applications based on PCI- or cPCI-IO cards can take full advantage of NATIVE-STARTER-PLUS by using the XLINK adapter product family. PMC-modules can be integrated by the PMC carrier board NAMC-PMC. As no driver and application modification is needed, one can immediately build a new innovative platform with the existing IO hardware and software. Using NATIVE-STARTER-PLUS or any other member of the NATIVE family adds new innovative features like remote management and maintenance functions and higher system bandwidth and if needed redundancy and electronic keying support to your innovative product in shortest time.

For AMC designers, who are looking for the simplest environment for testing their AMC hardware, N.A.T. offers the NAMC-EXT-PS, which only needs a 12 Volt power supply to run in standalone mode. Later the customer AMC hardware can be plugged into any member of the NATIVE family.

Exhibitions:
GSMA Barcelona, Feb. 17-19, 2009 - visit NAT on IBM Stand in Hall 1, C31
embedded world, Nuremberg, March 3-5, 2009 - visit NAT in Hall 12, Stand 430
MicroTCA Summit, Chantilly, VA (USA), May 12-14, 2009 - visit NAT on Stand 108
Gesellschaft für Netzwerk- und Automatisierungs-Technologie mbH (N.A.T.)
N.A.T. offers a large variety of hardware and software products for data and telecommunication. The products are based on open industrial standards such as AMC, µTCA, VMEbus, CompactPCI, PMC, PCI, PCIe.

For further information please visit us at "embedded world 2009" (March 3rd to 5th) in Nuremberg hall 12 stand 430. Information is also available at our web site www.nateurope.com or by contacting our sales team by phone (+49-2241-3989-0) or e-mail (sales@nateurope.com).

Press releases you might also be interested in
Weitere Informationen zum Thema "Software":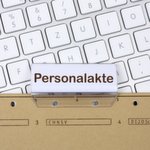 Was Personaler beachten und was sie unbedingt unterlassen sollten
Wenn am 25. Mai 2018 die eu­ro­päi­sche Da­ten­schutz-Grund­ver­ord­nung (EU-DSG­VO) in Kraft tritt, dann be­trifft das auch die Per­so­nal­ab­tei­lun­gen: Spä­tes­tens bis zum Stich­tag müs­sen Un­ter­neh­men die Da­ten ih­rer Be­schäf­tig­ten und Be­wer­ber wirk­sam schüt­zen.
Weiterlesen