Geratherm Medical AG

BoxId: 111024 – Frost & Sullivan Innovation Award 2007 goes to Geratherm, Germany
Press release BoxID: 111024 (Geratherm Medical AG)
Geratherm Medical AG
Fahrenheitstrasse 1
98716 Geschwenda
https://www.geratherm.com
Contact person
Frank Presseverantwortlicher
+49 (36205) 98-0
Recommend Frost & Sullivan Innovation Award 2007 goes to Geratherm, Germany press release
QrCode
What its a QR code?
Three steps: Scanning of a QR code: Find your way to a press release without typing. Use the QR code on the print version of a press release to get redirected to the corresponding page on PresseBox.
How does scanning a QR code work? Just follow these simple steps.
Everything you need is an internet-enabled mobile phone or smartphone with a built-in camera and a QR code reading software.
QR stands for Quick Response - with one step you can quickly reach a website. QR codes work like bar codes, which you can find on your milk carton, for example. A software decrypts the QR code and directs you to a web page - so you do not even need to know the web address to reach it.
Download and print your digital press kit now
Please send the following information to my email address:
*) Please confirm your email address to get daily information about new releases with PresseMail.
Frost & Sullivan Innovation Award 2007 goes to Geratherm, Germany
Frost & Sullivan Commends Geratherm for Its Noteworthy Contribution to the Field of Vital Signs Monitoring
Geratherm Medical AG
Die apoplex medical technologies GmbH wurde 2004 im westpfälzischen Pirmasens gegründet und hat sich im Bereich der Medizintechnik auf neue und innovative Technologieprodukte für die Schlaganfallprävention im weltweiten Einsatz spezialisiert.

Seinen Schwerpunkt legt das Tochterunternehmen der Geratherm Medical AG auf leicht anwendbare und effiziente Methoden des sogenannten Patienten- Screenings mittels medizintechnischer Anwendungen zur Vermeidung von Schlaganfall und vaskulärer Demenz. Das SRA (Schlaganfall-Risiko-Analyse)-Verfahren ist das erste praktikable Screeningverfahren für paroxysmales Vorhofflimmern. Es steht in Varianten für den Einsatz in Arztpraxen, Apotheken und den als Stroke Units bezeichneten Schlaganfallspezialstationen zur Verfügung. apoplex medical technologies wird durch ein umfangreiches akademisches und klinisches Netzwerk unterstützt, das die eigenen Kernkompetenzen aus den Bereichen Mathematik, Physik und Medizin fachlich ergänzt. Weitere Informationen sind unter www.apoplexmedical.com abrufbar.
You may also be interested in
Additional information on the topic of "Industrial Engineering"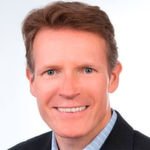 IoT-Markt konsolidiert sich schneller als erwartet
Die Information Services Group (ISG) hat ihren Anbietervergleich "ISG Provider Lens Germany 2019 – Internet of Things (I4.0) Platforms, Services & Solutions" veröffentlicht. Die Erhebung zeigt eine schnellere Marktkonsolidierung, als bislang vorhergesagt.
Read more

Company address
Geratherm Medical AG

Fahrenheitstrasse 1

D

-

98716

Geschwenda