Boehringer Ingelheim uses Genomatix' Next Generation Sequencing Data Analysis Systems
Boehringer Ingelheim chooses Genomatix technology for data analysis of their in-house deep sequencing systems
München

, (PresseBox) -
Genomatix Software, a leading provider of complete solutions for the analysis of Next Generation Sequencing (NGS) data, announced today that Boehringer Ingelheim Pharma GmbH & Co. KG installed a Genomatix Mining Station (GMS) and a Genomatix Genome Analyzer (GGA) at its Pharma Research Center in Biberach, Germany. GMS and GGA are a combination of purpose built high performance hardware and terabytes of proprietary databases and software technology. Together they represent the only complete and integrated analysis solution for NGS data, from the raw data generated by the sequencer, to a molecular level understanding of the biology being studied.

Klaus May, Chief Business Officer at Genomatix says: "Adding the competent and well respected company Boehringer Ingelheim to our growing customer list for our NGS analysis systems makes us very proud. It confirms that Genomatix leading edge technology is going the right direction. More than a decade of research and development allows us to be at the forefront of the exciting NGS market. We are prepared today for the data avalanche to be expected from future generations of next generation sequencers "

The Genomatix Mining Station (GMS) is based on a proprietary genomic pattern recognition paradigm, or GenomeThesaurus, which allows for input of raw sequence reads plus optional quality files from any deep sequencing hardware. It provides ultra fast mapping of sequences of any length (starting from 8bp) with no practical limits on the number of point mutations and/or insertions and deletions that can be taken into account during the mapping process. Depending on the nature of the experiment, the GMS can provide SNP detection and genotyping, copy number analysis, and small RNA analysis. For ChIPseq data, the GMS delivers clustering and peak finding, and performs automated binding pattern identification. For RNAseq experiments, normalized expression values are calculated at the exon and transcript level. A special GenomeThesaurus is also provided for potential splice junctions, which allows for splice junction analysis and identification of new transcriptional units.
For genomic re-sequencing and newly sequenced genomes, a de novo assembly will be provided.

The Genomatix Genome Analyzer (GGA) delivers downstream software tools and databases for the deep biological analysis of data coming from the GMS. It allows for easy integration and visualization in the terabytes of background annotation of the ElDorado genome database. GGA extensively annotates genomic coordinates and surrounding areas derived by the GMS or any other mapping procedure. Clustering and peak finding, analysis for phylogenetic conservation, large scale correlation analysis with annotated genomic elements, meta-analysis of data correlation between different experiments, pathway mining for groups of identified genes, transcription factor binding site (TFBS) analysis ( identification, over-representation, binding partner analysis, framework identification, phylogenetic conservation, regulatory SNP effects) and much more are all processes carried out on the GGA.
Genomatix Software GmbH
Genomatix Software GmbH is a computational biology company headquartered in Munich, Germany with a seat of business in Ann Arbor, MI, U.S.A. Founded in 1997, Genomatix pioneered the analysis and understanding of eukaryotic gene regulation. Over a decade of developments in computational and systems biology has put Genomatix into position to have a complete analysis pipeline in place at the arrival of next generation sequencing technology. Genomatix has published more than 180 peer reviewed scientific papers with more than 5,000 citations. Over 35,000 researchers worldwide currently apply Genomatix tools and databases.

Press releases you might also be interested in
Weitere Informationen zum Thema "Software":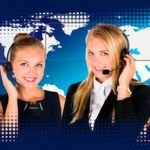 Vom Dreiklang von Compliance, ITSM und DSGVO
Am 25. Mai 2018 ist es so weit: Die zwei­jäh­ri­ge Über­gangs­zeit der EU-Da­ten­schutz-Grund­ver­ord­nung (EU-DSG­VO) en­det und das Ge­setz tritt mit al­len Kon­se­qu­en­zen in Kraft. Das stellt Un­ter­neh­men je­der Grö­ß­en­ord­nung vor enor­me Her­aus­for­de­run­gen. So ver­langt die Ver­ord­nung eu­ro­pa­weit von al­len Be­trie­ben, sämt­li­che Ge­schäft­s­pro­zes­se kon­ti­nu­ier­lich zu über­prü­fen und zu ak­tua­li­sie­ren, die mit der Ver­ar­bei­tung per­so­nen­be­zo­ge­ner Da­ten zu tun ha­ben.
Weiterlesen