Global survey by Gemalto reveals impact of data breaches on customer loyalty
Nearly two-thirds of consumers surveyed say they are unlikely to do business again with a company that had experienced a data breach where financial information was stolen
Amsterdam

, (PresseBox) -
Nearly two-thirds (64%) of consumers surveyed worldwide say they are unlikely to shop or do business again with a company that had experienced a breach where financial information was stolen, and almost half (49%) had the same opinion when it came to data breaches where personal information was stolen. This is according to a recent global survey by Gemalto (Euronext NL0000400653 GTO), the world leader in digital security, titled "Broken Trust: 'Tis the Season to Be Wary", which surveyed 5,750 consumers in Australia, Brazil, France, Germany, Japan, United Kingdom and United States.

Key Findings

The survey findings are revealing as more consumers rush to complete their shopping during the holiday season. Six in ten people surveyed (59%) believe that threats to their personal information increases during the festive season, and two in ten (18%) believe that they are likely to be a victim of a breach during the holiday season.

Confidence in corporate data security is low

Only a quarter (25%) of all respondents feel that companies take the protection and security of customer data very seriously. More than twice as many respondents feel that the responsibility of protecting and securing customer data falls on the company (69%) versus the customer (31%). Of the employed respondents, only around two fifths (38%) feel that their employer takes the protection and security of employee data very seriously.

Consumers have been hit hard before

The survey revealed that 31% of respondents have already been affected by data breach in the past. Around four in ten state the most likely causes for being a victim of a breach are visiting a fraudulent website (42%), phishing attacks (40%) or clicking a fraudulent web link (37%). The emotional impact of data breaches has also created apprehensive feelings towards businesses with nearly one fifth surveyed (19%) feeling they are likely to be a victim of one within twelve months to three years.

Ninety percent of surveyed consumers feel that there are apps and websites that pose significant risks to the protection and security of their personal information. Fifty-five percent believe that social media sites expose them to the greatest risk, and around two in five respondents believe adult content and torrent apps/websites carry the greatest risk to the security of personal information.

Customers are getting increasingly impatient with breached companies

Around a quarter (23%) of respondents who have been a victim of a data breach, either have, or would, consider taking legal action against the breached company involved in exposing their personal information. Almost half (49%) of respondents said they would take or would consider taking legal action against any of the parties involved in exposing their personal information.

Security is a two-way street

However, the consumer is not completely absolved of responsibility. Despite the many risks involved, the survey also found that a majority (54%) of respondents are using the same password for all or some of their online accounts. Of the respondents who actively use social media accounts, only a quarter (25%) use two-factor authentication to secure all of their social media accounts. Of the respondents who actively use online/mobile banking, around three fifths (58%) say that all of their banks use two-factor authentication to secure their internet banking. This isn't as widespread amongst retailers, however. Of the respondents who actively use online retail accounts, one in four (25%) state that all of the online retail apps/websites they use, require two-factor authentication to secure online transactions.

"The media coverage of massive data breaches has done little to instil consumers' confidence in how well companies, big and small, are protecting their data," said Jason Hart, Vice President and Chief Technology Officer for Data Protection at Gemalto. "The fact that employees don't even feel that their employers are taking the protection of their personal data security very seriously rings alarm bells. Either companies need to increase their security measures or, assuming that they already have these in place, they need to communicate this to their customers."

"As companies collect ever-increasing amounts of customer data and as our digital interactions become more diverse, more data about what we do, who we are and what we like is being stored online," continued Hart. "The survey proves that the traditional data security mind-set needs to evolve, this goes for companies and consumer adoption of advanced security measures like two-factor authentication. Otherwise, an increasing numbers of consumers will cut ties with companies who aren't taking data protection seriously, and take their business to someone they can trust."

About the Survey

Independent technology market research specialist Vanson Bourne was commissioned by Gemalto to undertake the research on which this report is based. 5,750 consumers were interviewed during October and November 2015. 1,500 interviews in the US, 500 in Brazil and 750 in each of the following countries: UK, Australia, Japan, France and Germany. To qualify for the study, consumers had to actively use online/mobile banking, social media accounts or online retail accounts.

Related Resources


Customer Loyalty and Data Breach Report
Customer Loyalty and Data Breach Infographic

Gemalto
Gemalto (Euronext NL0000400653 GTO) is the world leader in digital security, with 2014 annual revenues of €2.5 billion and blue-chip customers in over 180 countries.

Gemalto helps people trust one another in an increasingly connected digital world. Billions of people want better lifestyles, smarter living environments, and the freedom to communicate, shop, travel, bank, entertain and work - anytime, everywhere - in ways that are enjoyable and safe. In this fast moving mobile and digital environment, we enable companies and administrations to offer a wide range of trusted and convenient services by securing financial transactions, mobile services, public and private clouds, eHealthcare systems, access to eGovernment services, the Internet and internet-of-things and transport ticketing systems.

Gemalto's unique technology portfolio - from advanced cryptographic software embedded in a variety of familiar objects, to highly robust and scalable back-office platforms for authentication, encryption and digital credential management - is delivered by our world-class service teams. Our 14,000 employees operate out of 99 offices, 34 personalization and data centers, and 24 research and software development centers located in 46 countries.

For more information visit www.gemalto.com, www.justaskgemalto.com, blog.gemalto.com, or follow @gemalto on Twitter.

Press releases you might also be interested in
Weitere Informationen zum Thema "Sicherheit":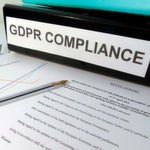 Das sind die Big Data Risks 2018
Big Da­ta, Ar­ti­fi­cial In­tel­li­gen­ce (AI) und In­ter­net of Things (IoT) ge­hö­ren zu den wich­tigs­ten IT-Trends 2018. Wer ent­sp­re­chen­de Big-Da­ta-Pro­jek­te plant, soll­te aber an die Ri­si­ko­ana­ly­se den­ken.
Weiterlesen