Gemalto significantly expands big data security offerings
Enhanced encryption capabilities and broad range of technology integrations provide greater flexibility for enterprises to protect big data deployments
Amsterdam

, (PresseBox) -
Gemalto (Euronext NL0000400653), the world leader in digital security, announces a major expansion of its industry-leading SafeNet data protection portfolio that makes it easier for enterprises to protect big data deployments in the cloud, data center, and virtualized environments.

Gemalto's SafeNet data encryption and tokenization solutions can now be used to secure data in the most widely used big data environments through technology integrations with leading providers including MongoDB, Cloudera, Couchbase, DataStax, Hortonworks, IBM, and Zettaset.

In addition to offering the industry's broadest support for big data encryption, Gemalto also gives enterprises the flexibility to secure big data according to the specifics of their configurations at the application, file, database, and disk or even block levels. This means that regardless of the data source, customers can apply transparent encryption and pervasive data security anywhere in the flow of big data across their enterprise, from data creation to data transport to data storage.

For customers and channel partners, the benefits from today's announcement are:


Advanced Format Preserving Encryption (FPE):  Customers can use SafeNet ProtectApp and SafeNet ProtectDB to implement format-preserving encryption into applications or utilize encryption at the column-level within a database for security that doesn't change the data's format or the database schema.
Broader Data Encryption for Hadoop: Organizations can utilize the entire SafeNet data protection portfolio across Hadoop infrastructures to secure data at the file, folder, database, application and disk or block levels. With Gemalto, Hadoop users can protect their files with encryption and continue to benefit from the analytics tools that make big data implementations so attractive. This flexibility in deployment comes with granular access controls - all of which is unified behind the SafeNet enterprise key management platform.
Expanded Data Encryption Ecosystem for NoSQL Databases: Customers can now protect data in any NoSQL database including leading database vendors such as MongoDB, Cassandra, Couchbase, and HBase.
Big Data Security for Most Popular Cloud and Virtualized Platforms: Customers can seamlessly use the SafeNet data encryption and enterprise key management to solutions to protect big data stored in the most widely used cloud platforms, including Amazon Web Services, Microsoft Azure, IBM SoftLayer, Google Cloud Platform, Rackspace, CenturyLink, VMWare, and Virtustream.


"In today's digital economy, many companies are relying on big data to extract value from immense amounts of information in a wide variety of formats and sources in order to power actionable business strategies," said Todd Moore, Senior Vice President of Encryption Products at Gemalto. "Given the growing volume of data and the variety of its sources, securing big data deployments has become a major challenge for data driven organizations. The SafeNet data protection platform gives enterprises the ability to secure big data across the broadest range of data formats and deployment environments, giving them greater confidence in protecting the vast amounts of data from the edge to the core."

"Aside from the sheer volume of data it can create, one of the challenges with providing security for big data environments is the diversity of architectural choices across the various big data distributions," added Garrett Bekker, Senior Security Analyst at 451 Research. "By providing a way to protect data at a variety of tiers such as file, database, and application levels, organizations will have the flexibility to secure their big data regardless of the particular big data use case."

"As the most popular non-relational database, MongoDB customers demand a simple and secure approach for their robust mission critical applications," said Alan Chhabra, VP of Partners at MongoDB. "Together with Gemalto, we can offer our Enterprise customers an enhanced solution that includes transparent file encryption and key management, which address the important security challenges customers face."

"Powering more and more digital economy applications requires Couchbase to deliver best of class enterprise security features," said Ravi Mayuram, Senior Vice President, Couchbase. "Our partnership with Gemalto provides customers with superior encryption controls to secure NoSQL application data. This has become a critical compliance requirement for digital economy businesses that rely on sensitive data to make business decisions."

Related Resources


Solution Brief: Gemalto SafeNet KeySecure for MongoDB Encryption
Solution Brief: Securing MongoDB with Gemalto SafeNet ProtectFile
Solution Brief: Securing Sensitive Data in Hadoop Clusters with Gemalto SafeNet ProtectFile
Solution Brief: Securing Couchbase with Gemalto's SafeNet Data Protection Portfolio

Gemalto
Gemalto (Euronext NL0000400653 GTO) is the global leader in digital security, with 2015 annual revenues of €3.1 billion and customers in over 180 countries. We bring trust to an increasingly connected world.

Our technologies and services enable businesses and governments to authenticate identities and protect data so they stay safe and enable services in personal devices, connected objects, the cloud and in between.

Gemalto's solutions are at the heart of modern life, from payment to enterprise security and the internet of things. We authenticate people, transactions and objects, encrypt data and create value for software - enabling our clients to deliver secure digital services for billions of individuals and things.

Our 14,000+ employees operate out of 118 offices, 45 personalization and data centers, and 27 research and software development centers located in 49 countries.

For more information visit www.gemalto.com or follow @gemalto on Twitter.


Press releases you might also be interested in
Weitere Informationen zum Thema "Sicherheit":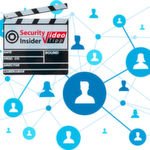 Sichere Authentifizierung mit Azure Active Directory
Im­mer mehr Un­ter­neh­men set­zen auf Cloud-Di­ens­te. Azu­re Ac­ti­ve Di­recto­ry er­mög­licht Un­ter­neh­men den Auf­bau ei­ner zen­tra­len, Cloud­fähi­gen Sing­le-Sign-on (SSO)-In­fra­struk­tur, da­mit sich An­wen­der an Cloud-Di­ens­ten si­cher au­then­ti­fi­zie­ren kön­nen. Be­nut­zer las­sen sich so­gar zwi­schen AAD und lo­ka­len AD-Ge­samt­struk­tu­ren syn­chro­ni­sie­ren.
Weiterlesen