DNP and Gemalto deliver secure IoT connection for businesses and consumers
Amsterdam

, (PresseBox) -
Gemalto (Euronext NL0000400653 GTO), the world leader in digital security, is supplying its security solutions developed for the Internet of Things (IoT) market to Dai Nippon Printing (DNP). DNP, with approximately 30,000 corporate clients and consumers worldwide, is rolling out enhanced two-way server and device PKI-based authentication by leveraging Gemalto's IDCore smart card platform together with Cinterion secure element and the SensorLogic Application Enablement Platform. The solution authenticates both the server and communicating device. It ensures a highly secure connection for IoT devices like smart meters, point of sale terminals, and cash-handling machines, delivering superior protection against fraud and hacking. For example, financial institutions can now receive alerts related to tampering attempts and pending service needs in real time.

Japan is one of the early adopters of IoT, with more than 624 million[1] IoT devices currently deployed across the country. Popular IoT services include vending machines, transportation management, and surveillance. With IoT applications expected to multiply driven by local smart cities like Kashiwa-No-Ha[2], significantly more connections will be added in the future. In the local power and utilities industry alone, 80 million smart meters[3] are to be installed in all Japanese households by 2025, according to the Japan Ministry of Economy, Trade, and Industry.

"Based on our past collaborations and long relationship, DNP and Gemalto sets to build a new market together, reinforcing the trust and expertise to grow our IoT business which safeguards our clients' privacy and sensitive data", said Kunimitsu Sato, Deputy General Manager of Communication & Information Center, Information Innovation Operations of DNP. "This is important as more government agencies, financial institutions, and automotive manufacturers are demanding strong authentication".

"As cybercriminals become increasingly sophisticated and organized, IoT security is now a growing concern. DNP and Gemalto are working together to counter these threats", said Michael Au, President, South Asia & Japan at Gemalto. "We offer a comprehensive and secure IoT solution portfolio, which has received awards like IoT Evolution Product[4] of the Year."

[1] http://www.statista.com/statistics/510790/iot-installed-base-japan/

[2] http://www.kashiwanoha-smartcity.com/en/tour/pc/

[3] https://www.navigantresearch.com/blog/in-japan-smart-meters-accelerate

[4] http://www.gemalto.com/press/Pages/Gemalto-On-Demand-Connectivity-receives-IoT-Evolution-Product-of-the-Year-Award.aspx
Gemalto
Gemalto (Euronext NL0000400653 GTO) is the global leader in digital security, with 2015 annual revenues of €3.1 billion and customers in over 180 countries. We bring trust to an increasingly connected world.

Our technologies and services enable businesses and governments to authenticate identities and protect data so they stay safe and enable services in personal devices, connected objects, the cloud and in between.

Gemalto's solutions are at the heart of modern life, from payment to enterprise security and the internet of things. We authenticate people, transactions and objects, encrypt data and create value for software - enabling our clients to deliver secure digital services for billions of individuals and things.

Our 14,000+ employees operate out of 118 offices, 45 personalization and data centers, and 27 research and software development centers located in 49 countries.

For more information visit www.gemalto.com or follow @gemalto on Twitter.


Press releases you might also be interested in
Weitere Informationen zum Thema "Sicherheit":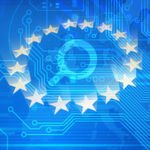 Risiken und Probleme bei der Datenschutzfolgenabschätzung
Die Da­ten­schutz-Grund­ver­ord­nung (DSG­VO) for­dert ge­ne­rell ei­nen ri­si­ko­ba­sier­ten An­satz bei der Wahl der Schutz­maß­nah­men. In be­stimm­ten Fäl­len muss zu­dem ei­ne Da­ten­schutz­fol­gen­ab­schät­zung durch­ge­führt wer­den. Oh­ne Vor­be­rei­tung wer­den Un­ter­neh­men da­zu aber nicht in der La­ge sein, ein gan­zer Pro­zess muss ge­plant und auf­ge­setzt wer­den.
Weiterlesen