Colombia selects Gemalto strong authentication solution to secure citizens access to financial services
Citizens benefit from ease of use with SafeNet Authentication Service to protect online access to Fondo Nacional del Ahorro's accounts
Amsterdam

, (PresseBox) -
Gemalto (Euronext NL0000400653), the world leader in digital security, announces that the Government of Colombia has deployed its SafeNet Authentication Service. The solution provides secure online access to financial services for millions of citizens provided through the Fondo Nacional del Ahorro (FNA) or National Savings Fund.

Gemalto's SafeNet Authentication Service provides secure, cloud-based multi-factor authentication when Colombian citizens log into their FNA accounts. The FNA provides a broad range of financial services, including retirement savings, loans, higher education financial support, and unemployment benefits.  Colombian citizens benefit from simple, easy-to-use two-factor authentication provided by the solution. After entering their online user name and password, FNA account holders receive a one-time password (OTP) via SMS text or email that they then enter online as a second form of user authentication and additional security to protect their online accounts.

SafeNet Authentication Service is a cloud-based offering that enabled the government of Colombia to rapidly deploy a highly scalable authentication solution to support millions of users with no upfront capital expenditures. In addition, the Gemalto authentication solution integrated easily with the FNA back office systems, which simplifies enrolling new users, provisioning new tokens, and reporting for the FNA IT organization, which placed a high priority on ease of use, integration capabilities and cloud-based delivery.

"We chose Gemalto because they are a leader in user authentication," said Cesar Amar, Vice President of Technology at FNA. "Their cloud-based authentication solution met out goals to operate with no infrastructure costs and be highly automated. It was also very important that the SafeNet Authentication Service was very simple and easy to use for Fondo Nacional del Ahorro account users."

"We're very excited to be able to support an initiative of this scale and importance for the Fondo Nacional del Ahorro," said François Lasnier, Senior Vice President for Identity Protection at Gemalto. "The SafeNet Authentication Services provides the scalability and cost-effectiveness for organizations to support millions of users without having to invest in infrastructure. That is a significant advantage for IT organizations that are looking to operate as efficiently as possible while being able to protect access to a large number of applications and services."

SafeNet Authentication Service delivers fully-automated, highly secure and strong authentication with flexible token options that are tailored to the unique needs of each organization, substantially reducing the total cost of operation. With no infrastructure required, the service enables a quick migration to a multi-tier and multi-tenant cloud environment, and protects cloud-based and on-premises applications and data as well as corporate networks, identities and devices.
Gemalto
Gemalto (Euronext NL0000400653 GTO) is the global leader in digital security, with 2015 annual revenues of €3.1 billion and customers in over 180 countries. We bring trust to an increasingly connected world.

Our technologies and services enable businesses and governments to authenticate identities and protect data so they stay safe and enable services in personal devices, connected objects, the cloud and in between.

Gemalto's solutions are at the heart of modern life, from payment to enterprise security and the internet of things. We authenticate people, transactions and objects, encrypt data and create value for software - enabling our clients to deliver secure digital services for billions of individuals and things.

Our 14,000+ employees operate out of 118 offices, 45 personalization and data centers, and 27 research and software development centers located in 49 countries.

For more information visit www.gemalto.com or follow @gemalto on Twitter.

Press releases you might also be interested in
Weitere Informationen zum Thema "Sicherheit":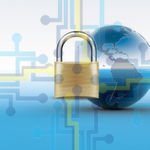 Was ist eine CA?
Ei­ne CA (Cer­ti­fi­ca­te Aut­ho­ri­ty oder Cer­ti­fi­ca­ti­on Aut­ho­ri­ty) ist ei­ne ver­trau­ens­wür­di­ge In­stanz, ei­ne Zer­ti­fi­zie­rungs­s­tel­le, die di­gi­ta­le Zer­ti­fi­ka­te her­aus­gibt. Mit Hil­fe der Zer­ti­fi­ka­te wird die elek­tro­ni­sche Iden­ti­tät von Kom­mu­ni­ka­ti­on­s­part­nern be­schei­nigt. CAs bil­den den Kern der Pu­b­lic-Key-In­fra­struk­tur und über­neh­men die Rol­le von Trust Cen­tern.
Weiterlesen