Carrefour payment cards go mobile in Spain thanks to Gemalto's proven Trusted Service Hub
Putting the smartphone at the heart of the omni-channel system for a rich shopping experience
Amsterdam

, (PresseBox) -
Gemalto (Euronext NL0000400653 GTO),the world leader in digital security, has been chosen by Market Pay, payment institution of the world's second biggest retailer, to deploy a mobile payment solution for its "PASS" banking card in Spain. This project is part of a multi-channel strategy that leverages connected technologies to further enhance the shopping experience. Gemalto's Allynis Trusted Service Hub (TSH) will allow the customers to load a digital version of their existing Carrefour banking card, as well as the retailer loyalty program, onto an Android phone, enabling easy and single customer journey at any NFC POS terminal. Loyalty points will be credited instantly when the phone is used for 'tap and go' transactions in Carrefour outlets, which include hypermarkets, supermarkets and convenience stores.

The solution has been experimented live in shops since beginning of 2016. Carrefour customers will be able to create this new payment feature directly through their Carrefour mobile banking application, simply using their existing credentials. Today in Spain, 2.3 millions of customers are using Carrefour payment cards. This new mobile payment solution is being launched initially in Spain, and may be deployed in other countries.

Gemalto's Allynis TSH, a cloud-based solution, will manage card provisioning, data preparation, and the download of payment credentials to HCE enabled phones. In addition, Carrefour uses Gemalto's SDK (Software Development Kit) for the development of its secure mobile app. All elements of the solution are MasterCard certified.

"Carrefour is committed to a strategy that marries the physical and digital domains, placing the smartphone at the very heart of our customer offer -, in the shops and online," said Frédéric Mazurier, CEO Market Pay. "Mobile payments are a key element of this approach, and Gemalto's expertise, experience and global reach provide a perfect fit for our current and future requirements."

"Carrefour digital strategy using the mobile at the heart of the consumer journey is clearly setting new standards in the shopping experience. Consumers will benefit from the convenience of the all-in-one mobile capabilities and Carrefour loyalty features to make it even more attractive," said Philippe Cambriel, President for Europe, Mediterranean and CIS at Gemalto "This in turn will lead to a deep and successful business transformation in an omni-channel environment."

Market Pay - www.marketpay.eu
Gemalto
Gemalto (Euronext NL0000400653 GTO) is the global leader in digital security, with 2015 annual revenues of €3.1 billion and customers in over 180 countries. We bring trust to an increasingly connected world.

Our technologies and services enable businesses and governments to authenticate identities and protect data so they stay safe and enable services in personal devices, connected objects, the cloud and in between.

Gemalto's solutions are at the heart of modern life, from payment to enterprise security and the internet of things. We authenticate people, transactions and objects, encrypt data and create value for software - enabling our clients to deliver secure digital services for billions of individuals and things.

Our 14,000+ employees operate out of 118 offices, 45 personalization and data centers, and 27 research and software development centers located in 49 countries.

For more information visit www.gemalto.com or follow @gemalto on Twitter.

Press releases you might also be interested in
Weitere Informationen zum Thema "Sicherheit":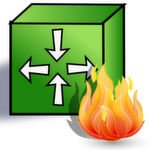 Was ist Unified Threat Management (UTM)?
Uni­fi­ed Th­reat Ma­na­ge­ment be­zeich­net ei­ne Si­cher­heits­lö­sung, die meh­re­re Si­cher­heits­sys­te­me und -funk­tio­nen in ei­ner ein­zi­gen Ap­p­li­an­ce be­reit­s­tellt. Be­stand­tei­le von UTM sind Fire­walls, IDS- und IPS-Sys­te­me, Vi­ren­schutz, Ga­te­ways, VPNs, Spam­fil­ter und Con­tent­fil­ter.
Weiterlesen