GATC acquires SOLiD DNA Sequencer from Applied Biosystems
Konstanz

, (PresseBox) -
GATC Biotech, a leading sequencing service provider in Europe, today announced the acquisition of a SOLiD(TM) DNA sequencing system from Applied Biosystems. The new system will be the third next generation sequencing technology to be installed in GATC's German research facility in Constance, which currently holds the GS FLX(TM) from Roche Diagnostics as well as the Genome Analyzer(TM) from Illumina. Being a part of Applied Biosystems' Early-Access Program, the SOLiD System is expected to be installed in early autumn this year and will boost the company's current sequencing capacity from 130 gigabases to 250 gigabases a year. Therefore GATC will be the first and only commercial sequencing service provider worldwide being able to offer ultra high-throughput DNA analysis using all three leading next generation sequencing technologies. The total investment exceeds 2 million Euros.

"We decided to acquire the SOLiD System in order to complement our range of next generation sequencers, as they are all based on different technologies or chemistries," said Thomas Pohl, CTO of GATC Biotech. "This unique scope gives us the opportunity to develop a wide breadth of different applications in cooperation with our customers and the manufacturers. We are proud to join Applied Biosystems' Early-Access Program as we are able to elaborate the best strategy for each distinct sequencing project in a very early stage. By using the 454 and Solexa systems in combination with the classic Sanger method for various projects we have already gained profound knowledge with the next generation sequencing systems during the past months. This experience will be extremely valuable for implementing the SOLiD system quickly into daily lab routines and to use it for standard as well as for cutting-edge applications. Moreover, our customers will have access to the latest technology of Applied Biosystems in a very early stage."
GATC Biotech AG
Die GATC Biotech (www.gatc-biotech.com) mit Hauptsitz in Konstanz, Deutschland, ist der europaweit fuehrende Anbieter molekularbiologischer Dienstleistungen und innovativer Bioinformatik-Software für die Industrie und Akademie. Zum Produktportfolio gehoeren Dienstleistungen der Bereiche Genomsequenzierung, Hochdurchsatz- und Einzelproben-Sequenzierung, Transcriptomics und Functional Analysis. Ergaenzt werden diese Services durch eine umfangreiche Palette bioinformatischer Software, wie z.B. Lasergene (DNA-Sequenzanalyse-Software) von DNASTAR Inc., ERGO (Genomanalyse Suite) von Integrated Genomics, und Mutation Surveyor/Mutation Explorer (DNA-Mutationsanalyse-Software) sowie GeneMarker (Software für AFLP und Genotyping) von SoftGenetics. GATC mit derzeit 48 Mitarbeitern bedient ueber 3000 Kunden in 40 Laendern und feierte letztes Jahr sein 15jaehriges Bestehen. Die meisten Mitarbeiter sind Wissenschaftler mit langjaehriger Erfahrung in Biotechnologie, Chemie und Molekularbiologie. GATC unterhaelt eigene Niederlassungen in Cambridge (UK) und Marseille (F) sowie Vertriebsbueros in Taegerwilen (CH), Edinborough (UK), Muenchen und Hamburg. Das Unternehmen ist seit 1997 ISO-zertifiziert.
Press releases you might also be interested in
Weitere Informationen zum Thema "Biotechnik":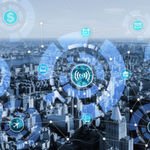 Smart Cities knacken 2025 weltweit die 2-Billionen-Dollar-Marke
Das Markt­for­schungs­un­ter­neh­men Frost & Sul­li­van prog­nos­ti­ziert für die Smart Ci­ty gol­de­ne Zei­ten. Im Jahr 2025 soll sie Ge­schäfts­mög­lich­kei­ten im Wert von zwei Bil­lio­nen US-Dol­lar ge­ne­rie­ren. In der Hauptrol­le der Smart Ci­ties: Künst­li­che In­tel­li­genz.
Weiterlesen