G-POWER 20/21'' forged wheel set available for M3 / M4 now!
Aresing/ Ot. Autenzell

, (PresseBox) -
20/21'' FORGED WHEEL SET HURRICANE RR

For BMW M3 / M4 now available in the combination 20/21''

For decades mixed-sized wheels concerning the rim width are pretty common in the automobile and tuning sector. But the combination of different rim diameters is still the exception to the rule. With the M4 GTS, BMW offers the first model with a 19'' wheel in the front and 20'' wheel in the rear.

Unfortunately, this exotic combination is not available from BMW for the "standard" M3 / M4. This is where G-POWER steps in by offering 20'' wheels in the front and 21'' in there rear for all M3 / M4 models.

In order to make sure that this upgrade has no negative effects on the performance – speaking of unsprung mass – the G-POWER forged wheels have been strictly designed for light weight with no sacrifices concerning rigidity.

The lower unsprung mass of lighter wheels imposes less dynamic loads on the suspension elements, which benefits handling and road holding. At the same time, with less rotating mass to accelerate and brake, straight-line performance is also enhanced. G-POWER HURRICANE RR forged alloy wheels are made from 6061 grade aluminium, a material favoured by the aerospace industry for its unique combination of low weight and high strength.

The development process of the G-POWER wheels began with a 3D wheel model based on the design template, which was then weight and strength optimised using FEM analysis. As an example, the 9.0 x 21-inch HURRICANE RR wheel weighs just 11.4 kg.

The G-POWER HURRICANE RR Forged wheels are the lightest and strongest wheels in G-POWER's history and thus match perfectly to the power output enhancements offered by G-POWER for the BMW M3 / M4 with an increase to 520 hp, 560 hp, 600 hp up to awesome 680 hp!

Further details along with the prices for G-POWER performance products for the BMW M3 / M4 are listed in our online shop.

>> G-POWER Onlineshop
Press releases you might also be interested in
Weitere Informationen zum Thema "Fahrzeugbau / Automotive":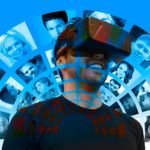 12 Augmented- und Virtual Reality-Start-ups
Start-ups sind in den ver­gan­ge­nen Jah­ren wie Pil­ze aus dem Bo­den ge­schos­sen – so auch im Be­reich Vir­tual oder Aug­men­ted Rea­li­ty. Nut­zer in vir­tu­el­le Wel­ten ver­set­zen oder ih­nen vir­tu­el­le Ele­men­te in die Rea­li­tät zu­spie­len, di­ent nicht nur dem En­ter­tain­ment. Viel­mehr kön­nen VR und AR Un­ter­neh­men da­bei hel­fen, Ar­beit­s­pro­zes­se zu opti­mie­ren. Wir zei­gen ei­ni­ge Bei­spie­le.
Weiterlesen