ServerView Resource Orchestrator Tunes Up Cloud Service Provisioning
Powerful new system management software enables faster, easier automated system provisioning
München

, (PresseBox) -
In a move focused on enabling customers to build and deploy cloudlike IT platforms faster and more easily than ever before, Fujitsu today introduces the powerful system management software ServerView Resource Orchestrator. The technology is an integral part of Fujitsu's standardized global cloud platform, announced in April.

ServerView Resource Orchestrator enables organizations to respond faster and more flexibly to changing internal IT support requirements, through introducing «self service» provisioning as the underlying technology for the provisioning of IT resources to run their business applications.

ServerView Resource Orchestrator is a powerful management software capable of automatically provisioning flexible, cloudready IT architectures, and up to 90 percent faster in readying a new system in comparison to manual configuration.

System setup is based on users' answers to a series of simple questions about IT requirements, and draws on pools of raw computing resources to provide fullyautomated delivery of physical or virtual server resources, including storage and network connections, based on customizable templates and a pool of preconfigured system images. This also frees up IT administrators by bypassing timeconsuming, complex and often errorprone manual provisioning processes.

Targeted at enterprises that are looking to benefit from greater IT flexibility and cost savings from switching their business applications into cloudlike environments, ServerView Resource Orchestrator is also ideal for public cloud services providers.

At launch, ServerView Resource Orchestrator already provides interfaces that enable it to also access and control the management layers of storage, networking and hypervisor products from Fujitsu and its technology partners including NetApp, Cisco, Brocade, VMware and Microsoft. Further integrations are planned.

Rolf Strotmann, Vice-President for Enterprise Servers and Software at Fujitsu Technology Solutions, says: «We are accelerating the accessibility of cloudlike computing environments for enterprises, as ServerView Resource Orchestrator accelerates the timeconsuming process of system provisioning. This enables customers to fully benefit from the efficiency and agility of dynamic IT, without needing to individually configure every component.»

Comments from partners

«BMC and Fujitsu are strategically collaborating over the longterm in significant technology arenas to deliver optimized IT infrastructures to customers. Fujitsu Resource Orchestrator and the BMC BladeLogic Server Automation suite complement each other, and together provide a superior solution for data center automation.» - Herb VanHook, Vice President, Corporate Strategy, BMC Software.

«VMware's ongoing partnership with Fujitsu continues to help joint customers build dynamic cloud environments that deliver IT as a service through the simple provisioning of virtualized infrastructures», said Gary Green, vice president, Global Strategic Alliances, VMware. «The introduction of Fujitsu¨s new system management technology when used with VMware vSphere(tm) will further our ability to give enterprises fully automated cloud solutions that are flexible, powerful and save time and money».
Fujitsu Technology Solutions GmbH
Fujitsu is a leading provider of ICTbased business solutions for the global marketplace. With approximately 170,000 employees supporting customers in 70 countries, Fujitsu combines a worldwide corps of systems and services experts with highly reliable computing and communications products and advanced microelectronics to deliver added value to customers. Headquartered in Tokyo, Fujitsu Limited (TSE:6702) reported consolidated revenues of 4.6 trillion yen (US$50 billion) for the fiscal year ended March 31, 2010. For more information, please see: www.fujitsu.com.

About Fujitsu Technology Solutions

Fujitsu Technology Solutions is the leading European IT infrastructure provider with a presence in all key markets in Europe, the Middle East and Africa, plus India, serving large-, medium- and smallsized companies as well as consumers. With its Dynamic Infrastructures approach, the company offers a full portfolio of IT products, solutions and services, ranging from clients to datacenter solutions, Managed Infrastructure and Infrastructureasa-Service. Fujitsu Technology Solutions employs more than 13,000 people and is part of the global Fujitsu Group. For more information, please see: ts.fujitsu.com/aboutus.
Press releases you might also be interested in
Weitere Informationen zum Thema "Hardware":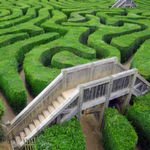 Was ist ein System-on-a-Chip (SoC)?
Un­ter Sys­tem-on-a-Chip (SoC) ver­steht man die Un­ter­brin­gung von ei­nem gro­ßen Teil oder meist so­gar al­len Funk­tio­nen ei­nes Sys­tems auf ei­nem Chip. Sol­che Chips wer­den zum Bei­spiel in Han­dys, Blu­ray-Play­er und übe­rall dort ein­ge­setzt, wo auf kleins­tem Raum ei­ne sehr ho­he Leis­tung ge­for­dert ist.
Weiterlesen