Fujitsu First to Market with Full Line-up of LED Displays
Entire monitor range refreshed with sleek, power-saving LED displays
Regensdorf

, (PresseBox) -
Fujitsu is the first to market with a full range of slimline, powersaving monitors that feature the newest LED display technology. Providing unbeaten dynamic contrast for flatscreen monitors, Fujitsu is introducing a choice of LED displays ranging from the economy 19inch to the widescreen 27inch model. [1]

Offering an improved viewing experience for everything from a spreadsheet through to an actionpacked movie on Bluray, the new SL and L line LED displays from Fujitsu are easy on the eye as they deliver deeper contrasts and richer, more realistic colors.

Making the switch from CCFL (cold cathode fluorescent lamps) to LED (lightemitting diode) backlighting for flatscreen displays is also easy on the environment. LED backlighting consumes less power, providing energy consumption savings of up to 46 percent [2], and allows the complete phase out of the hazardous substance mercury from the manufacturing process [3]. The thinner displays allow raw material use during manufacturing to be cut by around 25 percent, and they are lighter and smaller to transport.

Two full lines of LED displays

At launch, Fujitsu is introducing two lines of ultrahigh contrast LED displays, while LED lighting for a wider range of displays is in the works. SL Line models feature dual HDMI connectors for optimal digital highdefinition display brilliance, and a powersaving ECO mode. The L Line features builtin speakers and an onscreen display (OSD) menu in 16 languages, while the premium SL Line adds digital 5.1 HDMI audio output for surround sound systems and a wider range of options to finetune the display via touchsensitive OSD controls.

«LED backlighting provides a rich viewing experience and has the lightest environmental footprint," says Rajat Kakar, Vice President Workplace Systems at Fujitsu Technology Solutions. "Even under the harshest lighting conditions, the LED displays provide high contrast and brilliant colors.»

Fujitsu is the first vendor to introduce LED backlighting technology across a full range of displays, from the 19- and 20inch entrylevel models through to the widescreen 22inch and 27inch units. LED monitors are available across the CEMEA&I region (Central Europe, Middle East, Africa & India) from late July. Pricing will be announced at launch and is expected to be comparable to equivalent size CCFLlit monitors.
Fujitsu Technology Solutions GmbH
Fujitsu is a leading provider of ICTbased business solutions for the global marketplace. With approximately 170,000 employees supporting customers in 70 countries, Fujitsu combines a worldwide corps of systems and services experts with highly reliable computing and communications products and advanced microelectronics to deliver added value to customers. Headquartered in Tokyo, Fujitsu Limited (TSE:6702) reported consolidated revenues of 4.6 trillion yen (US$50 billion) for the fiscal year ended March 31, 2010. For more information, please see: www.fujitsu.com.

About Fujitsu Technology Solutions

Fujitsu Technology Solutions is the leading European IT infrastructure provider with a presence in all key markets in Europe, the Middle East and Africa, plus India, serving large-, medium- and smallsized companies as well as consumers. With its Dynamic Infrastructures approach, the company offers a full portfolio of IT products, solutions and services, ranging from clients to datacenter solutions, Managed Infrastructure and Infrastructureasa-Service. Fujitsu Technology Solutions employs more than 13,000 people and is part of the global Fujitsu Group. For more information, please see: ts.fujitsu.com/aboutus.
Press releases you might also be interested in
Weitere Informationen zum Thema "Hardware":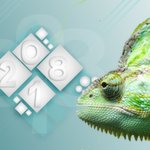 Suse gibt Ausblick auf die Enterprise-IT-Trends 2018
Die Di­gi­ta­le Trans­for­ma­ti­on lässt nicht lo­cker: Un­ter­neh­men wer­den sich 2018 mit der Or­che­s­trie­rung von Cloud-In­fra­struk­tu­ren eben­so au­s­ein­an­der­set­zen wie mit der wach­sen­den Ge­fahr von Cy­ber-An­grif­fen. Auch die In­te­g­ra­ti­on von Le­ga­cy-Sys­te­men be­schäf­tigt 2018 die IT-Teams. Doch wel­che Trends, wel­che En­ter­pri­se-Tech­no­lo­gi­en kom­men ih­nen da­bei zu Hil­fe?
Weiterlesen