Wolters Kluwer Financial Services' FRSGlobal launches regulatory reporting for banks operating in Germany
London

, (PresseBox) -
FRSGlobal, a part of Wolters Kluwer Financial Services, a leading worldwide provider of compliance and risk management solutions for the financial services industry, today announced that it has incorporated reporting for banks operating in Germany into its global regulatory solution.

The application has been developed to help address the complex reporting processing requirements faced by banks operating in Germany and covers the broad range of financial and transaction reporting requirements they have to adhere to. Presently, foreign banks operating in Germany have approximately 80 existing report templates in total for financial reporting, which cover balance sheet reporting and other reports in the areas of interest rates, foreign trade regulations, large exposure reporting, credit user statistics, liquidity reports, solvency regulation etc. There is also a wide range of financial products that have to be reported upon (e.g. derivatives, securities, drafts, repos, loans and deposits, provisions, etc.) - all of which are covered by the FRSGlobal application.

FRSGlobal's regulatory reporting solution automates report compilation and submission to the regulator - saving firms valuable time and resources - and by harnessing FRSGlobal's fully defined, standardised data model DataFoundation, it creates a single repository of data which can be re-used for internal, board, branch/head office management-style reporting among others. This new application also enables firms already using FRSGlobal outside of Germany, to easily extend their current implementation to include it. In addition, all reports are available in German and English to facilitate internal information sharing (for example sharing the regulatory reports to the parent company).

The new FRSGlobal functionality builds upon Wolters Kluwer Financial Services' business expansion in the German financial services market. The company recently announced that it is providing regulatory content and workflow solutions to help German financial institutions meet various regulatory requirements in the areas of risk, compliance and internal audit.

Timothy Carley, VP Head of Sales EMEA at FRSGlobal, commented: "The financial services industry in post-financial crisis Germany is under increasing pressure to assure local government and regulatory bodies - such as Federal Financial Supervisory Authority, Bundesanstalt für Finanzdienstleistungsaufsicht and the Deutsche Bundesbank - that their firms are being managed efficiently and in a regulatory compliant fashion in order to create and maintain a stable financial economy. We are extremely pleased that we can enable financial institutions operating in Germany to meet the demands of the regulator, increase operational efficiency, reduce costs, and mitigate risks. "

FRSGlobal's regulatory reporting solution consists of:

- A single repository of data originating from a plethora of source systems.
- One central solution, capable of extracting data from multiple systems into one physical location faces the four data challenges: availability, movement, consolidation and quality.
- Easy-to-use software that helps to automate the generation of risk and regulatory reports.
- Fully defined automated regulatory reports for 40+ countries, with the FRSGlobal Regulatory Update Service to keep firms in line with regulators' requirements which, in the current climate, significantly eases the regulatory burden on financial institutions.
- The ability to define internal management-style or reports for new business areas.
- A library of submitted regulatory reports with the ability for audit through full drill-down/up functionality for rapid investigation into how the figures were derived.

About Wolters Kluwer Financial Services

Wolters Kluwer Financial Services is a comprehensive regulatory compliance and risk management business that helps financial organisations manage operational, compliance and financial risk and reporting, and improve efficiency and effectiveness across their enterprise. Wolters Kluwer Financial Services supports its global customers with offices in more than 20 countries and is a leading worldwide provider of compliance and risk management solutions for the financial services industry, serving more than 15,000 banking, insurance and securities customers across the globe. Wolters Kluwer Financial Services is part of Wolters Kluwer, a market-leading global information services company focused on professionals with annual revenues (2009) of €3.4 billion (£3.0 billion), approximately 19,300 employees worldwide and operations in over 40 countries across Europe, North America, Asia Pacific, and Latin America.

In Germany, the brand Wolters Kluwer Germany is known as a leading knowledge and information service provider with core competencies in the fields of law, tax and accounting, and software, as well as future financial services. Attracting professional users, Wolters Kluwer Germany offers sound technical information in the form of literature, software and services. The company, headquartered in Cologne, employs approximately 1,000 employees at 22 locations and now operates for more than 25 years in the German market.

Visit our website, YouTube or follow @WKFinancialEU on Twitter for more information about our market positions, customers, brands, and organisation.
FRSGlobal
FRSGlobal, which became part of Wolters Kluwer Financial Services in September 2010, is an industry-recognised leader in unified global regulatory reporting and risk management solutions. These solutions, which are enriched with content including pre-defined regulatory reports and stress testing libraries, are employed daily across the globe by firms to meet increasingly complex external (regulatory) and internal (management) reporting obligations.

FRSGlobal solutions are a combination of in-depth content and modules from RegPro and RiskPro, sharing a single DataFoundation and CalculationEngine on a unified platform.
Press releases you might also be interested in
Weitere Informationen zum Thema "Software":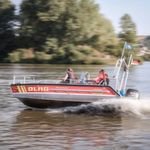 DLRG nutzt Ressourcen der Profitbricks-Cloud
Di­gi­ta­le Trans­for­ma­ti­on in Ve­r­ei­nen ist Zu­kunfts­mu­sik? Nicht so bei der Deut­schen Le­bens-Ret­tungs-Ge­sell­schaft. Bald wer­den über 1,6 Mil­lio­nen Ret­tungs­schwim­mer und eh­renamt­li­che Mit­ar­bei­ter über die Pro­fit­Bricks-Cloud si­cher ver­wal­tet. Wie SE­WO­BE 1,6 Mil­lio­nen DLRG-Mit­g­lie­der da­ten­schutz­kon­form in der Pro­fit­Bricks-Cloud ver­wal­tet, zeigt ei­ne ak­tu­el­le Fall­stu­die.
Weiterlesen